TO GET TO know our presidential candidates a little better, we've put together a podcast series called The Candidate. In the first episode, we sit down with Gavin Duffy, while in the second, released tonight, we chat with Liadh Ní Riada.
Now, here's our round-up of the rest of today's news.
IRELAND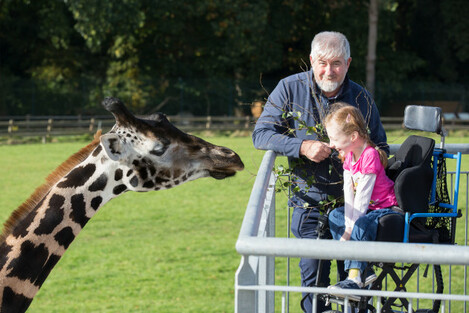 Fota Wildlife Park director, Sean McKeown presented a cheque for over €6,900 to BUMBLEance 'Queen Bee' Hannah Morrissey, aged 9.
Five presidential rivals criticised Peter Casey's comments on Traveller ethnicity
Taoiseach Leo Varadkar and Tánaiste Simon Coveney reiterated the importance of the Northern Irish backstop, as EU leaders met for a Brexit summit today
An Bord Pleanála refused planning permission for the proposed pedestrianised plaza at College Green
A man died after being struck by a truck on the northside of Cork city
Every effort is being made to resolve problems that have arisen with the new automated system for Illness Benefit, the government said
16,000 people signed a petition to prevent the deportation of a Bray schoolboy
Technology firm Voxpro has announced the creation of 400 jobs in Cork.
WORLD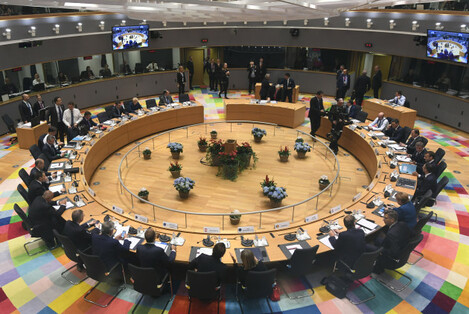 European Union leaders descended on Brussels for what had been billed as a "moment of truth" Brexit summit. Source: PIROSCHKA VAN DE WOUW
#BREXIT: EU leaders met in Brussels to discuss progress on the Brexit backstop – the summit continues tomorrow, but a final deal isn't expected.
#KERCH: At least 17 people died and dozens others were injured after gunmen opened fire and an explosion took place at a college in Crimea.
#JAMAL KHASHOGGI: US President Donald Trump denied covering up for Saudi Arabia in the suspected murder of a journalist and said that he should know what happened within days.
PARTING SHOT
More than 24 hours after all the royal baby news, and we're still a bit fatigued from it all. 
Cue the BBC's Simon McCoy to perfectly sum up our feelings about the endless Royal News (and with that surname we may claim him as our own).
Get our daily news round up