NEED TO CATCH up? TheJournal.ie brings you a round-up of today's news.
IRELAND
Aerial Cirque performer Nicola Moran with Dublin Lord Mayor Paul McAuliffe at the Hapenny Bridge Dublin for the Launch of Culture Night. Source: RollingNews.ie
THE WORLD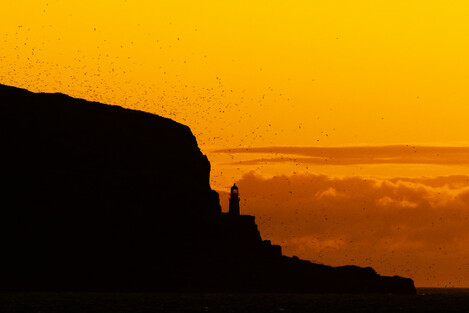 Northern gannets on Bass Rock are silhouetted at dawn, North Berwick, Scotland. Source: Neil Squires
#PROROGUE: Scotland's highest civil court ruled today that Boris Johnson's prorogation of parliament was unlawful. 
#OH CANADA: The country will go to the polls on 21 October after it was announced today that Prime Minister Justin Trudeau requested to dissolve Parliament.
#LIFE JIM: Water has been discovered for the first time in the atmosphere of a planet with Earth-like temperatures that could support life as we know it.
PARTING SHOT
Here, it is. 
The six-page Operation Yellowhammer, the British government's no-deal Brexit scenario. 
Get our daily news round up