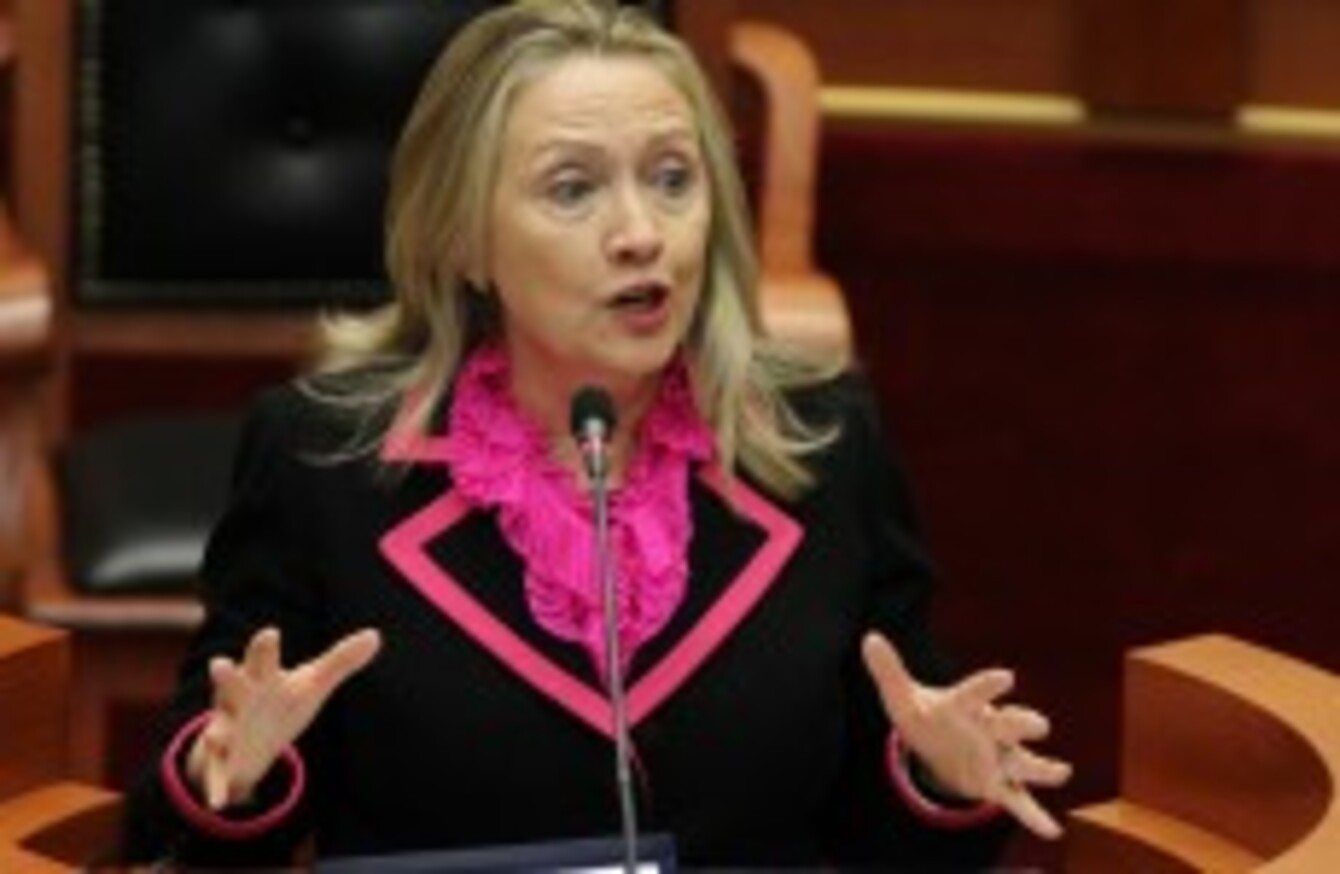 Image: AP Photo/Hektor Pustina
Image: AP Photo/Hektor Pustina
HILLARY CLINTON HAS condemned the killing of prison officer David Black in Northern Ireland as an "outrageous and cowardly act".
The US Secretary of State praised the swift efforts of Northern Ireland police in trying to bring the perpetrators to justice and said the United States fully supports the people of Northern Ireland who want to uphold the peace process.
Three men are currently being held in connection with the shooting of David Black, the 52-year-old prison officer who was shot as he drove to work at Maghaberry Prison in Armagh on Thursday morning.
"There is no justification for this outrageous and cowardly act," Clinton said in a statement. "I offer my sincere condolences to the family, friends and colleagues of Officer Black, who had a long and distinguished record of service".
"The United States remains resolute in support of the people of Northern Ireland, who have condemned violence and embraced the path to peace and reconciliation".
Police in Northern Ireland have called on anyone with any information to come forward. "Condemnation, however strident, is not enough," the Senior Investigating Officer in the case Superintendent Keith Agnew said yesterday. "My team of detectives need condemnation to be translated into information if our investigation is to make maximum progress".