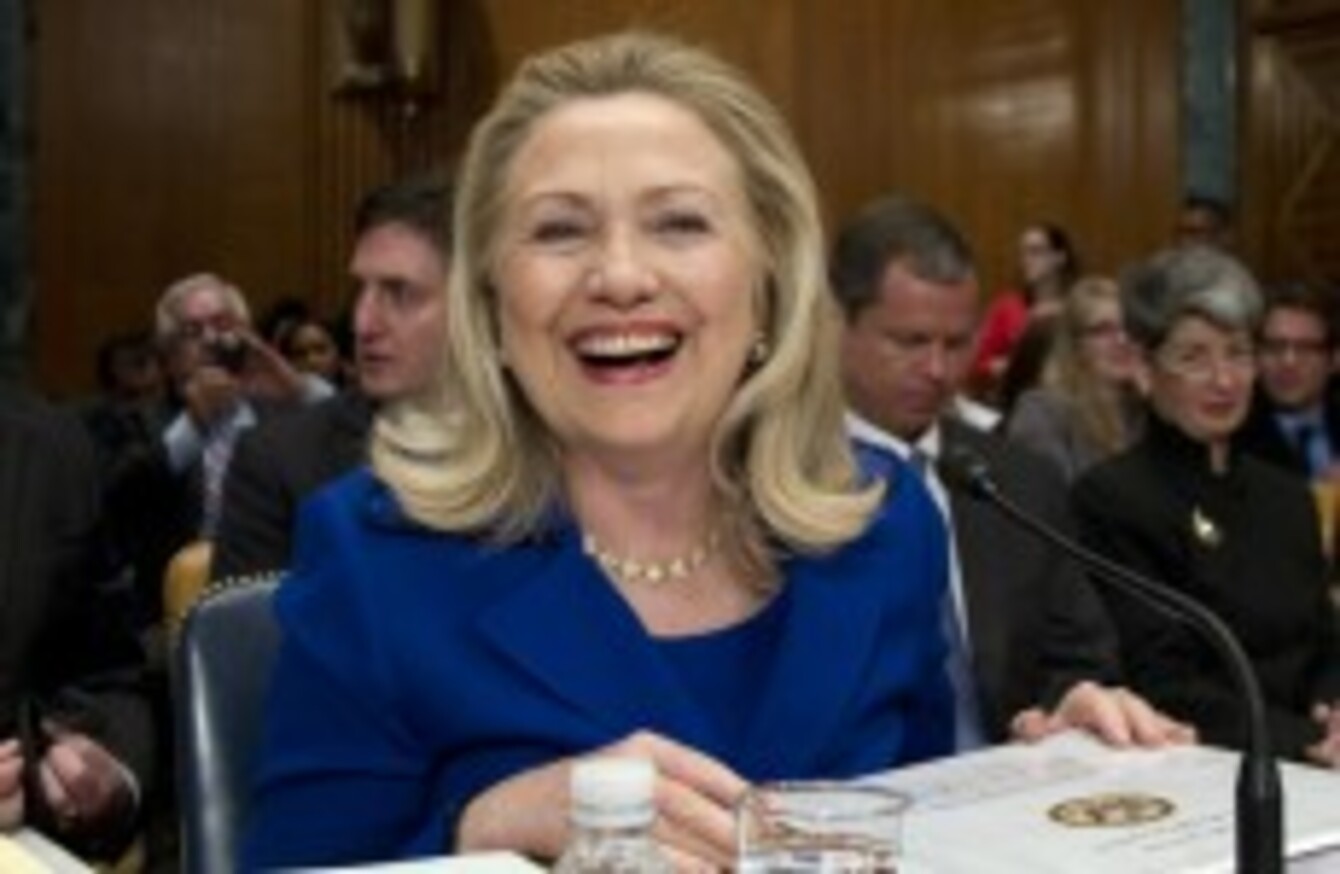 Image: Carolyn Kaster/AP/Press Association Images
Image: Carolyn Kaster/AP/Press Association Images
US SECRETARY OF State Hillary Clinton is to deliver an address on human rights in the Helix theatre at Dublin City University (DCU) this Thursday, it has been confirmed.
In a major coup for the university, Clinton is set to deliver the speech in the early afternoon of Thursday as part of her visit to Ireland for the Organization for Security and Co-operation in Europe conference being held at the RDS.
The two-day meeting will see some 50 foreign ministers visiting the capital with Tánaiste Eamon Gilmore set to hold bilateral talks with Clinton, British Foreign Secretary William Hague and Russian Foreign Minister Sergei Lavrov.
The US Secretary of State confirmed her European trip last week and will also travel to Prague, Brussels and Belfast during her five-day stay.
In Dublin, she will meet with Irish officials to discuss areas of cooperation in promoting peace, human rights, and economic growth.
As part of her visit it has now been confirmed that she will also deliver a major speech on US achievements in support of human rights globally in the Helix as part of an event being co-ordinated by the US Embassy in Dublin.
DCU is hopeful that it will be able to get a significant number of staff and students in the audience for the event which, in an email to students and staff, DCU President, Professor Brian MacCraith, described as a "wonderful opportunity to project the University and its reputation".