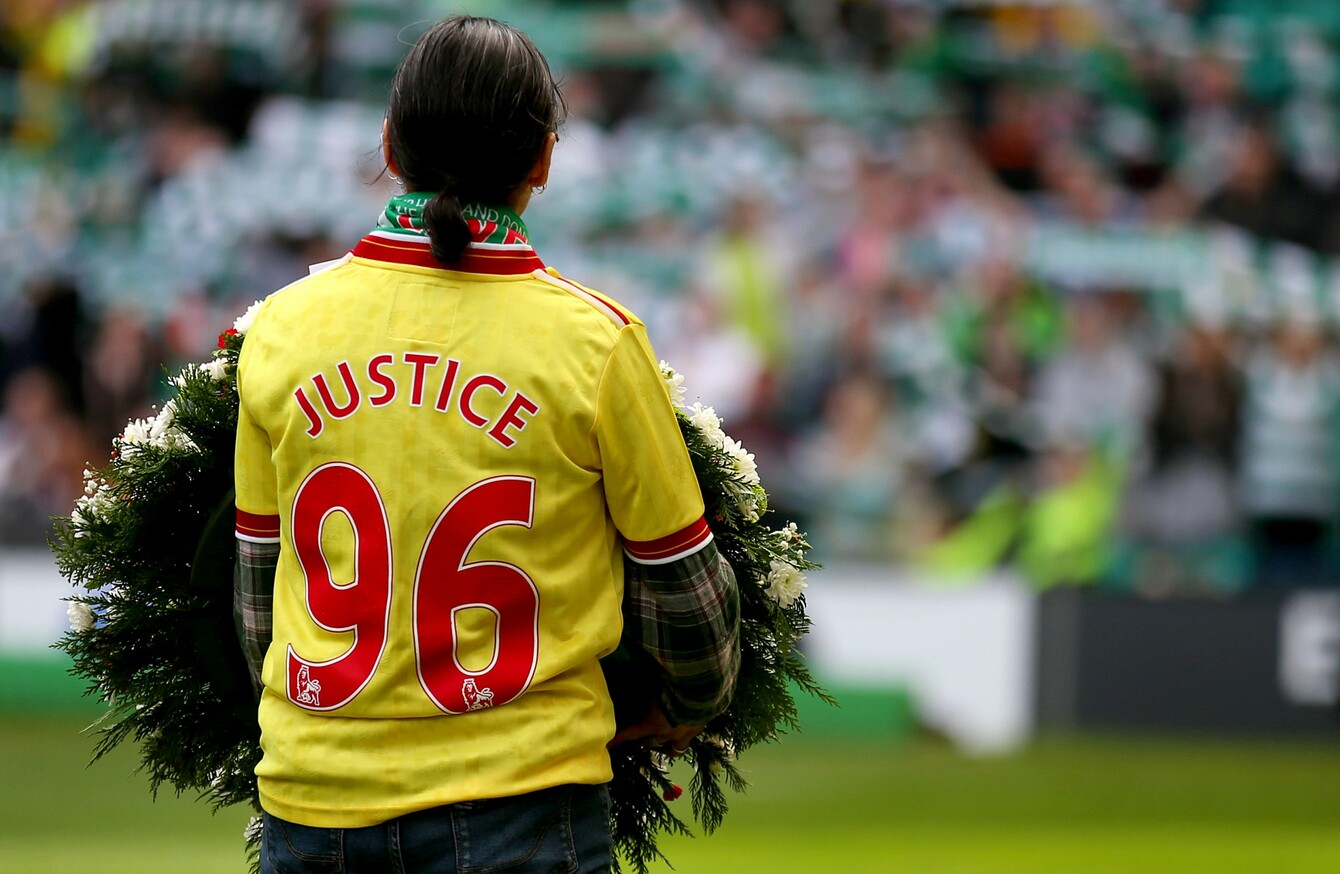 Image: PA Archive/PA Images
Image: PA Archive/PA Images
UK PRIME MINISTER has been accused of being "at best, delusional" after claiming to have ensured justice for the families of the Hillsborough disaster.
Speaking in the Commons yesterday, May responded to questions over Donald Trump's travel ban by saying her government stood for British values.
"This Government introduced the first modern slavery act in the country and I ensured that stop and search was reduced because I don't believe anyone on the streets of this country should be stopped and searched because of the colour of their skin. And I ensured justice for the families of Hillsborough."
May was Home Secretary when fresh inquests into the deaths of 96 Liverpool fans were ordered. A jury last April concluded that the fans were unlawfully killed. New inquests were ordered after three judges in the UK High Court quashed the verdict of the first Hillsborough inquest — heard between November 1990 and March 1991 — back in December 2012
Professor Phil Scraton who was the principal author of the Hillsborough Independent Panel's report in 2012, called May's claim disingenuous.
"After the report's publication, it was the High Court that quashed the accidental death inquest verdicts, ordering new inquests. As Home Secretary at the time, Theresa May had no option but to initiate a new criminal investigation.
Following a year of preliminary hearings, the longest-ever inquests ran for two full years, concluding in late April 2016. Their inception, process and outcome had nothing to do with Theresa May.
"Establishing the truth of Hillsborough, both in the Panel's work and via the inquests, was the result of years of painstaking research and investigation. It was conducted often against the odds, in a climate hostile to the truth, bringing threats and disdain to those of us involved. No people know that better than the bereaved families, the survivors and all who have worked throughout to reverse the injustices of Hillsborough.
To witness a Prime Minister, her ego possibly inflated by extraordinary recent events in the United States, claiming that she ensured justice for families is, at best, delusional. At worst it is a culpable untruth, perhaps uttered in the heat of the moment, to gain traction at a time when her integrity already is under scrutiny.
The response to Hillsborough dramatically changed the experience of attending top-flight football matches in England.