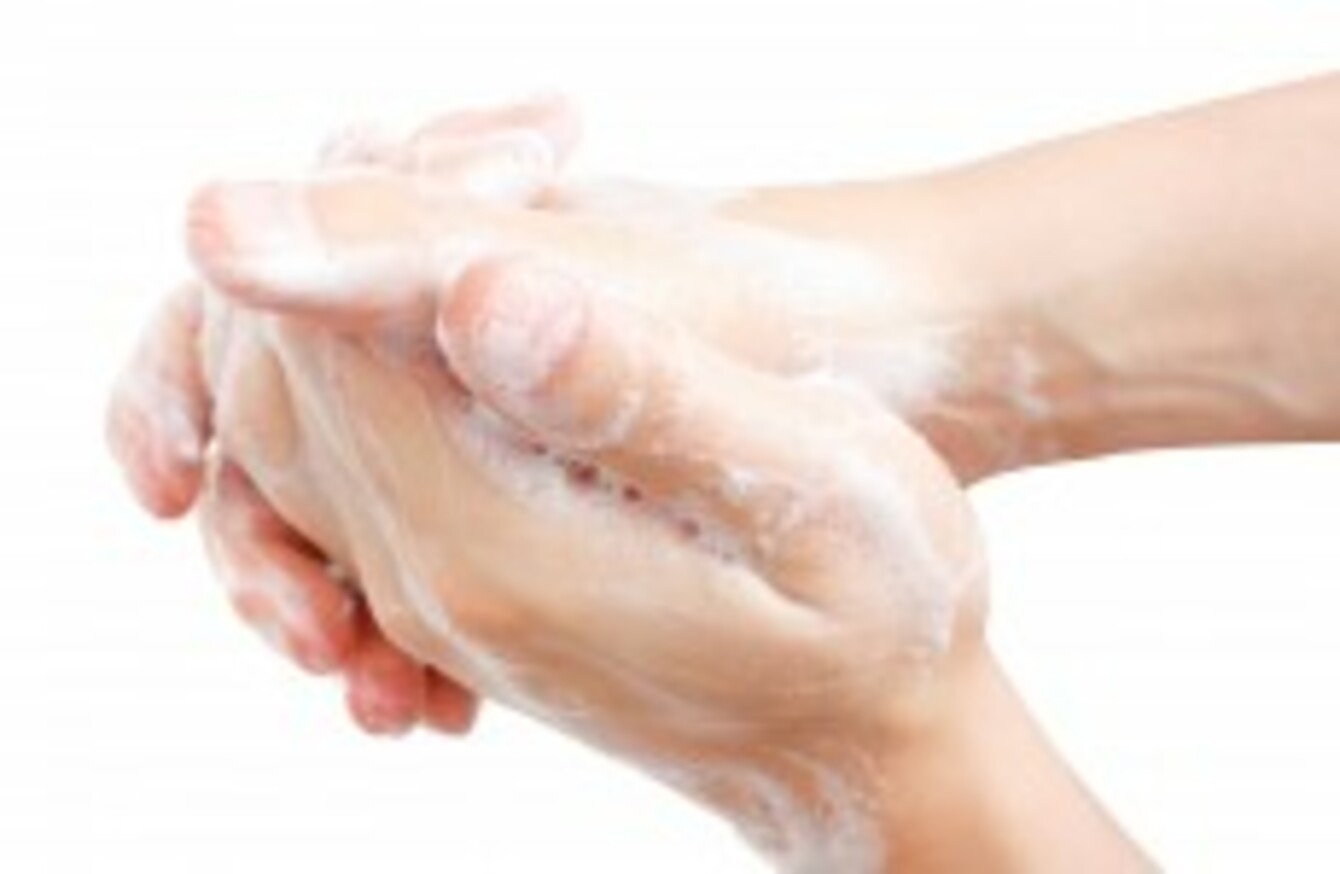 NOT WASHING HANDS properly was the biggest problem found by HIQA during their inspections of hospitals last year.
Of the 49 hospitals inspected by the Health Information and Quality Authority, 13  were given formal notices of serious risks related to cleanliness.
Hand hygiene was the most commonly identified serious risk. Six out of the 13 hospitals were notified about this problem.
Phelim Quinn, HIQA's Director of Regulation, said:
Non-compliances with best hand hygiene practice … related to issues such as not taking long enough to perform the hand hygiene technique, not performing the correct hand hygiene technique or wearing a wrist watch, jewellery or long sleeves.
This chart shows the proportion of 1,499 hand hygiene opportunities observed by HIQA in the inspections.
While this chart shows that 79% (820) hand hygiene opportunities complied with best practice in the HIQA inspections.
Quinn said:
No hospital was found to be fully compliant with all of the standards at the time of their individual inspection"
Other risks included "drug trolleys not being maintained with best practise guidelines" and "inappropriate accommodation of patients".
Patients were observed on trolleys outside of screened treatment bays in the emergency department and on extra beds placed into ward.
The inspections were carried out between November 2012 and December 2013.
Only ten of the inspections were announced, while the others were all unannounced. HIQA noted a 20 per cent failure rate even during the announced inspections.
"Given that the hospital is informed in advance of announced inspections,it is significant that under these circumstances 20 per cent of observed hand hygiene opportunities were not undertaken and 20 per cent of the observed opportunities that were undertaken did not comply with best practice hand hygiene technique. This finding might suggest that training provided to hospital staff needs to be reviewed," it said.
The only public acute hospital that wasn't checked was University Hospital Galway as it was the focus of a separate regulatory process by the Authority at the time.