A CAMPAIGN KICKS off today aimed at making the public aware of the depth of historical documents around them.
The Archives and Records Association, Ireland (ARAI) is running Explore Your Archive week from today until next Sunday.
As part of the campaign, archivists, record managers and conservators will host talks, workshops, exhibitions and tours of their collections. A focus of this year's campaign will be the growing importance of online archiving and the digitisation of valuable collections.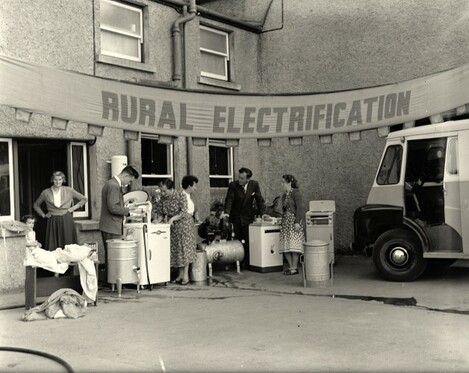 The collection relating to the electrification of rural Ireland (1946–1978) is one of the richest in ESB Archives. Source: Courtesy of ESB Archives
Felix Meehan, Outreach Officer, Archives and Records Association told TheJournal.ie that what is out there is often undiscovered.
"The campaign is a week where we raise awareness and try to bring audiences into contact with the treasures in the archives.
"People definitely don't realise the depth of what's there.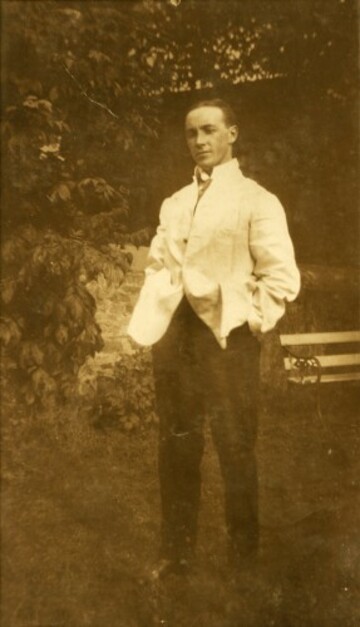 Charles Hachette Hyland, a graduate of the Royal College of Surgeons Dental School, was living in Percy Place close to Mount Street in 1916. When fighting broke in the surrounding streets, Hyland donned his white coat and during brief ceasefires, joined the nurses and other staff from Sir Patrick Dun's Hospital as they tried to help the wounded soldiers. Image courtesy of the Royal College of Surgeons in Ireland. Source: Oliver O'Flanagan
"There really is a massive amount of archives around the country and we're encouraging the public to get involved.
"Many engaging online exhibitions and digitised collections are being launched as part of Explore Your Archive this year by a range of participants, including the Irish Traditional Music Archive, the IFI Irish Film Archive, Cork City and County Archives and many more. Additionally, the National Library of Ireland will host a talk outlining how it is capturing, preserving and making available the websites that tell the story of the 2016 commemorations for future generations."
Ambassador for the Explore Your Archive 2016 campaign, Catherine Murphy TD said:
"Ireland is home to many archival organisations which hold a vast variety of highly interesting collections. These collections are a real treasure trove for everybody looking to find out about national and local history and offer invaluable glimpses into the stories of the past."
For a full list of events, click here.