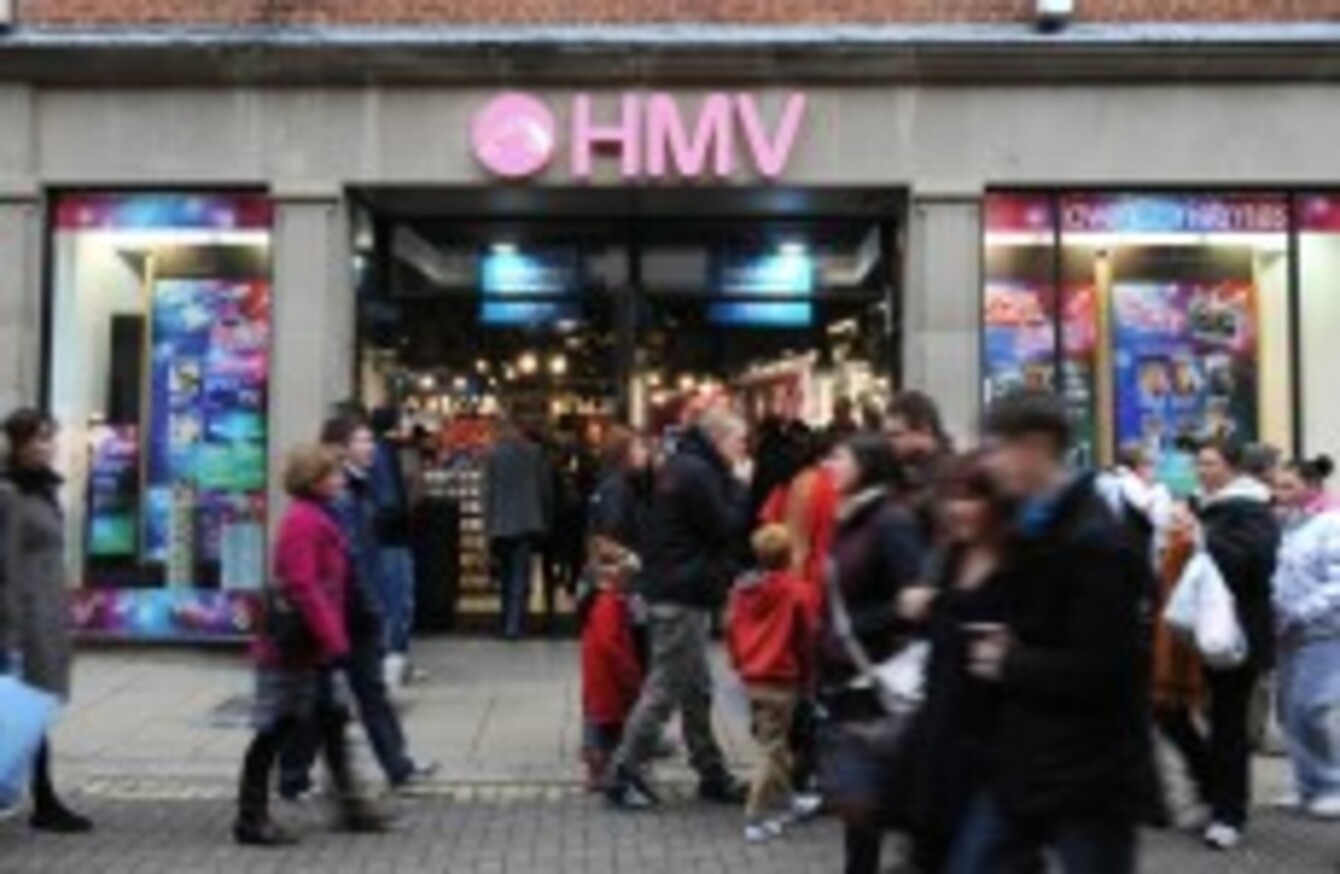 Image: Anna Gowthorpe/PA Wire/Press Association Images
Image: Anna Gowthorpe/PA Wire/Press Association Images
AFTER WHAT IT described as a "difficult first half" to the year, HMV has warned that it may breach its January 2013 agreements with lenders.
In its interim statement, the retailer said "it is probable that the banking covenants will not be complied with" because of "current trading performance, and market conditions".
However, chief executive Trevor Moore said that "regular and constructive discussions" are being held with the group's banks and noted it is still operating within the terms of its banking facility.
Total sales for the first six months of the financial year were down 13.5 per cent with the entertainment specialists citing the impact of a "disappointing release schedule in summer 2012″. Moore explained this was a concerted decision by suppliers because of the presumed impact of the Olympic Games.
Although like-for-like sales of games and technology products increased by 6 per cent year-on-year with the business continuing to benefit from the reduced market presence of GAME Group stores and a continued demand by customers for items centred around tablets and headphones, the growth was "not as strong as the business had believed it would be". Moore described this as "disappointing".
The operating loss for the period was £24.1 million.
However, the total group loss after tax and exceptional items fell from a figure in excess of £50 million in 2011 to £36.1 million in the first half of 2012.