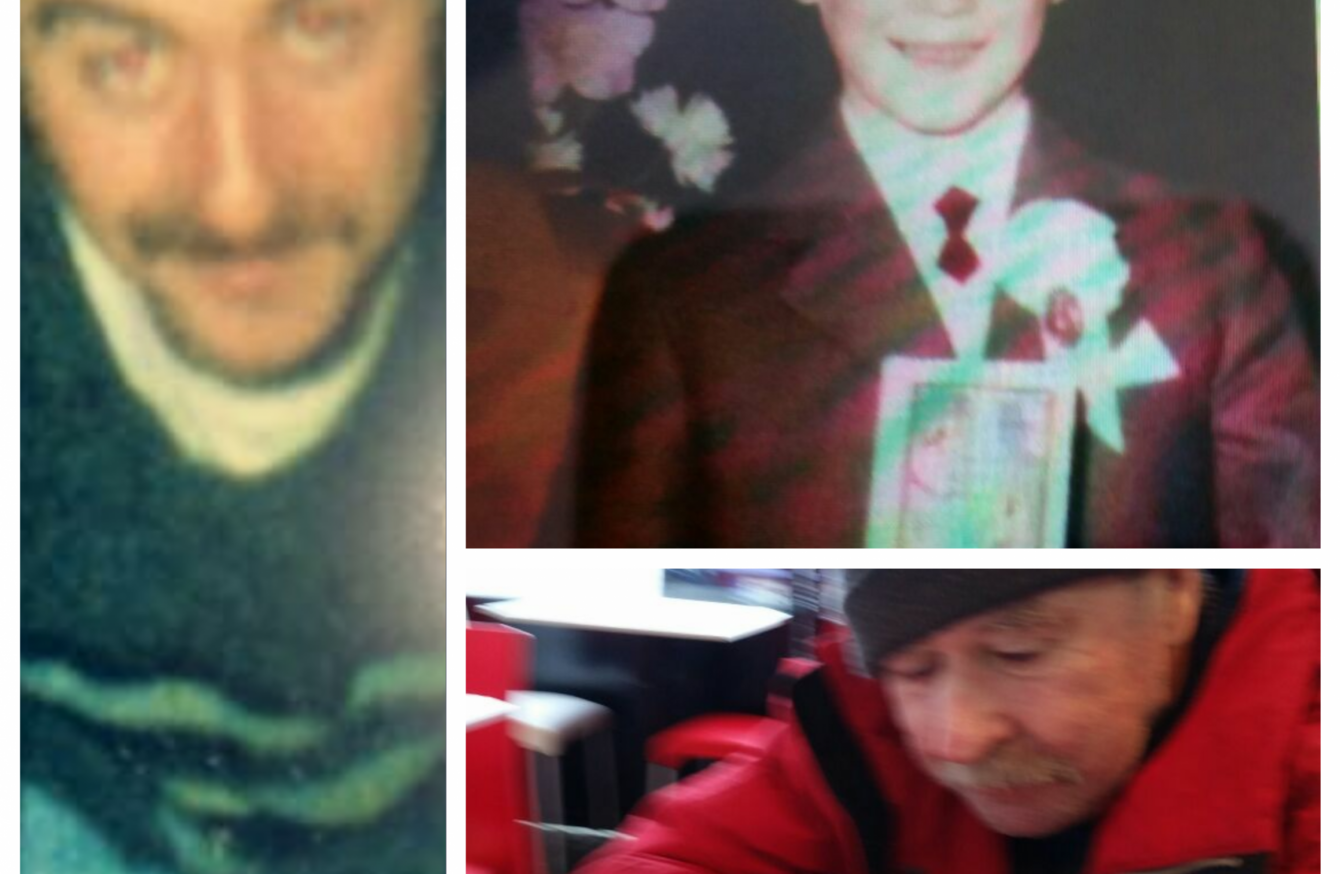 (Clockwise L to R) Paul Sheehan with his son; Paul as a young boy; Paul pictured during his birthday in December.
Image: Gerard Sheehan
(Clockwise L to R) Paul Sheehan with his son; Paul as a young boy; Paul pictured during his birthday in December.
Image: Gerard Sheehan
AUNTS, SONS, FRIENDS, daughters, mothers, sisters, brothers, fathers.
At least 15 homeless people have been reported dead in Ireland over the last seven months.
These people came from all walks of life and died by different means in different places.
What unites them is the fact that they were homeless.
From last August up until this week, reports of homeless people dying have piled up at a pace of at least two a month.
The number of 15 is almost certainly far higher. In response to questions in the Dáil back in November, Taoiseach Leo Varadkar said that "between 40 and 50 homeless people die every year".
"Each one is a tragedy and very sad," he said.
People who are homeless die for all sorts of different reasons, whether physical health, overdose, addiction, mental health issues, suicide, or violence on some occasions.
Varadkar said that the range of ways that people die points to homelessness being "such a complex social issue".
But while homelessness is a complex, hard-to-define issue that affects a wide cohort of people, one thing is clear – it's rising hugely in Ireland.
Child homelessness has more than quadrupled in four years, adult homelessness has doubled. There are now more homeless people than at any time in the state's recent history.
Those who have died have been mothers who ended their life; sisters who died on the streets; sons who died in emergency rooms; brothers who died in tents and many others.
Two men who were homeless have died in recent months in Cork city. They were known well to people working in homelessness services in the city, they had friends and families who loved them dearly. The men knew each other well and were friends.
Here are their stories.
Paul Sheehan (53)
Paul Sheehan (53) was found dead at Wandesford Quay in Cork city in the early hours of Sunday morning, 18 March.
Paul was from the city and had been in and out of homelessness for much of his adult life. He had a serious addiction to alcohol.
Paul came from a large family. He was the youngest of 12 children, with his father dying when he was young and his mother raising the children after that alone.
His brother Gerard remembers the family's childhood as a happy one, with the siblings very close growing up.
"There wasn't much between us in years and we were all very close. We were happy – we had a mother who did absolutely everything for us," he tells TheJournal.ie.
Gerard says that Paul started drinking very early in his life, and became addicted to alcohol when he was a teenager.
"And that was it. But we never lost Paul because he stayed the same person – he was still kind, respectful and loving and sometimes he could be very happy," he says.
Gerard and Paul's other brother Anthony always kept in touch with him throughout the years; they were always there for him and tried to help him many times.
"In his early 20s he was in a relationship with a woman (Rita) in Mallow. He was with her for a couple of years and he was happy – he was very happy," he says.
The couple had a son. This was about 20 years ago, Gerard says.
Rita died suddenly after the couple had been together a few years. Rita's family took the kids into their care.
"He was completely devastated. He went really downhill then and went back on the street," says Gerard.
He says that his brother tried to never ask for help.
"He would never ask for anything off anyone. All he wanted to do was just go walking and drinking," he says.
Over the last 15 years, Gerard and the rest of Paul's family had tried repeatedly to get him to seek help.
"He did try. He went to four treatment centres over the years," says Gerard.
But one thing I know about Paul was what drink took from his was his self-worth and self-esteem.
As the years progressed Paul got worse, but Gerard says he was "still the same Paul. Still loving, kind, respectful".
About four-and-a-half years ago Gerard got a phone call from gardaí to say that Paul was in with them. He had done nothing wrong, Gerard says, but the gardaí were worried about him.
"We went and we brought him home… and he went up to bed and went asleep," says Gerard.
"I used to go deep with him, you know? He could tell me anything. We talked about everything.
"So he decided to go into treatment and I went down every Friday night to see him. We had a flat got ready for him and everything for when he finished his programme and it was going well.
"Then the last Friday night I went down and he wasn't there. He had finished his programme and gone straight back to the city.
That was the life he wanted… It gets very sad after that.
The final years
Gerard and the rest of the family still tried to help Paul, but he went "off the radar" for a while. They found him in an old house he had been living in with a friend for three years, before his friend had died.
Paul could only walk with the help of two sticks at this point. He was admitted to hospital last September and kept there for three months.
At the time, Paul and Gerard's sister Martina was also in a different hospital with severe cancer.
"I can't pay tribute to Paul without paying tribute to our baby sister Martina," says Gerard.
Our baby sister was ill at the time and she and Paul were very close… They loved each other and she carried the fact that her brother had been on the streets a lot of his life.
Martina died in October. Paul didn't feel as though he could go to the funeral.
Paul was later discharged from the hospital, but the family were very worried about him at this point.
"We could still talk and have a laugh though," says Gerard.
"We sat on the couch once near the end and he said to me, 'Gerard, I love you' and I gave him a hug and said, 'I love you Paul'.
Hugs would have been kind of scarce in my family… but that was nice.
Gerard became Paul's agent. He would collect his social welfare payments and checked up on his brother regularly. Paul was admitted to hospital again as his condition deteriorated.
He was discharged from hospital. Soon after – in the early hours of 18 March – his body was found.
"I was with him on Friday morning, and Anthony went looking for him the next night and couldn't find him," he says.
They later heard that their brother had died.
"Anthony went over and I said it's a bad sight like – him lying there and a blue blanket thrown over him," says Gerard.
We went down soon after and met the funeral director and we said we'll have the exact same as Martina, the exact same – and that's what he had.
"He was loved"
Caitriona Twomey – who runs the soup kitchen Cork Penny Dinners in the city – knew Paul and his family well from them coming in.
"There had been so much pain in his life, but his family were very good to him. He was loved, he was loved, " she told TheJournal.ie.
Gerard says that it's important to remember Paul as a kind person who was sick and who was loved dearly by his family.
"We talk about choices and lifestyle choices, but we have to start off at being human beings and if we can start there, there's some chance for us," he says.
"Paul was so much addicted to alcohol that he had no choices really – alcohol had him from a very young age.
But we made sure he knew he was loved and who loved him. Always.
"Dublin" John (52)
A friend of Paul's, John (known by many as "Dublin John") was originally from Dublin but had been living in Cork for the past 11 years.
He was well-known to homelessness services in the city and as well as receiving help and support, was a regular volunteer at the Cork Penny Dinners soup kitchen.
John stayed sometimes at the Cork Simon emergency hostel but also slept on the streets. He had problems with alcohol abuse, and had been through a lot of trauma in his life.
He died in the Mercy Hospital in Cork in January after having a seizure.
TheJournal.ie visited Cork Penny Dinners on a rainy weekday in November 2016 as part of a series looking into homelessness outside of Dublin.
John was helping out in the soup kitchen the day we visited, and he talked about his past and his life on the street.
From the article:
"I'm down here 10 years. I buried my bird down here," John told TheJournal.ie at the time.
"Dublin is worse than this. Cork is bad now and it's getting worse.
When I first came down it wasn't as bad and now it's gradually, slowly getting worse. Homelessness, drugs, killings.
When asked about life staying in the hostel and on the street, John said:
You just get on with it. Forget about it.
Caitriona Twomey said that John was a dear friend who was loved and that his death came as a blow.
"We're devastated here. John was loved by everyone here. He was a real character," she said this week.
"Everyone knew him. My own grandchildren – my youngest is 16 and she met him when she was five. She was very upset.
We're going to have a Mass in the Holy Trinity Church for him on Saturday because it was his church. He was loved, he was loved.
Twomey says that all the volunteers and staff are mourning the two men who had died.
She said that homelessness continues to worsen, and that as it gets worse people will continue to die.
"We've lost five in four months which is huge for Cork. The was unheard of a few years ago," she said.
And there will be more. Life is getting harder. The services that are in place are stretched and if you're stretching the services what are you doing?