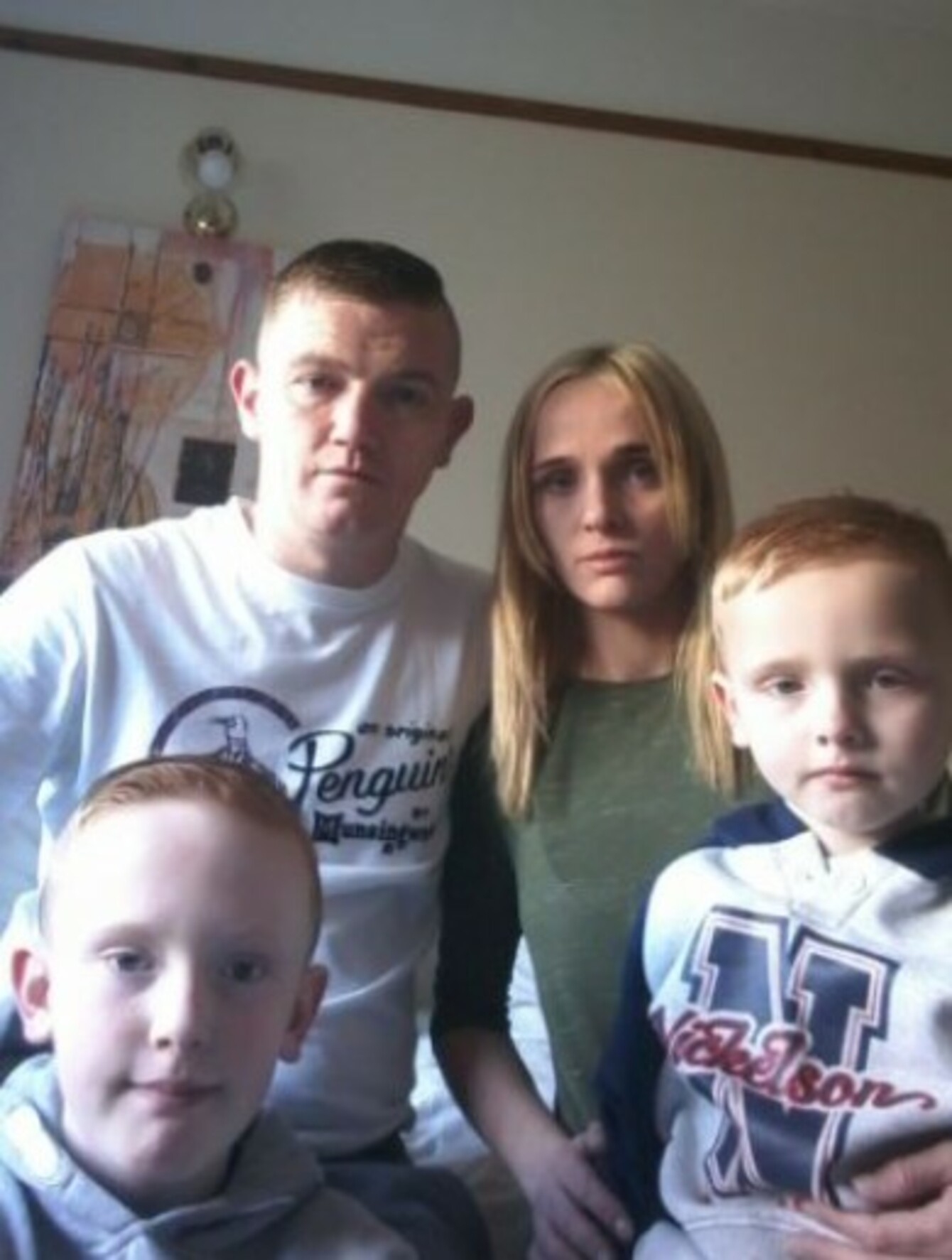 Stacey Walsh, her partner Shane O'Brien and her sons Leon (9) and Theo (5).
Image: Paul Hosford
Stacey Walsh, her partner Shane O'Brien and her sons Leon (9) and Theo (5).
Image: Paul Hosford
A HOMELESS MOTHER says that she doesn't see a light at the end of the tunnel for her family.
Stacey Walsh was living in private rented accommodation in her home town of Ballymun before the rent was increased from €1200 a month to €1600 a month.
When an application for an increase in rent supplement was denied, Stacey, her partner and their two children found themselves in a B&B in Swords, at a cost to the state of around €3,500 a month.
This week, Stacey's younger son became ill and the family were told to isolate him as the illness may be contagious.
"I brought my son to Temple Street with severe intestinal pain.
"Thankfully, it was easily treated, however, I was told by doctors that he needed to be isolated at night from the rest of my family as the illness was probably contagious.
"How am I supposed to keep him isolated, when four of us sleep in the same, small B'n'B room?"
Stacey told TheJournal.ie that her son is recovering, but it is difficult with four people in one small B&B room.
"It's two beds and an ensuite, there's not even room for the kids to play with their toys.
"It's stressful for the kids, but they don't know what stress is, so it's a constant argument. My older son has become very unsociable and into himself."
The situation is taking its toll on the family's health, Stacey says, with all four undergoing treatment for worms and lacking basic amenities such as access to fresh bedclothes.
Since becoming homeless, our whole family's mental and physical health has deteriorated. We have all suffered from the stress of living in such a confined space. We are constantly passing around colds and flus from sleeping together in one room. Our diet is often restricted to take-away meals due to having no cooking facilities.
When my son first became ill earlier that evening, he vomited on the bed. We have no access to linen or cleaning facilities, so despite our best efforts to clean the bed, we were forced to sleep in a room, which had a strong stench of vomit.
Stacey says that repeated contacts with Dublin City Council, whose housing lists she has been on for a decade, have been fruitless. She says that when she was first placed in emergency accommodation, she was told her family would be there for six to 12 months. That, however, has already been revised to 12-18 months.
She says that she has even asked about rural placements, having already had to change her sons' school, their "one bit of consistency".
"I ring them all the time and they say 'it's not your time'.  It makes you feel like you're being forgotten and isolated."