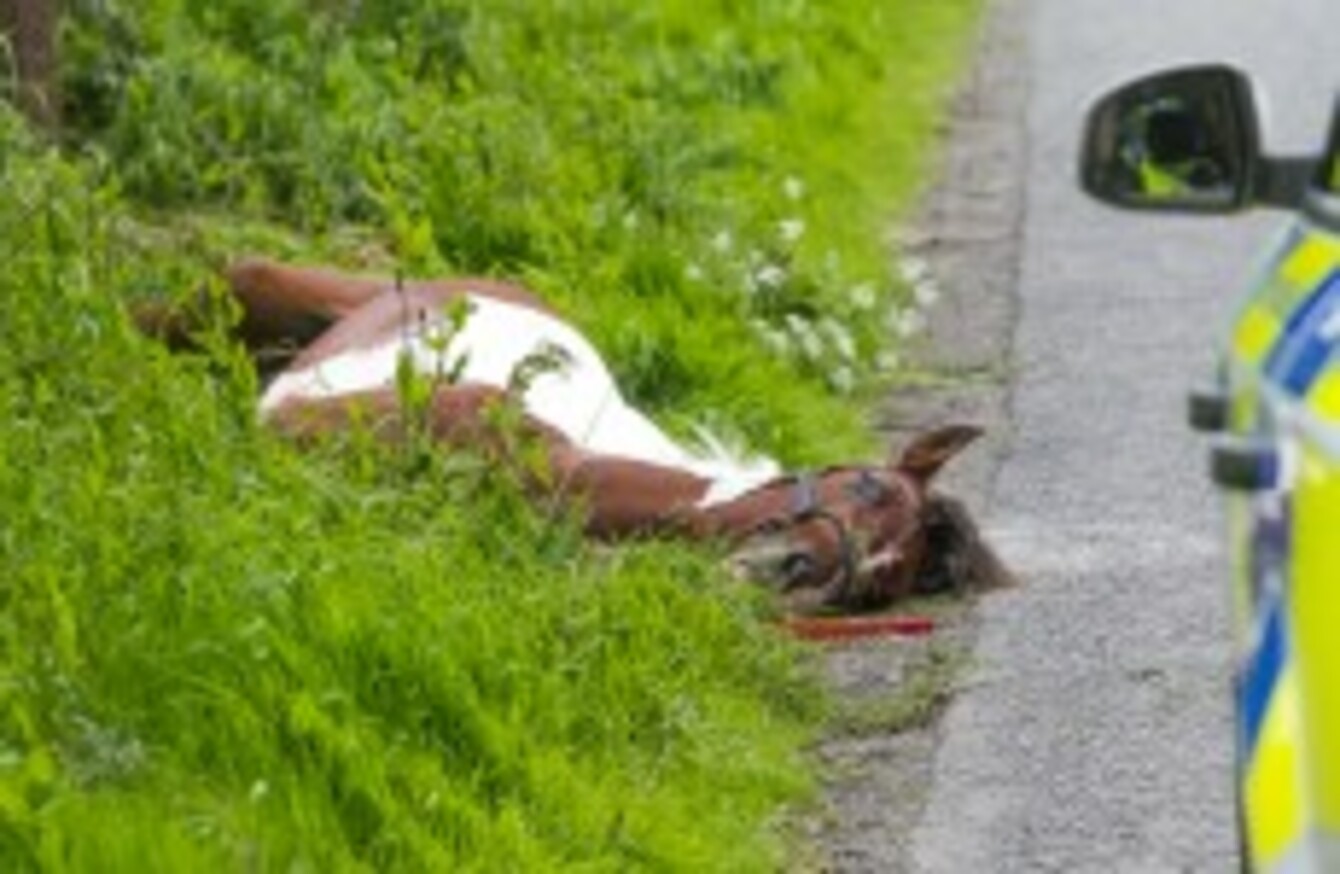 Image: ISPCA
Image: ISPCA
THERE HAVE BEEN fresh calls for a ban on sulkies on public roads after the death of another horse which was attached to one of these small carts over the weekend.
The young horse was seriously injured when it broke free from the sulky on the Kilkenny to Waterford Road yesterday and smashed into an oncoming vehicle.
The driver of the vehicle was uninjured but was left badly shaken by the incident. Due to the severity of the horses's injuries, a vet had to be called to the scene to euthanise the horse to prevent further suffering.
Dr Andrew Kelly of the ISPCA said today that he believes the use of sulkies on public roads should now be banned.
"Driving young horses and ponies flat out at excessive speed on Ireland's busy roads, often by children as young as 10-years-old, is not only risking the lives of innocent road users, the people involved in sulky road trotting but also the welfare of the animals engaged in this dangerous practice," he commented. "All it takes is one trip or stumble which can be fatal, cause a significant injury to the horse or cause a serious road traffic collision."
From an animal welfare point of view, Kelly said these horses are often too young to be broken and this causes serious damage to their undeveloped joints and ligaments.
"The welfare of animals used to engage in this practice has been blatantly ignored," kelly added. "We rescue and treat many horses and ponies abandoned and injured from 'sulky road trotting".
The most common injuries seen in these horses are broken knees, swollen joints, and neck injuries caused by badly fitted tack.
The ISPCA is now calling on the government to deal with the issue and ensure that local authorities carry out their responsibilities to remove the danger from Ireland's roads.