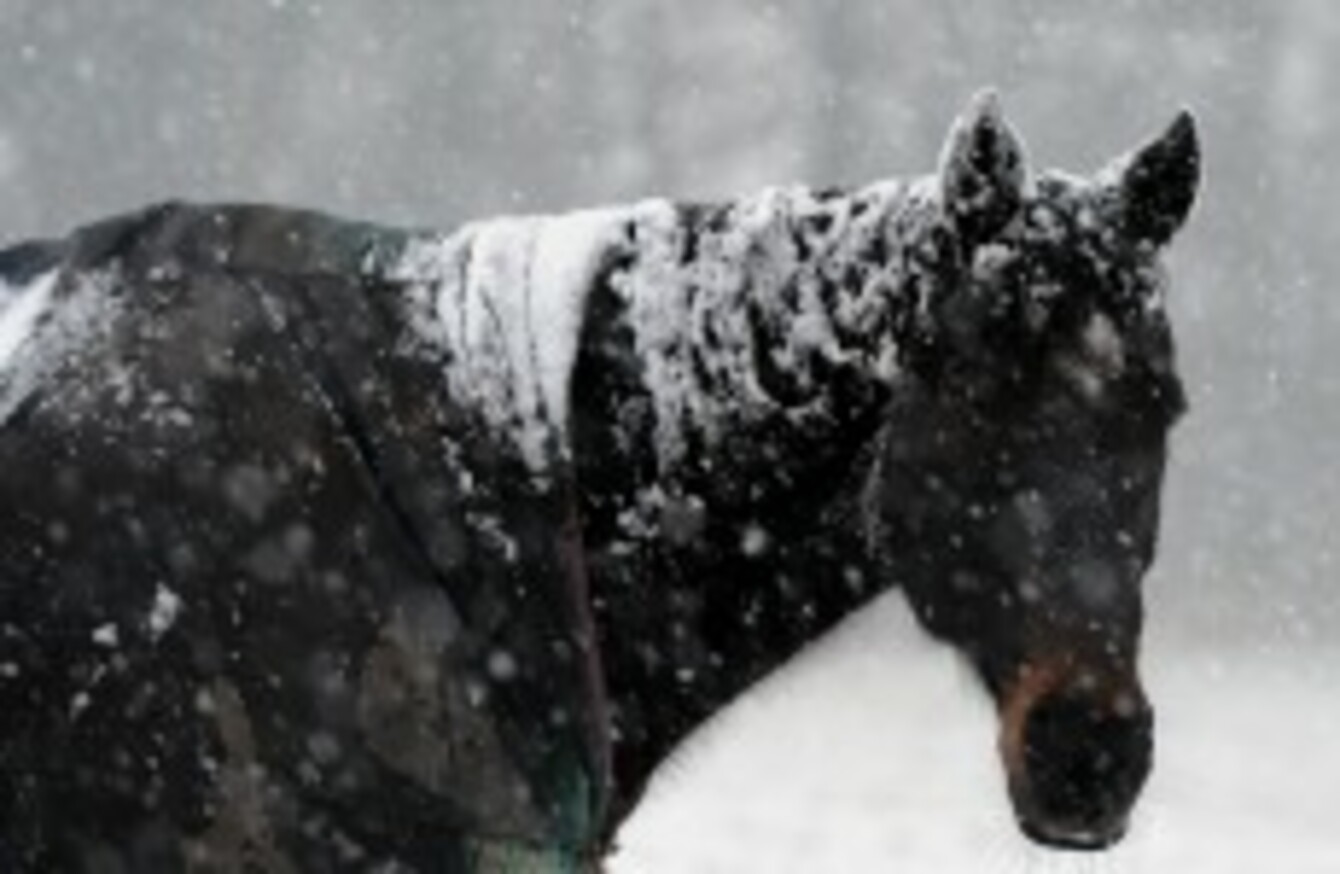 File photo
Image: John Giles/PA Wire/Press Association Images
File photo
Image: John Giles/PA Wire/Press Association Images
THE HORSEMEAT SCANDAL continues to grow legs with fresh revelations that a smuggling conspiracy has been running for years across Ireland and the UK.
BBC Northern Ireland's Spotlight programme uncovered details about the criminal activity and reporter Jennifer O'Leary spoke with one man who claimed to be involved in a gang.
The activities led to horsemeat that was never fit for human consumption entering the food chain. One of the smuggling routes is believed to have started in Ireland but it is still unclear where all this horsemeat has landed.
The animals were exported through Belfast.
The insider told the BBC that sellers knew why their horses were being bought.
"They did know they were going to a factory but they thought they were going for dog food."
He also revealed that forged documentation, bogus microchips and stimulating drugs were used in the process.
Those involved would insert bogus microchips under the skin of the horses, according to the gang member. Many of the creatures were also given drugs to make them appear healthier.
"Some of them weren't in the best condition," he said. "But to stimulate them and get them on their feet again, you'd give them certain cortisone and bute.
"If a horse had a heartbeat and could walk, he would stand up on the lorry until he got to England."
Some of the horses were delivered to the Redline Abattoir in Chesire which is being investigated by the Food Standards Agency over "horse passport matters".
The firm's parent group say they have never knowingly slaughtered an animal with false documentation. It also insists that hundreds of horses have been turned away from the abattoir because of inadequate passports.
Passport Database
Meanwhile, the suggestion of a national passport database in Ireland has been met with some scepticism by those in the industry.
Speaking to Morning Ireland, the director of one of the bodies approved to issue horse passports said that although the plan is worthwhile, it is also incomplete.
Tom Reed of Irish Warmblood Stud said, "What is being proposed is a band-aid so the Department can look like it is doing something."
He believes there is an opportunity now – because of the ongoing food industry crisis – to take steps that would put Ireland in the lead within the EU on this issue. And to ensure a stable, transparent and safe food chain.
The organisation would like to see just one body issue one type of passport for horses which would include an image of the animal. It has also called for bute audits across the industry.
The Irish Cattle and Sheep Association (ICSA) has urged the authorities to seek prosecutions over the horsemeat controversy.
President Eddie Punch said that processors had "obviously made mistakes" but also pointed blame towards retailers.
"Supermarkets say they are shocked…yet surely they didn't believe they could sell burgers for the cheap price they were selling them for?"