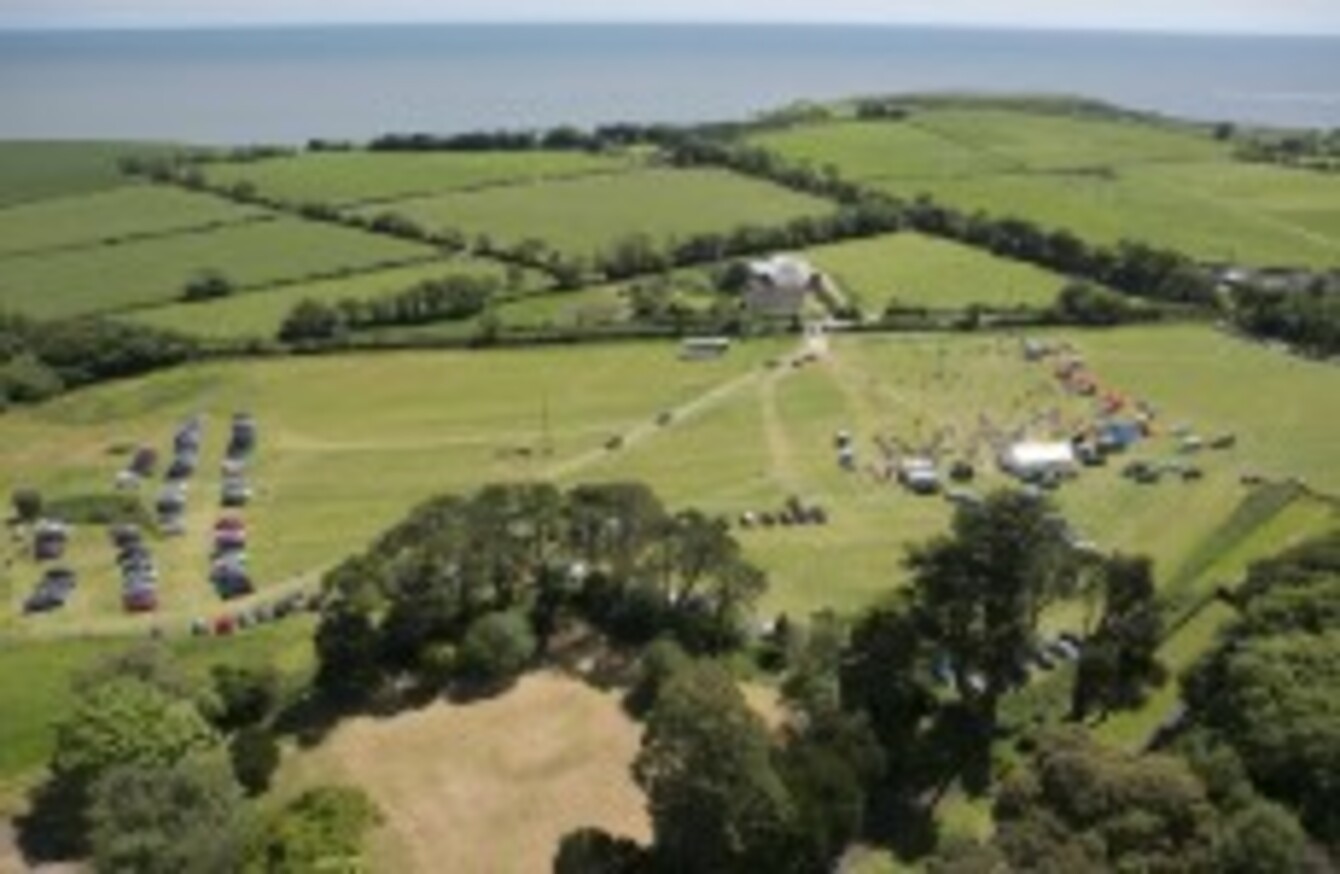 Image: Mick Kelly
Image: Mick Kelly
THE WICKLOW HOSPICE Foundation has not only reached but exceeded its €3 million fundraising target for a hospice in Wicklow.
It is now applying for planning permission for a hospice facility.
Nearly 2,000 people turned out at the site of Magheramore near Brittas Bay yesterday to hear the landmark announcement.
The site was donated to the foundation by the Columban sisters.
Foundation patron and Wicklow resident Daniel Day Lewis could not make an appearance on the day but a video of the actor talking about the importance of the facility was broadcast to the crowd.
He has publicly said that Magheramore was the site they would build on, talking about his own experience of his mother passing away in a cottage hospital in the UK.
He said the quality of the environment was crucial.
The physical environment is a huge part of it. Needless to say the Magheramore site is a place of great natural beauty, a peaceful place. Without the quality of the environment, then the experience becomes diminished.
"The harder the environment, the less sympathetic, the less consoling, the less peaceful, the harder that experience becomes.
We don't just want to slap ourselves on the back and say 'Look we built a Hospice in Wicklow – it has to be a Hospice built in the most beautiful and suitable place available. And we have this place and this is where we're going to build it.
Philanthropy 
The American Ireland Fund, which has assisted the foundation with reaching the €3 million fundraising target, has expressed their delight at the news that everything is in place for the HSE to now build the new facility.
CEO of the American Ireland Fund, Kieran McLoughlin welcomed today's announcement describing it as a testament to the power of philanthropy.
When an entire community comes together, wonderful outcomes can be achieved. To have raised €3 million, especially in these difficult times, is spectacular.
Evanne Cahill, chair of fundraising at Wicklow Hospice Foundation says the organisation is overwhelmed with what has been achieved.
We cannot believe that all the hard work is now about the pay off. We are indebted to our many supporters, big and small.
"The people of Wicklow made this happen – they put their hearts and souls into this Magheramore Hospice facility as too many of them had seen close family die in acute hospitals, miles from home without the specialist palliative care that affords dignity, comfort and peace at one of the most vulnerable times in life.
The Magheramore site is bounded by mature trees, surrounded by wildlife and bird song. What greater gift could you give to those you love the most as they approach life's end?
The Wicklow Hospice Facility was expected to receive the green light from the HSE in 2012, however the economic downturn meant the facility was put on hold.