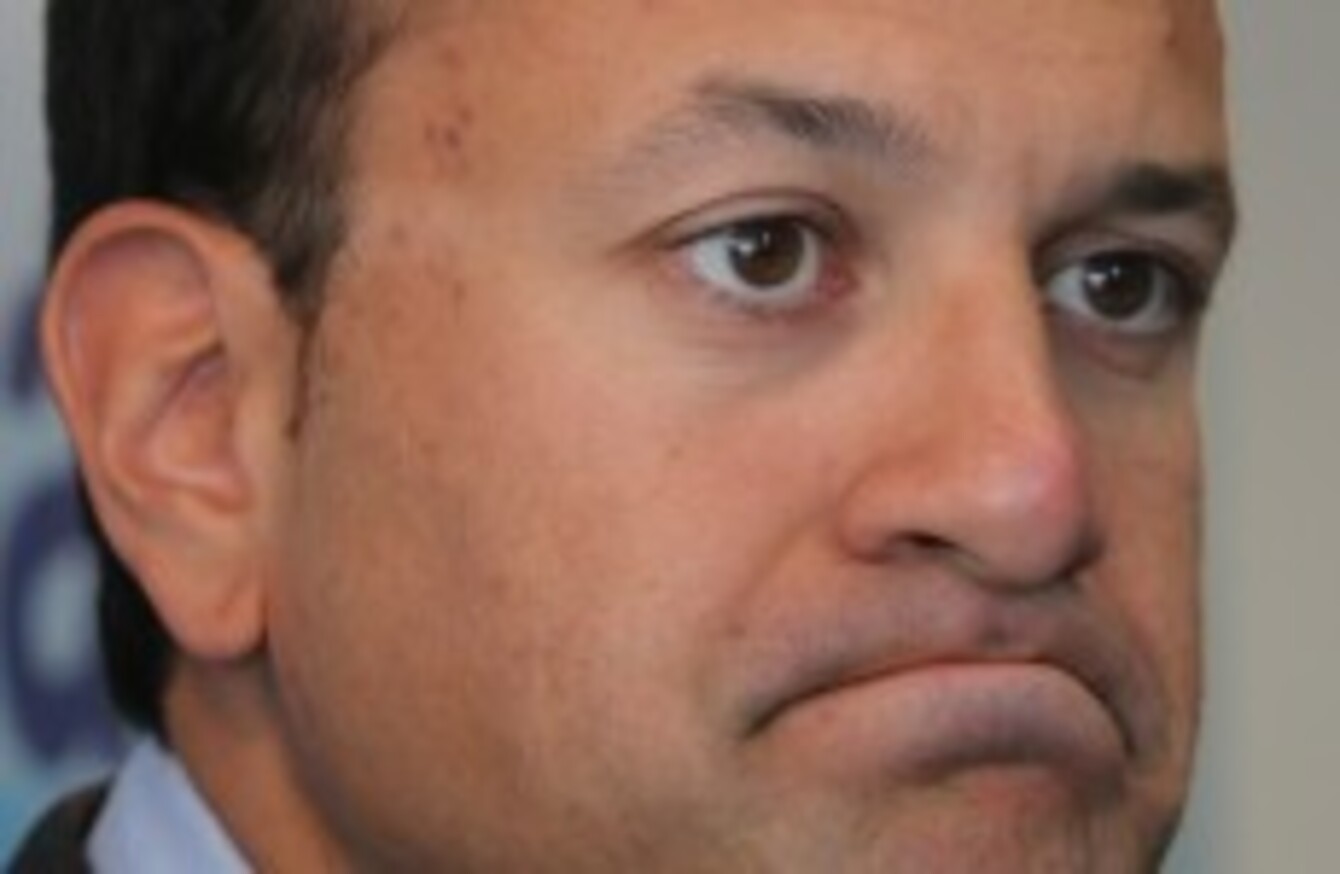 Leo Varadkar
Image: Photocall Ireland
Leo Varadkar
Image: Photocall Ireland
THE NUMBER OF people on hospital outpatient lists increased from 309,496 in January to 360,753 at the end of July.
While the number of people waiting more than a year to be seen has decreased, it still stands at almost 38,000.
The number of patients waiting more than 9 months for in-patient or day-case hospital treatment increased from 510 in January to 5,448 in July.
Speaking to RTÉ News, Health Minister Leo Varadkar said that he hoped the figures contained in the HSE's July performance report would improve next year.
"They're not going to improve in the next few months," he admitted.
"The reality is that there are more and more people attending A&E departments and calling ambulances."
Liam Doran, Secretary General of the Irish Nurses and Midwives Association, said: "Behind these figures are real people who simply want access to health care or a bed giving them privacy and dignity, which is, surely, a basic human right."
Everyone must now accept, as we enter the winter period, that the health service is no longer capable of meeting, speedily, and in a quality assured way, the demands being placed upon it.
"Action is now required and no one should hide behind reform programmes, recruitment embargoes and other management speak to avoid doing what needs to be done. Fund our health service properly, provide services to those who need them and ensure adequate staff to optimise patient care," Doran stated.
It's not all bad news for the HSE though as there have been reductions in the number of people waiting for physiotherapy and occupational therapy assessments.
'Alarming'
Fianna Fáil's Health Spokesperson Billy Kelleher described the figures as "alarming".
There has been a five-fold increase in the numbers of people waiting more than a year for in-patient and day cases at Beaumont Hospital in Dublin, and there are significant backlogs at the Mater Hospital, St. James's, Tallaght, Cork University Hospital and Galway University Hospital.
Kelleher called on Varadkar to "follow through on his rhetoric and actually secure appropriate resources for our health service in the coming budget".
The HSE expects its year-end deficit to surpass €500 million.
Originally published, Tuesday 10.15 pm