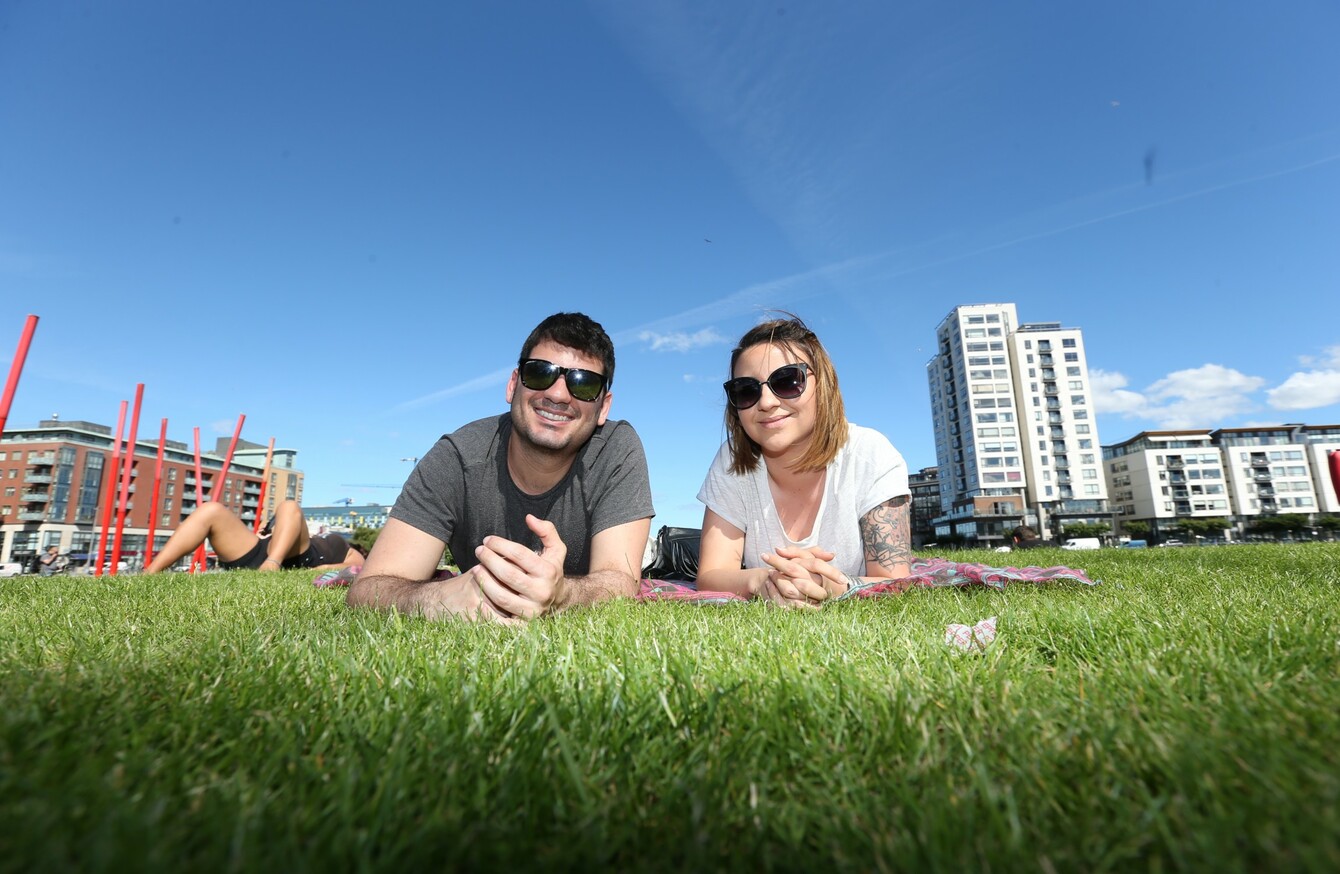 Folipe Ferreira and Daphine Barbosa while enjoying the sunny weather at The Docklands Area in Dublin
Image: RollingNews.ie
Folipe Ferreira and Daphine Barbosa while enjoying the sunny weather at The Docklands Area in Dublin
Image: RollingNews.ie
IT LOOKS LIKE today will be one of – if not the – hottest days of the year, with temperatures due to hit 27 degrees in many areas across the country.
 Met Éireann says that today will be (surprise!) very warm and mostly sunny, but we can expect some thundery showers in parts of north Connacht and west Ulster later in the day.
The highest temperatures will be from 24 to 29 degrees, with it being warmest in the midlands and Connacht.
It won't be all dry, though, as there will be some outbreaks of showery rain later in the day in some places.
Even the forecasters have been surprised at the scorchio weather the last few days:
But if you found the last few nights a bit too humid for actual sleep, we're sorry to have to tell you that it will be "very mild, close and humid" tonight with temperatures from 14 – 17 degrees.
Two last warnings: if you're heading to the beach today, keep an eye out for this jellyfish.
And if you're a farmer, be warned that the humid temperatures could lead to potato blight.
Now that those are out of the way: make the most of the great weather. That's our order.