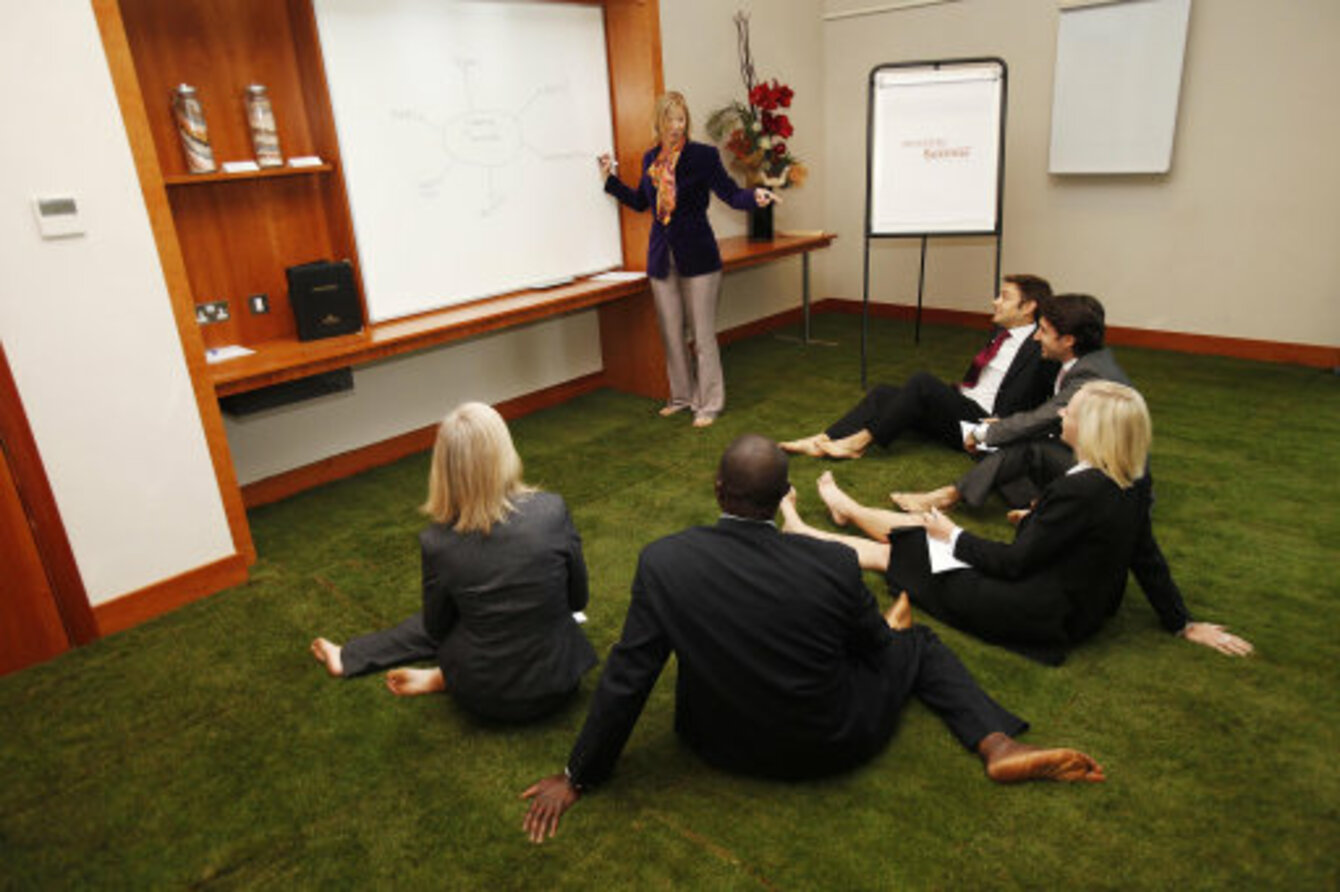 HOTEL CHAIN Crowne Plaza has introduced grass to its meetings rooms in a bizarre move to increase creativity.
The chain is rolling out turf based floors across its hotels in the UK and Ireland. The chain's Northwood Hotel in Dublin will have a grass meeting room available at no extra cost all this week. A spokeswoman for Corwne said that staff will water the grass each evening and that all the usual meeting room facilities will remain the same.
Speaking to the Belfast Telegraph Angela Whitlock, author of Walk on the Grass, said: "Research has shown that by the age of 25, as much as 98% of our creativity has vanished.
"The look and feel of the grass is said to remind guests of their childhood and therefore free them of societal barriers that restrict creativity.
"Crowne Plaza's initiative is perfect because it breaks down the self-imposed rules that prevent us from achieving our full potential."
Lets hope they turn on the air conditioning – we don't want wet feet and a 'grassy arse'.