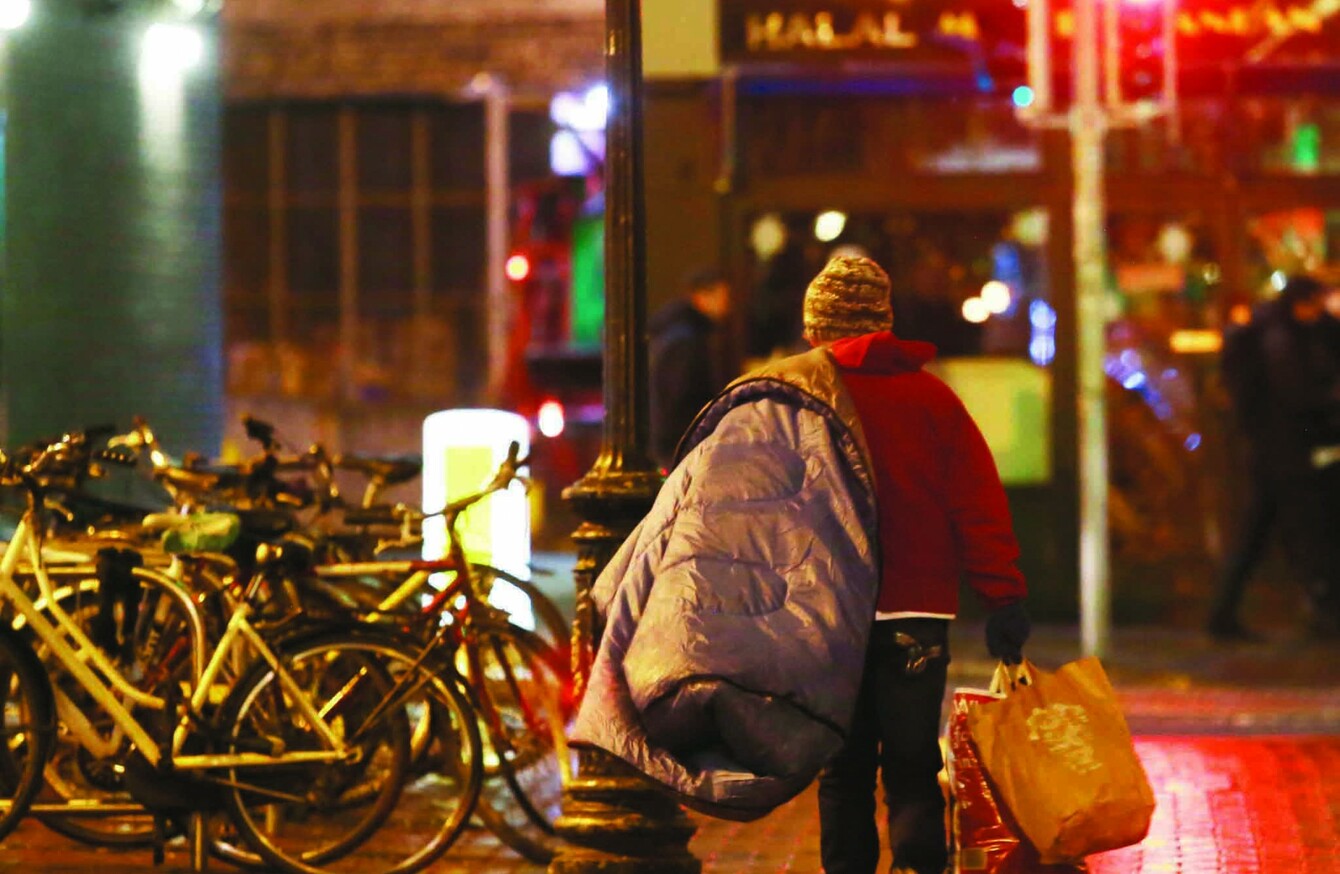 Image: Leon Farrell/Rolling News
Image: Leon Farrell/Rolling News
'HOTELS ARE DISCRIMINATING' by refusing to provide accommodation for homeless families, according to the Lord Mayor of Dublin.
His remarks come after 12 homeless families with over 30 children were told to present to Garda stations on Tuesday night, as there was nowhere else for them to go.
The Lord Mayor of Dublin, Brendan Carr, said that it should not be in the right of any hotel to refuse anyone.
"The homelessness crisis in our city hit new depths on Tuesday night when a small number of families were reportedly forced to sleep rough after failing to secure hotel or B&B accommodation," Carr said.
"I certainly believe that if there's a vacant room there that they cannot discriminate against a person that is homeless against someone who isn't homeless. It's just because they're homeless that they're discriminating against them," Carr told TheJournal.ie.
I don't believe it should be in their right to refuse anyone that they wish to.
"If a hotel turned around and said because you're a particular religion you're not allowed to stay in the hotel, people would turn around and say that's not in their right to do that," Carr said.
Carr claimed that there are hotels in Dublin that will say they don't have any vacant rooms once they hear that a homeless person is requesting one.
It's really a case of 'no room at the inn'.
To tackle this issue, Carr is calling for sanctions against hotels and B&Bs with vacant beds who are reported to have refused to provide accommodation for homeless families this week.
The sanctions should include the exclusion from the Government's preferential 9% VAT scheme for the hospitality industry.
Carr questioned why the hospitality industry should be able to avail of a 9% tax reduction rate if they're not willing to help "one of the most humanitarian needs there is in the city today".
"To do that and to discriminate against homeless people in such a disgraceful manner, they should be penalised," he said.
"The people of this country are funding [the hospitality industry] having a lesser VAT rate than any other business. I don't see why we should be funding something in such a beneficial way if they're not willing to address a fundamental need."
A system whereby hotels and B&Bs could systematically inform Dublin Region Homeless Executive on a daily basis of room availability should be put into place, according to Carr.
"If every hotel in the city were able to contact the homeless charities, the Homeless Executive or Dublin City Council and say to them 'we have three or four bedrooms free tonight' would speed up a lot of issues," he said.
Hotels aren't always suitable but the alternative is sleeping in Stephen's Green. It's a no brainer really.
In a statement to TheJournal.ie, the Irish Hotels Federation said: "Hotels are not suitable for the provision of emergency accommodation.
However, given the seriousness of the situation for those affected by homelessness, our members are as flexible as possible in providing assistance to Dublin City Council when they seek temporary accommodation for families.
At this time of year, which is peak season, Dublin hotels are typically very busy and have substantial advance bookings that they are obliged to honour, which further reduces availability on any given night.