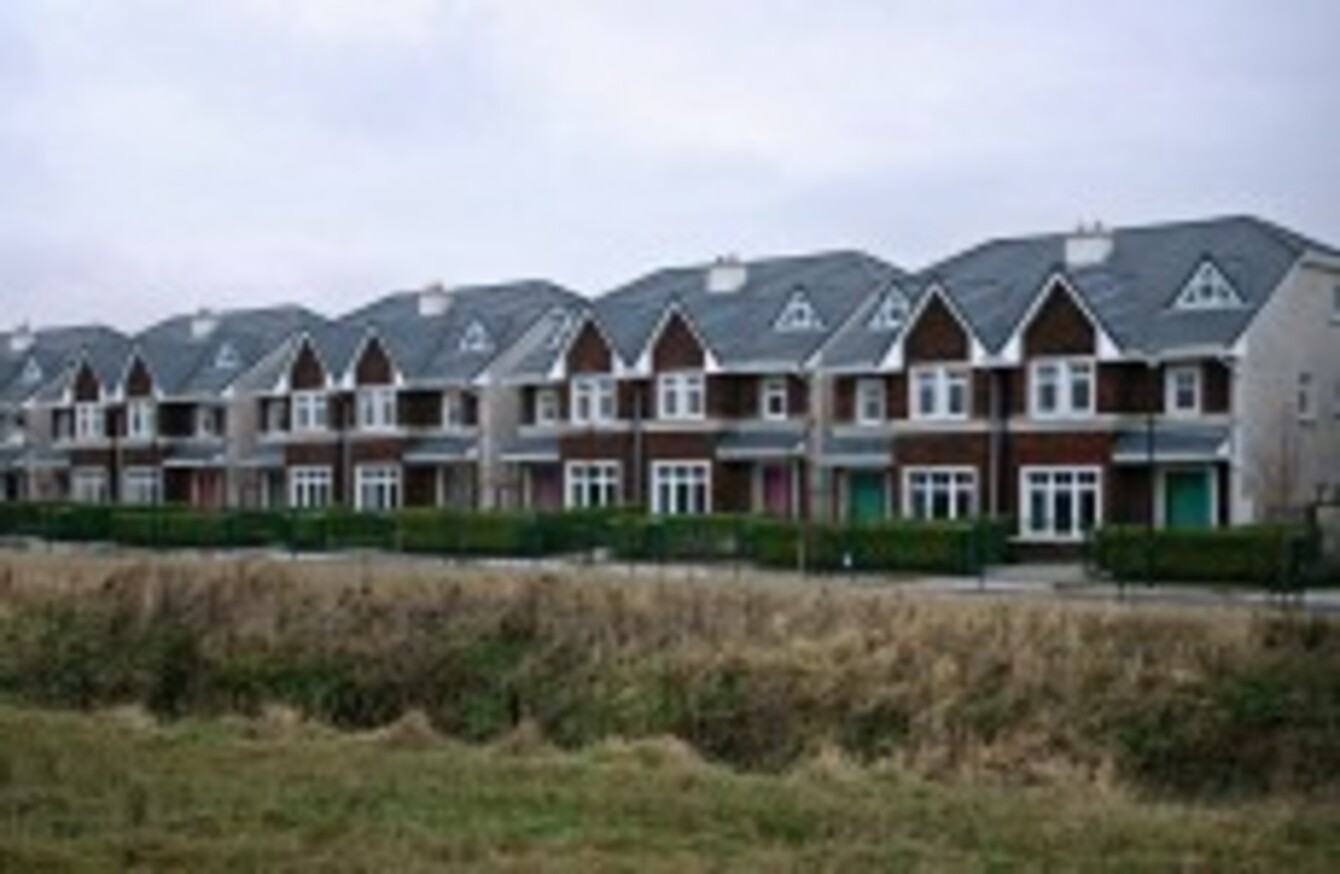 Image: Julien Behal/PA Wire/Press Association Images
Image: Julien Behal/PA Wire/Press Association Images
IRELAND'S HOUSE PRICES have leveled off and hit rock bottom but it will be a few years yet before the market picks up again according to the ratings agency Standard and Poor's (S&P).
In its latest report (subscription required) S&P said that Ireland's prices had corrected themselves following a 33 per cent fall from their peak at the end of 2010 which was the largest in western Europe since the beginning of the financial crisis.
The report, summarised on the Financial Times Alphaville website, states:
House prices in Ireland were down 33% from their peak at the end of 2010 (see chart 9), the largest price contraction in Western Europe since the beginning of the current crisis.

Irish house prices have, in our opinion, completed their correction but it will take time–probably another couple of years–before we see tangible signs of market activity resuming.
House prices are now currently at pre-2000 levels of affordability but it will be a couple of years before there are any signs of market activity resuming, the ratings agency said.
Ireland along with Spain's housing market is expected to remain "in the doldrums" and " confront continued sluggishness" according to Standard & Poor's chief economist for Europe, Jean-Michel Six.
However, responding to the latest report the director of residential at Savills Ronan O'Driscoll told the Irish Examiner that house prices have fallen by about 45 per cent.
He added that whilst broadly agreeing with S&P it was likely that there would still be a further drop in prices for "trophy homes, apartments and rural housing."
Elsewhere, S&P predicted that the UK housing market will move sideways over the next 18 months before falling flat in 2012, the risk of a double-dip recession was not ruled out.
A slowdown will take shape in France over the next 12 months.
The report added generally that house buyers were likely to hold back across Europe in light of fiscally austere budgets and the spectre of interest rate hikes in the coming 18 months by the European Central Bank.
This will mark the end of what S&P called "central banks' largely accommodative monetary policies in Europe."