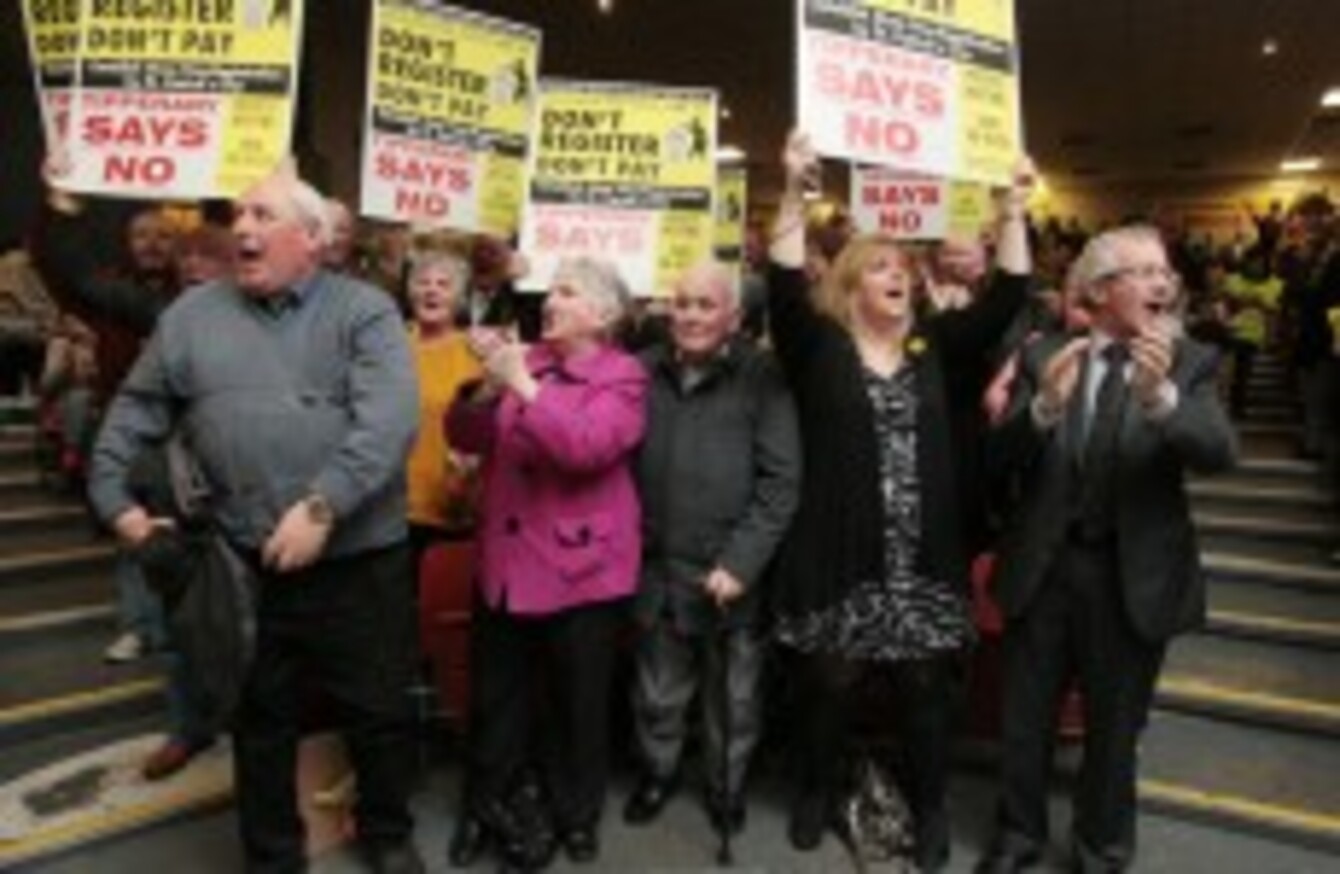 Protests against the household charge earlier this year
Image: Photocall Ireland
Protests against the household charge earlier this year
Image: Photocall Ireland
A SINN FÉIN Private Members Bill which aimed to reverse the recently-introduced household charge has been defeated.
The Bill was introduced yesterday and TDs voted on the Local Government (Household Charge) (Repeal) Bill 2012 this evening, with 46 in favour and 78 against.
Sinn Féin had proposed to reimburse all those who had already paid the €100 charge, with Laois Offaly TD Brian Stanley saying that a yes vote would "consign the Household Charge to the rubbish bin of history".
Around 925,000 households across the country have registered to pay the charge raising around €93 million so far with over 40,000 householders hit with penalties and interest of between €11 and €13 in addition to the €100 flat tax.