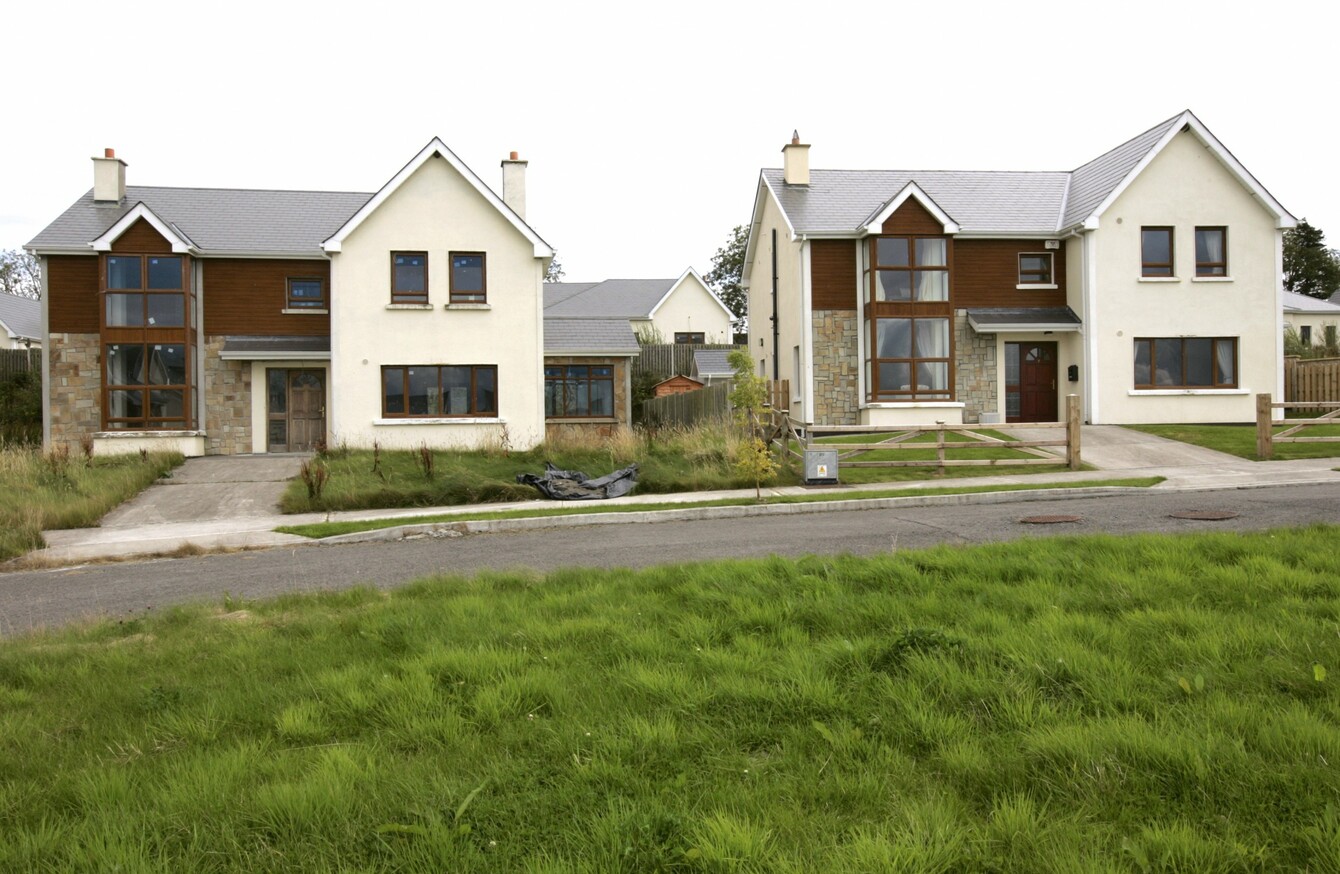 Image: Mark Stedman/Photocall Ireland
Image: Mark Stedman/Photocall Ireland
A REPORT FROM the country's Housing Agency says there are almost a quarter of a million empty houses across the country.
Speaking to RTÉ's Morning Ireland, the chairman of the agency Conor Skehan said that the figures translate to two years worth of housing supply.
"Here's an enormous stock of houses that already exist."
While the reasons for the vacancies are "complex", Skehan said they can be used while house building remains too slow to keep up with demand.
He said that many are in need of repairs and connections to services and others are simply in places where there is no demand.
The highest rates of vacancy are found in Donegal, Leitrim, Mayo, Galway and Kerry. The lowest rates are around Dublin and Cork cities.
Skehan added that many owners need "carrots" to refurbish homes.
"People have to realise that that house you inherited from your aunty can't sit there empty."
He said the Housing Agency would work to nail down the exact number of vacant homes and what those "carrots" would be such as tax breaks and refurbishment grants.
Countries like Scotland, England and France actually penalise long-term vacancies – once your house is vacant for more than a year in an area of high population density you would start to pay dramatically increased tax every year.
He said that policy is something the Housing Agency felt was extreme.
"Bringing property back into use is the real trick."
Sinn Féin housing spokesperson Eoin Ó Broin said the government needed to act.
"There are 6,000 people officially homeless including 2,000 children. There are up to 130,000 households on local authority housing waiting lists.
In Dublin there are 7,995 vacant houses and 16,321 vacant apartments. Yet rough sleeping is on the rise.
"It is simply not acceptable for Government to sit on its hands and do nothing about vacant properties when so many families are in severe housing need."