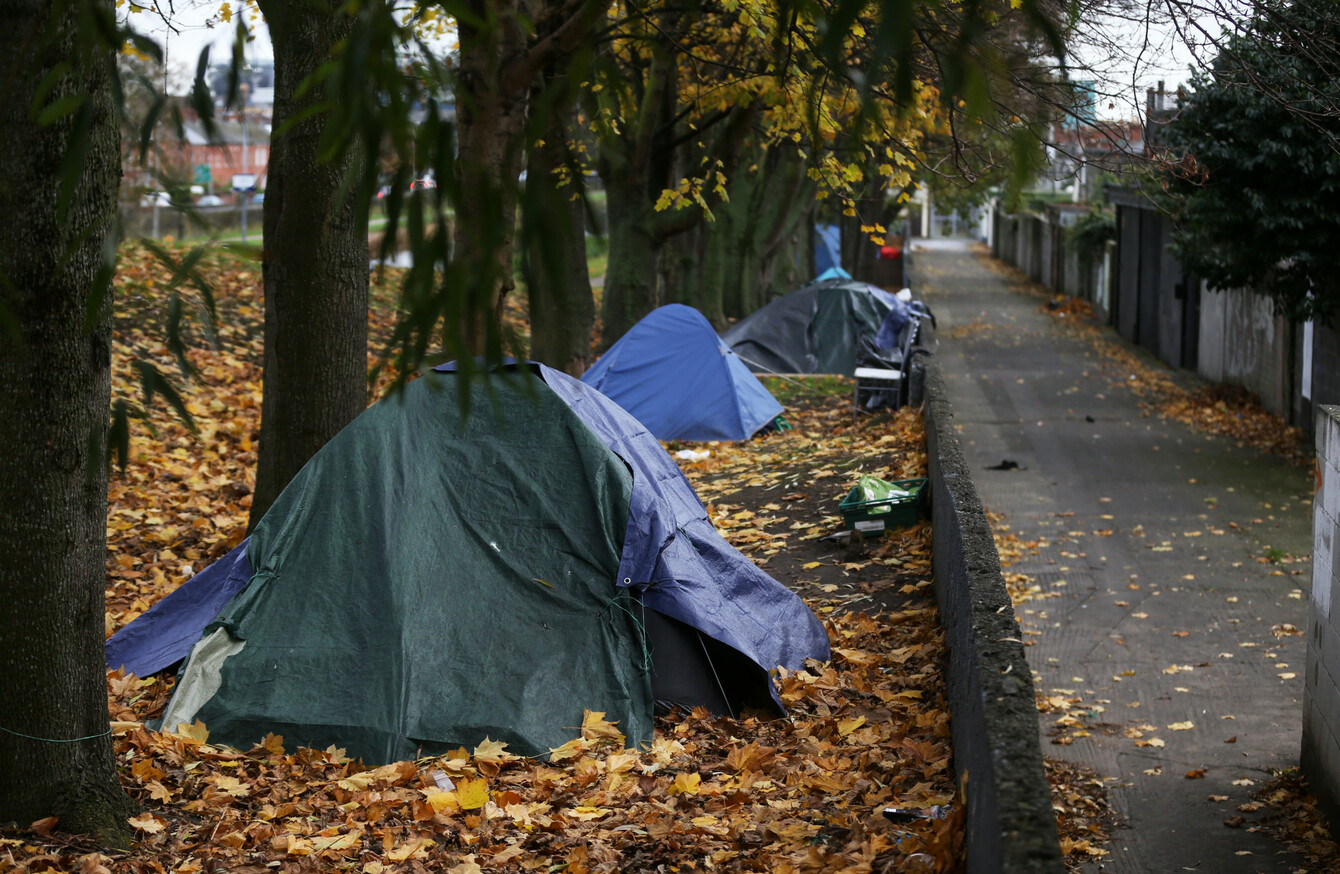 Housing First aims to give people a home and keep them out of homelessness
Image: Sam Boal/Rollingnews.ie
Housing First aims to give people a home and keep them out of homelessness
Image: Sam Boal/Rollingnews.ie
A NEW CONTRACT has been put out to tender to provide Housing First services in Dublin that is worth over five times that of the original contract in 2014, as part of a long-term plan to keep people out of homelessness. 
The Dublin Region Homeless Executive (DRHE) issued a tender yesterday worth €16.4 million for Housing First – which involves the provision of housing and health supports to try to keep people out of homelessness – over the next five years, after the original contract was set up for just under €2.9 million in its first year. 
Housing First primarily caters for adults, and has already housed people who would have been seen as the most entrenched, longstanding rough sleepers – those who may have been on the streets for years and completely lost touch with the system.
The latest funding announcement comes just after the latest homeless figures for October 2018 were published, with the number of adults becoming homeless rising by 130 in the space of a month. 
There are currently just under 6,000 adults homeless in Ireland. Housing Minister Eoghan Murphy said yesterday that there has been a continuous increase in the number of adults seeking help.
"This underlines the importance of the continued roll out of Housing First, as well as additional supports for single homelessness," he said. 
Supply remains a constant thorn in the side of initiatives like Housing First as the lack of it in the capital is driving the price of rent up, and putting more and more at risk of homelessness.
This programme was the first in Ireland through which homeless people are given a home first of all, with round-the-clock services then provided to them. 
Following the successful pilot demonstration project in Dublin a larger project was set up. This project was delivered by Peter McVerry Trust in partnership with Focus Ireland, on behalf of the DRHE and Dublin local authorities. This project ran from late 2014 until summer 2018.
It currently has 170 active tenancies under its remit. 
The original budget for the plan was just over €2.9 million a year, but this will increase as the service seeks to more than triple the number of tenancies it provides.
The new budget of over €16 million will seek to achieve the aim of the project which is to provide "immediate, permanent and affordable housing to tackle homelessness, and then provides the appropriate wraparound housing and health supports, and connections to community-based supports, to ensure people maintain their housing and improve their overall health and well-being".
The contract will seek to heavily increase the number of tenancies being managed under Housing First, with a minimum of 575 tenancies expected within three years.
"The successful tenderer MUST agree to manage all active Housing First tenancies," it noted, with 120 in the Dublin City Council area and another 50 in the other local authority areas in Dublin.
Creating and managing a minimum of 405 new tenancies is also required, with 70 required in the first year of the contract in Dublin City Council areas alone. 
It is important to note that whoever is awarded this contract must source this accommodation – through ownership, leasing arrangements or the private rented sector – with funding outside of the funding issued as part of this tender.
When it has acquired a suitable property, it must offer "intensive, time-unlimited visiting support" to the tenant in the home. 
"The team involved MUST be capable of responding to a wide range of high and complex needs," it said, citing that people may have issues including mental health problems, ongoing drug use, a physical or intellectual disability, or may have been convicted of a crime. 
Separately, the DRHE has issued a tender worth €3 million on its outreach service, to engage with adults who experience rough sleeping, to get them into temporary accommodation and explore options available such as Housing First to get them into more secure accommodation.
Both schemes are being funded through Section 10 funding provided by the government, and the HSE. 
With reporting from Cormac Fitzgerald