WE KNOW HOW you feel.
It's Sunday, the fear is about to set in and you're already thinking about ironing shirts and making lunch.
So do like we do here in TheJournal.ie HQ and get stuck into a serious debate on one of life's most pressing issues.
Possibly.
This week: It's not very seasonal but we had a heated discussion on what is the correct way to eat a 99 – a result of this picture.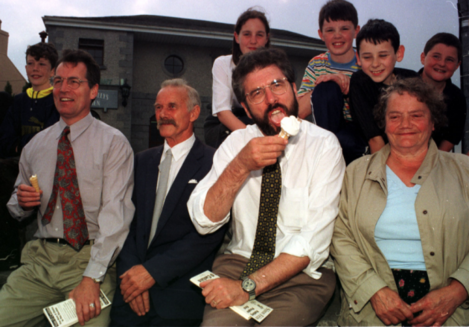 As you can see Gerry has left the flake in the icecream as he eats around it, waiting to savour it with cone at the end. Some people took issue with this, saying the flake should be removed and eaten before the icecream.
Where do you stand on this very important issue?

Poll Results:
Eat the Flake first
(3719)
Leave the flake in and savour it at the end
(3519)
What are ye on about?
(788)