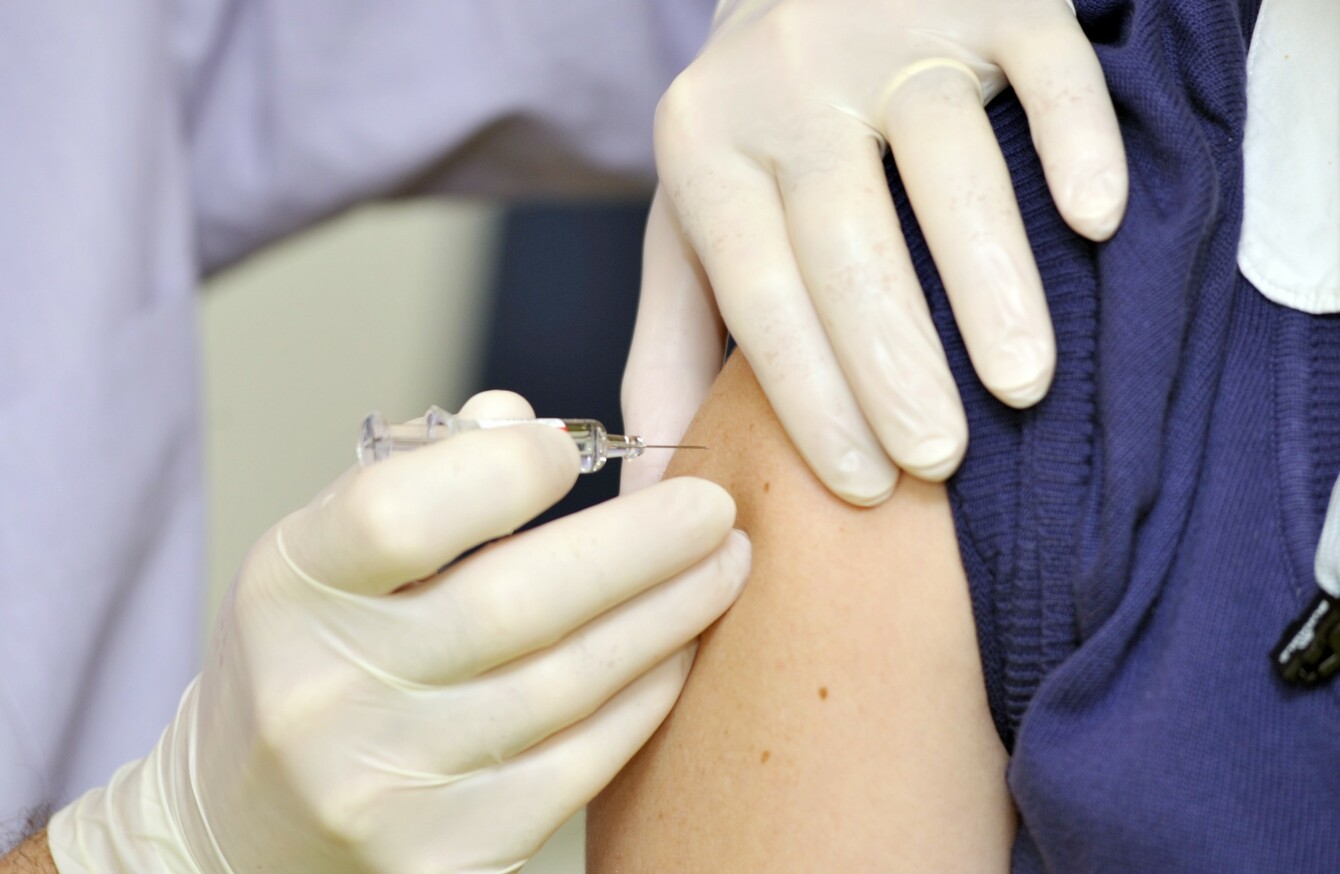 Image: Sasko Lazarov/Photocall Ireland
Image: Sasko Lazarov/Photocall Ireland
THE FALLING NUMBER of young girls receiving the HPV vaccine has steadied much to the HSE's relief but the World Health Organisation (WHO) is still very concerned about Ireland's attitude to the medicine.
Late last week, it emerged that provisional figures showed a marginal increase in the uptake of the HPV vaccine among teenage girls in Cork and Kerry rising to 50% from 40% last year.
Dr Ann Hogan, President of the Irish Medical Organisation (IMO), welcomed the figures and said while these numbers are encouraging, it is not a time to become complacent about the seriousness of the situation with regard to HPV vaccination uptake.
Doctors say the HPV vaccine guards against the development of cervical cancer.
Hogan said: "This is not a signal to relax our efforts in this area, we need to keep the pressure up to provide accurate information to parents and young people about the merits of vaccination for HPV.
Misinformation and fake news is causing fear among young people and parents which is contributing to the decline in vaccinations and putting the future of young women at risk of cervical cancer and other ailments.
"We are a long way away from achieving the uptake we need for a successful vaccinations programme. The next vaccination phase in our schools will be September so it is incumbent on clinicians and everyone involved to get the message out there between now and September that the HPV vaccination saves lives."
Robb Butler, Head of Vaccine Preventable Diseases and Immunisation at WHO/Europe, expressed concern at the steep decline in the rates noting that "it is particularly alarming given Ireland boasted the world's most successful HPV vaccination programmes globally, just a few years ago".
"We in the WHO stand with the many health bodies and agencies in Ireland in their ongoing efforts to see this worrisome trend reversed and the campaign of misinformation ceased.
The victims of the decisions made today will be those whose families are affected by cervical cancer that could have been prevented. We applaud the substantial work done to date by the HSE and Dept of Health who are investing time and effort to encourage and help parents understand the real facts and make an informed choice.
Also in attendance at the weekend's conference was Dr Kevin Pollock, Senior Epidemiologist from Health Protection Scotland, who shared their most recent research which showed  a 90% decrease in HPV infections in Scotland because they have consistently achieved HPV vaccine uptake of over 85% since it was introduced in 2008.
"The two HPV types we were vaccinating against – HPV 16 and HPV 18 – cause about 70% to 80% of cervical cancers within Scotland but the vaccine has exceeded our expectations because it appears to have knocked out another three high-risk HPV types which cause about 10% of cervical cancers.
"So we do forecast within the next few years a 90% reduction in cervical cancer within Scotland."
Over 200,000 girls in Ireland have safely received the HPV vaccine, along with 100 million people worldwide in countries like the United States, Canada, Australia and New Zealand.