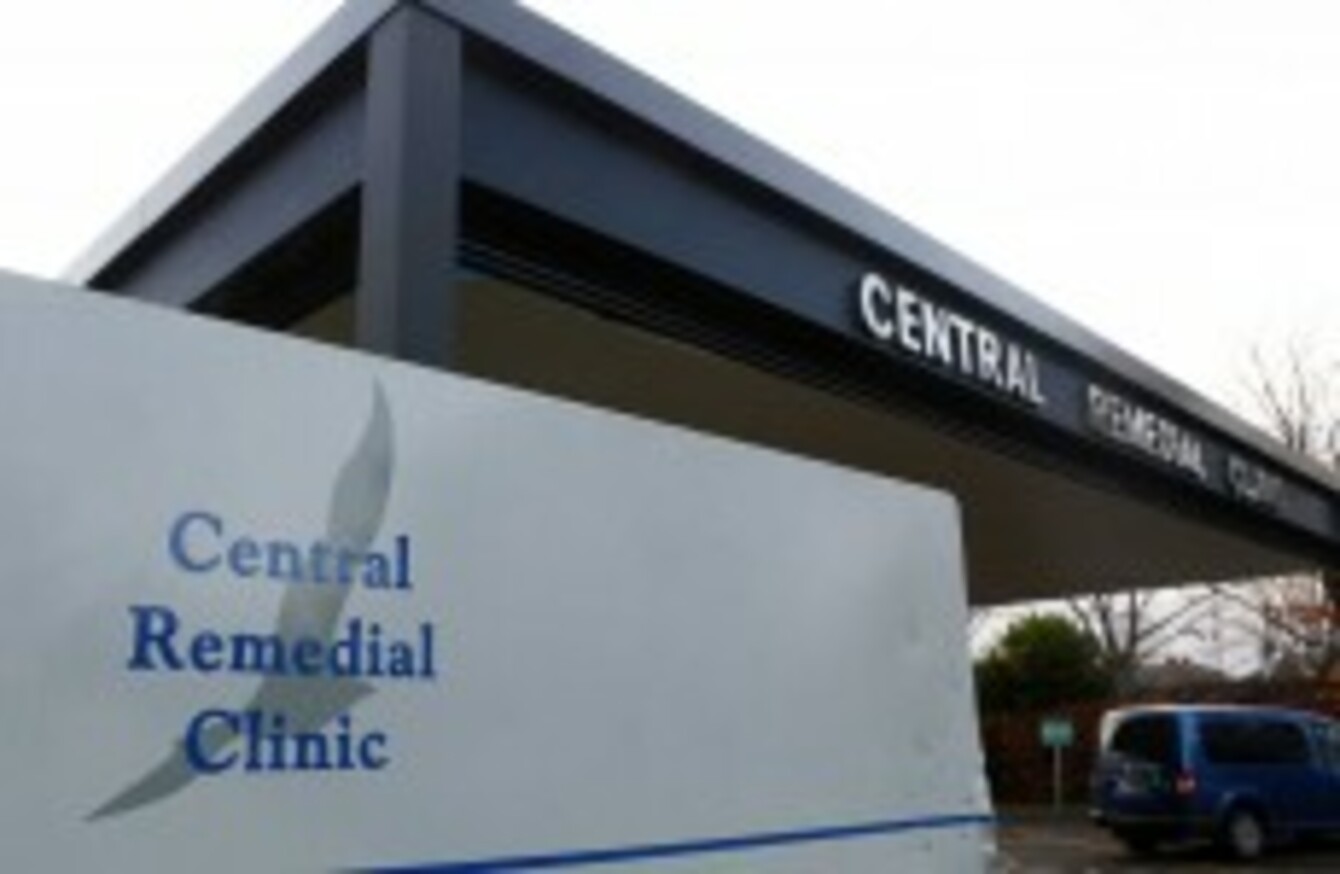 Image: Sam Boal/Photocall Ireland
Image: Sam Boal/Photocall Ireland
A REPORT INTO what happened at the Central Remedial Clinic has found that the CRC set up its charitable arm for the sole purpose of making sure it got as much money as possible from the HSE.
The report says that the "only rationale" for the establishment of Friends and Supporters of the CRC as a separate company was to maximise HSE funding for CRC services. The fund was controversially used to pay salary top-ups for senior executives at the CRC.
"The inference drawn being that if the HSE had been aware of the level of funds available, it may have reduced its annual allocation to the CRC," the report by HSE director John Cregan notes.
Cregan recommends in the report that the Friends and Supporters of the CRC should be wound up as soon as possible.
The investigation found that the CRC now has "sound systems of financial control in place" and that there are no issues of concern over its accounts for last year.
The investigation began following revelations that senior staff at the CRC were given salary top-ups which were paid using donations to the charity Friends and Supporters of the Central Remedial Clinic.
John Cregan, who is a director in the HSE, was asked to carry out the investigation following the revelations.
Cregan had previously uncovered the details about how former CRC boss Paul Kiely was given a pension and pay-off worth €742,000  after he resigned – despite an Oireachtas committee being told that the figure was far less. The vast majority of Kiely's retirement package came from the charitable fund.
"The past six months have proved to be a traumatic time for the staff at the CRC but the appointment of new Boards and a CEO should pave the way towards a re-invigorated CRC," Cregan notes in the letter accompanying the report.
The difficulties faced by all concerned should not be underestimated but they are dwarfed in comparison with the challenges faced by many of the CRC's clients and their families in carrying out the normal tasks of daily living.