Image: Shutterstock/EM Karuna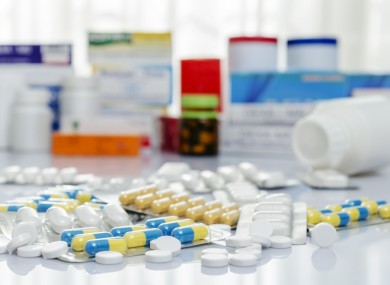 Image: Shutterstock/EM Karuna
ILL PEOPLE ARE being denied a life-saving drug therapy for cost alone, according to Fianna Fáil leader Micheál Martin, who criticised that a drug called Soliris is unavailable to new patients suffering from a a rare blood disorder.
Paroxysmal Nocturnal Haemoglobinuria affects quite a small number of people globally.
Some 35% of patients will die within five years of diagnosis and 70% of patients will end up with end-stage renal failure.
Treatment of the life threatening blood disorder comes at a sustainable price to the HSE, with the current price quoted being over €400,000 per patient per annum.
The drug is currently not approved for reimbursement in Ireland.
In 2010 the HSE entered into an interim agreement with the drug manufacturers, Alexion Pharma, and St James's Hospital to treat ten patients with this drug.
Access denied 
However, no new patients who ask for the drug are being given access to it.
In a statement to TheJournal.ie, the HSE acknowledged that it is "a very difficult situation", adding that the HSE is "very empathetic towards those affected, and is doing all it can to resolve the situation".
"… Eculizumab (Soliris) is one of the most expensive drugs in the world, the cost of which would fund the running of a Primary Care centre in most small towns in Ireland," said the HSE.
The HSE said it is in ongoing negotiations with the pharmaceutical manufacturer and are seeking to reduce the cost of the medicine in Ireland, adding:
The HSE greatly regrets this situation. However, it is important that pharmaceutical firms do not hold the Irish health service to ransom for the provision of any drug.It must be borne in mind that excessive prices charged by any pharmaceutical company for medicines will result in a reduction of services and other drugs/medicines provided to patients and clients throughout the country.
Martin said that the drug would not only help save these patients lives, but transform the quality of their lives and said it was not right that new patients can not get access to treatment. 
The issue appears to be a cross-party issue as it has been raised by a number of politicians including Fine Gael's Helen McEntee and Regina Doherty, Sinn Fein's, Caoimhghín Ó Caoláin as well as Martin.
Patients
"John Duggan a young man from Bellewstown Co. Meath was diagnosed with this rare blood disorder in 2010 and since then has been living in fear blood clots, a heart attack, kidney failure and god knows what else. He is one of two known people in need of the drug and at the moment we are witnessing a standoff between the HSE and the drug company providing it, Alexion Pharma," said McEntee.
Another patient, Mary Gorman, spoke on RTÉ's Today with Seán O'Rourke to highlight her case because she has also been left for two years with no treatment, though medical experts want her to be treated appropriately. She said she has had to give up her job and has to get frequent blood transfusions.
#Open journalism No news is bad news Support The Journal

Your contributions will help us continue to deliver the stories that are important to you

Support us now
Martin said it's "a scandal" that some patients are on the treatment, while others have been fighting for access to it for over two years.
Addressing the Taoiseach, Martin said it is unacceptable that these individuals have been left without access to this drug.
I acknowledge it is a very expensive drug, but it is not the Taoiseach's role and the Government's role to play God with people's lives…
Fighting for treatment 
Ó Caoláin called on the manufacturers to ensure that the price of the medication is provided at the most reasonable sustainable price.
Currently, the asking price for Eculizumab in Drogheda costs more than in Newry. Consequently, the HSE said it is attempting to reach a more sustainable price for the medicine in Ireland in order to provide treatment for current sufferers of PHN and those who may develop the illness in the future. 
Martin said it was time for Taoiseach Enda Kenny and the Health Minister Leo Varadkar to "roll up their sleeves" and sort out the problem.