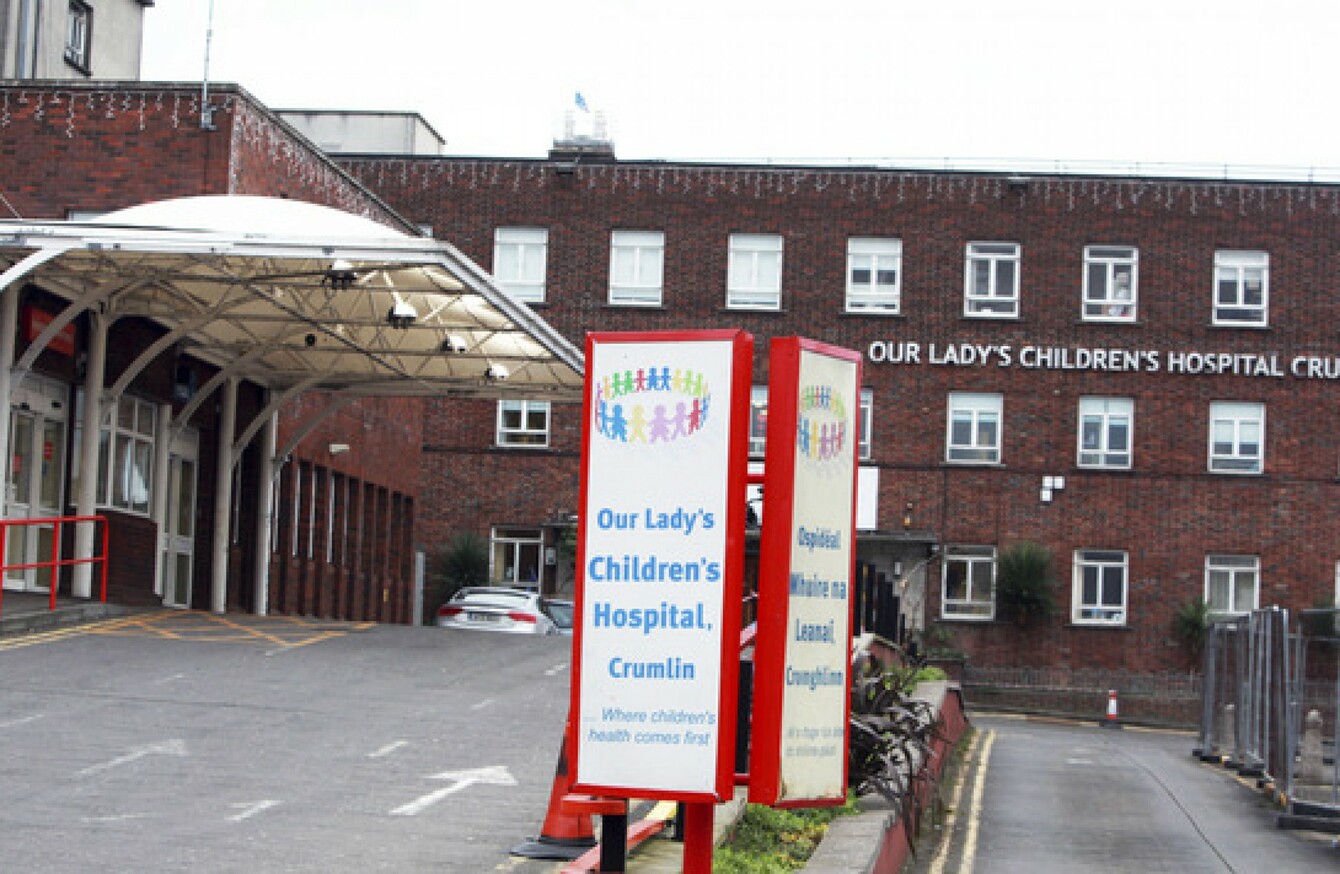 THE HSE HAS spent almost €6 million sending 30 children abroad for life-saving treatment that is available here in Ireland.
RTÉ's Morning Ireland reports that over the past five years, the 30 children with respiratory and heart defects have received life-saving treatment using ECMO machines in Sweden and the UK.
However, Our Lady's Children's Hospital, Crumlin has three ECMO machines. But the hospital says it's not funded by the HSE to provide ECMO treatment to children with respiratory illnesses.
'It's just not good enough'
Serena Kelly from Straffan in Kildare had to travel to Sweden with her 4-year-old daughter Emma for life saving treatment for Swine Flu. She told RTÉ's Morning Ireland:
"I don't understand why a child with respiratory problems has to leave the country. It's terrifying that she has to go on that flight. You have to leave your family, your friends and all your supports. I had two other children and I just had to up and leave them, I didn't see them for almost a month.
You have to put your child on a separate flight with complete strangers. She's basically on life support and these machines are keeping her alive so you don't know if you're going to see her alive the other side.
"You have to get on a domestic flight, not knowing what's ahead of you. Going to a foreign country with a foreign language and currencies, it's just not good enough in today's society that people have to go through such horrors."
Advice from expert report
The HSE said they were advised by an expert report in 2012 to fund other services above the ECMO machine. In a statement, it said:
"The 2012 external review of Paediatric Critical Care in Ireland recommended as a priority the development of Paediatric Critical Care Retrieval service for the transport of critically ill children from hospitals outside of Dublin to either Our Lady's Childrens' Hospital or Childrens' University Hospital in advance of the repatriation of respiratory ECMO services.
"The report identified that the absence of the retrieval service as a high risk for paediatric services nationally. The paediatric retrieval service commenced operations in late 2014 on a phased basis. It currently operates from 10am to 8pm and in 2016 transported 110 critically ill children to one of the paediatric critical care units in the Childrens' Hospitals."
It added that it currently has no plans to provide funding for this treatment.
Given this high priority there are currently no plans to fund respiratory ECMO services. However, the HSE will .
Our Lady's Children's Hospital said a business case for the possible commencement of the treatment is being drawn up and will be submitted to the HSE when it's finished for possible funding. The HSE said it will consider any business case proposal to fund such services in the future.