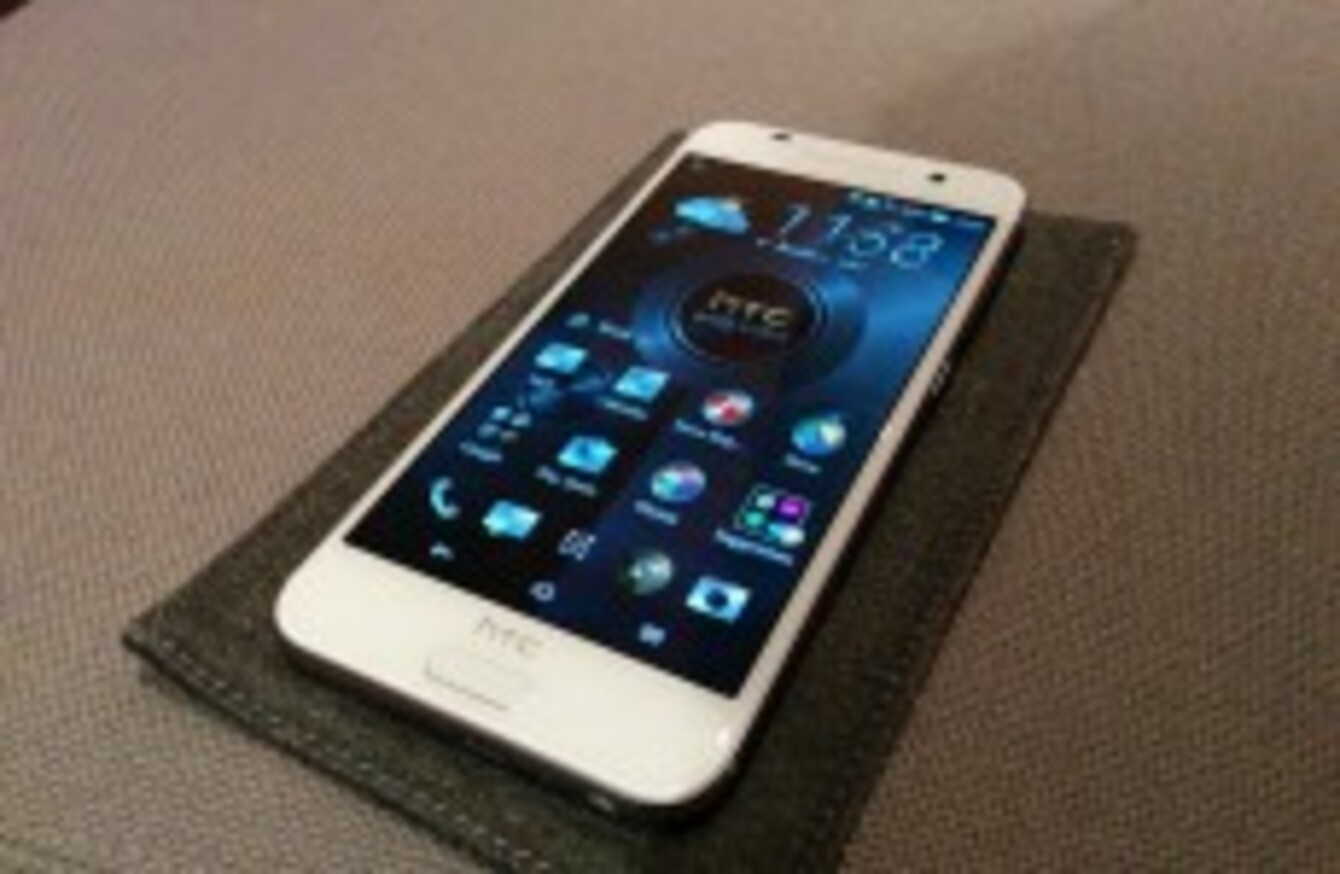 The physical button at the bottom acts as both a home button and a fingerprint scanner.
The physical button at the bottom acts as both a home button and a fingerprint scanner.
HTC IS HOPING to turn around its smartphone fortunes around with a new mid-range device that looks very similar to one of its biggest rivals.
Called the One A9, the 5-inch device is separate to the company's One M range released at the beginning of this year.
The 5-inch device has 2GB of RAM, 1.5 GHz and 1.2 GHz quad-core chips, and a 2150 mAH battery. It starts with 16GB of storage (but you can use a micro SD card to expand that) and can deliver audio at 24-bit.
It's one of the first phones to run on Marshmallow, the latest version of Android, and it comes with features like a fingerprint scanner, Now on Tap (allowing you to search key terms on screen) and expandable storage (using micro SD cards to expand internal storage).
But the most tantalising prospect of the device is the camera, something the company is placing an emphasis on. It comes with a 13MP with f/2.0 lens for low-light situations. It will also come with auto-raw processing, image stabilisation and the ability to create a hyperlapse out of any standard videos you record.
While it does look virtually similar to the iPhone (its CEO has talked about creating a real alternative to the iPhone), you could argue that Apple has taken numerous design features from HTC and incorporated it into its own phones so this is revenge.
While we had a brief moment to try out the phone, early impressions are positive. The design is practically identical to the iPhone 6 and 6s but the software is solid and creating timelapse videos with the camera is easy to do.
The price for an unlocked version of the One A9 is expected to cost €549 but if you're getting a bill-pay version, you can get it for free with certain providers. It will arrive in Ireland and globally on 2 November.