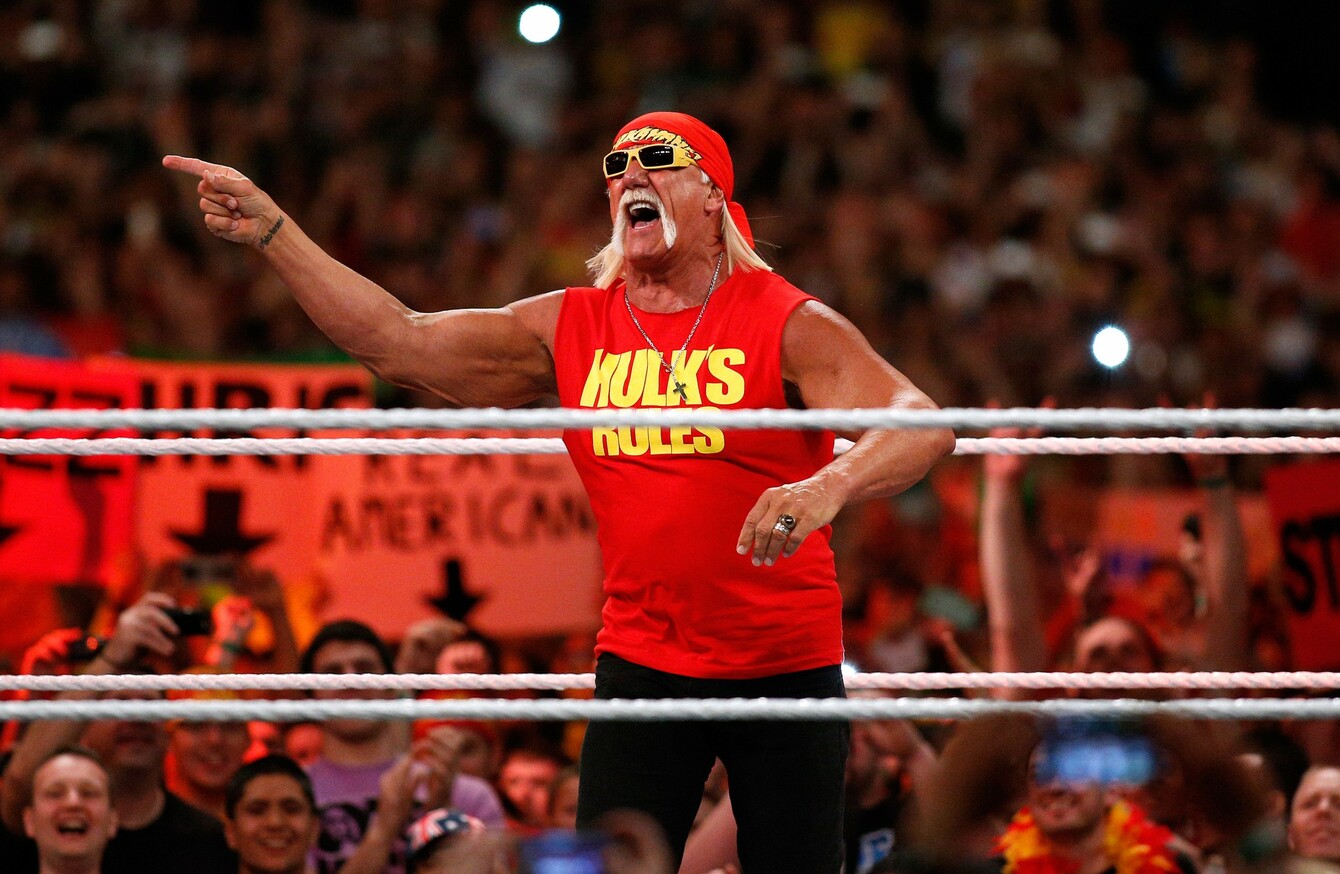 Image: AP/Press Association Images
Image: AP/Press Association Images
ENTERTAINMENT WEBSITE GAWKER has challenged a jury's decision to award $140 million (€122 million) to former wrestler Hulk Hogan, saying it expected to be "fully vindicated" in the sex tape case.
New York-based Gawker has filed legal motions requesting a new trial or a reduction in the amount it must pay to 62-year-old Hogan, whose real name is Terry Bollea.
Hogan had accused the site of invading his privacy when it posted a sex tape featuring him and a friend's wife.
The March trial in the Florida city of St Petersburg was closely watched by legal experts, as defence lawyers argued that publication of the sex tape was protected by the First Amendment of the US Constitution.
"Gawker is now beginning the process of challenging the jury's verdict in a trial where key evidence was wrongly withheld and the jury was not properly instructed on the constitutional standards for newsworthiness. So we expect to be fully vindicated," the website said in a statement about its court filings, without elaborating as to the nature of the evidence.
And even if the verdict were to stand, there is no justification for awarding tens of millions of dollars never seen by victims of death and serious injuries.
Hogan was one of America's most famous entertainers in the 1980s and 1990s, known for his bandana, handlebar mustache and crowd-pleasing routines that included him ripping his shirt apart.
According to Hogan, the amateur video posted by Gawker, which was less than two minutes, was recorded without his consent.
Hogan's lawyer has said the video – published in October 2012 – was viewed around seven million times.
"It is apparent Gawker is unable to accept responsibility for their actions or demonstrate any intention of correcting their behaviour," Hogan's attorney David Houston said about the latest filings.