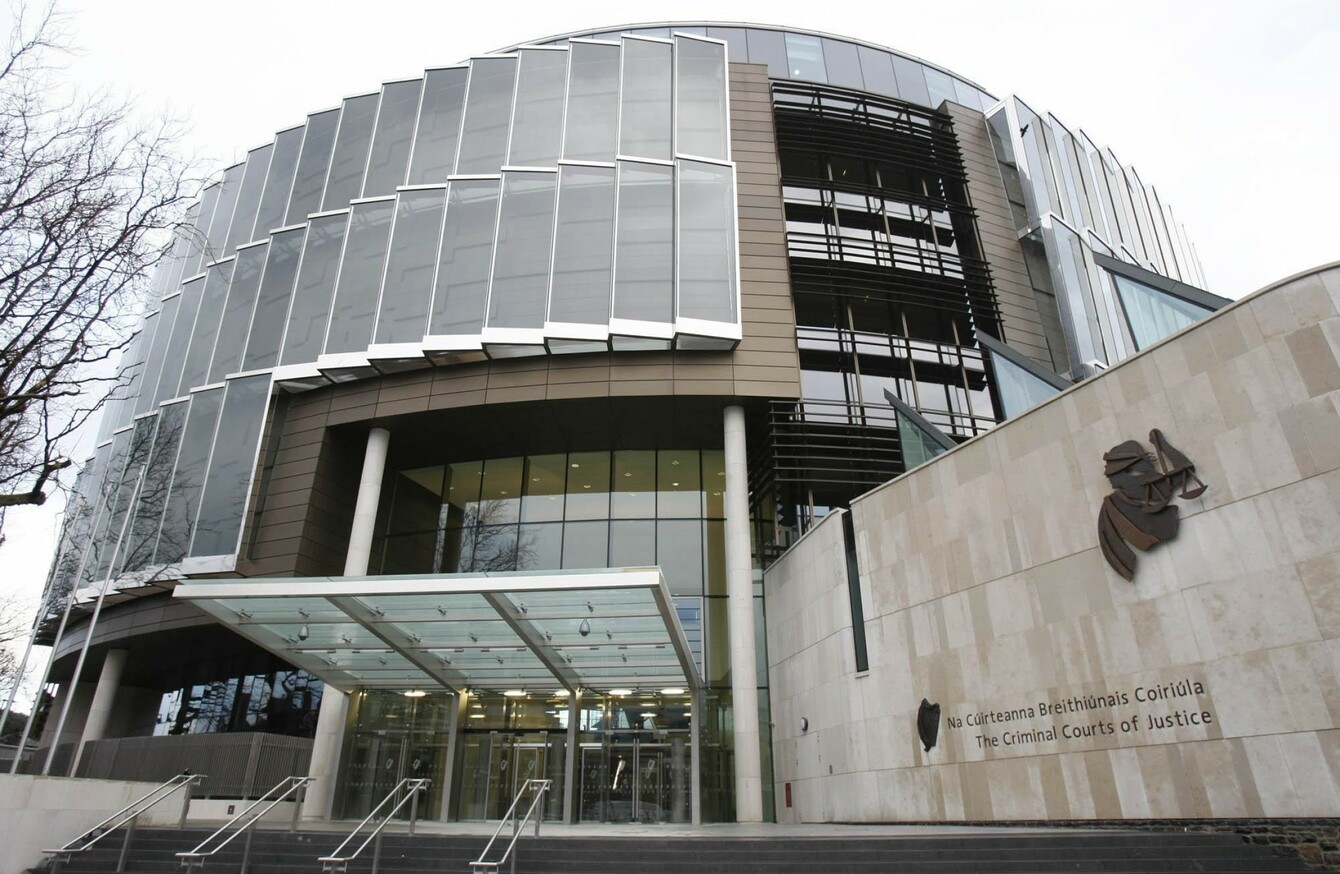 Image: PA Archive/Press Association Images
Image: PA Archive/Press Association Images
A WOMAN WHO was raped by her husband and beaten by him with a hammer has told of how she was afraid of going to sleep because she'd wake up drenched in sweat after having nightmares.
The woman was delivering a victim impact statement ahead of the sentencing of the man next week.
Following a trial that finished at the end of last month, the 42-year-old man was convicted of raping and threatening to kill his wife after their marriage broke down.
It is thought to be only the third successful prosecution of rape within a marriage since marital rape was made illegal in 1990.
In her victim impact statement, the mother told how her husband took out a knife in May 2014 and proceeded to rape her while their young son was downstairs:
The night of the 25 May, when I was raped and threatened with a knife will stay with me forever. From the moment I walked in the hall door and saw (the accused), I knew I had got things terribly wrong, his complete insistence and entitlement to me and (my son) no matter what. The complete terror I felt when he took out the knife. I knew there was nothing I could do to stop him.That is one of the hardest things to live with. The rape left me with a complete sense of powerlessness, like everything of me had been taken away from me. Being raped has affected every piece of me, it went to the core of myself, I felt so broken and for a long time angry with myself for what I saw as 'letting it happen'.The terror (the accused) continued to put me through during that never ending night, the constant threats, instilled a level of fear that I never knew I could feel. It is always that night with (the accused) standing over me saying 'you better be telling me the truth' that comes back to me in my nightmares, there have been many nights over the past two years that I purposefully tried not to sleep as it was far better than waking up drenched in sweat and terrified. My sleep pattern has never recovered since that night.
Tracking apps
During the trial for the rape, the court heard that location apps had been installed on the woman's phone without her knowledge. There were frequent instances where her estranged husband would ring her, claiming to know where she was.
She said she was on holidays in Spain with their young child when he rang and said he knew she was the beach. On another occasion he knew that she was in a Dublin park and claimed he had someone following her.
In her statement, the woman also addressed the how she felt as she was being tracked:
From May 2014, the threat to cause me serious harm and to kill me combined with my every move being tracked made me absolutely terrified. Trying to keep life as normal as possible for (my son) and in the beginning not telling anyone what was going on, thinking I could find a way to solve the unsolvable, left me in a complete state of confusion and turmoil.
The attack with the hammer took place in August 2014 when the man came to the home of the woman's mother, telling them he had a present for his son. It was then that he took a hammer from a bag and proceeded to attack them both before neighbours intervened.
"I remember trying to pull him away from my mam and seeing blood all down her face," the woman said of that attack.
"My memory of being repeatedly hit on the ground with people all around me still leaves me with a feeling of terror."
#Open journalism No news is bad news Support The Journal

Your contributions will help us continue to deliver the stories that are important to you

Support us now
It was following this assault and during dealings with gardaí that she first provided details about the rape. She said that it was difficult for her to accept that the rape had happened:
Deciding to make the statement on the rape was so difficult because it meant admitting to myself what had happened. It took me 5 months to report it to the guards and I couldn't have done it on my own. Knowing that I was safe as he was in custody, the support of the Dublin Rape Crisis Centre and critically because of the support provided by the investigating guards since the assault of the 7 August, my trust and confidence in how it would be dealt with and in the criminal process had grown.
"Yet still I found the word rape so hard to use in relation to me."
The man is due to be sentenced next week.
- With reporting by Conor Gallagher
- Comments have been disabled to protect the identity of the victim