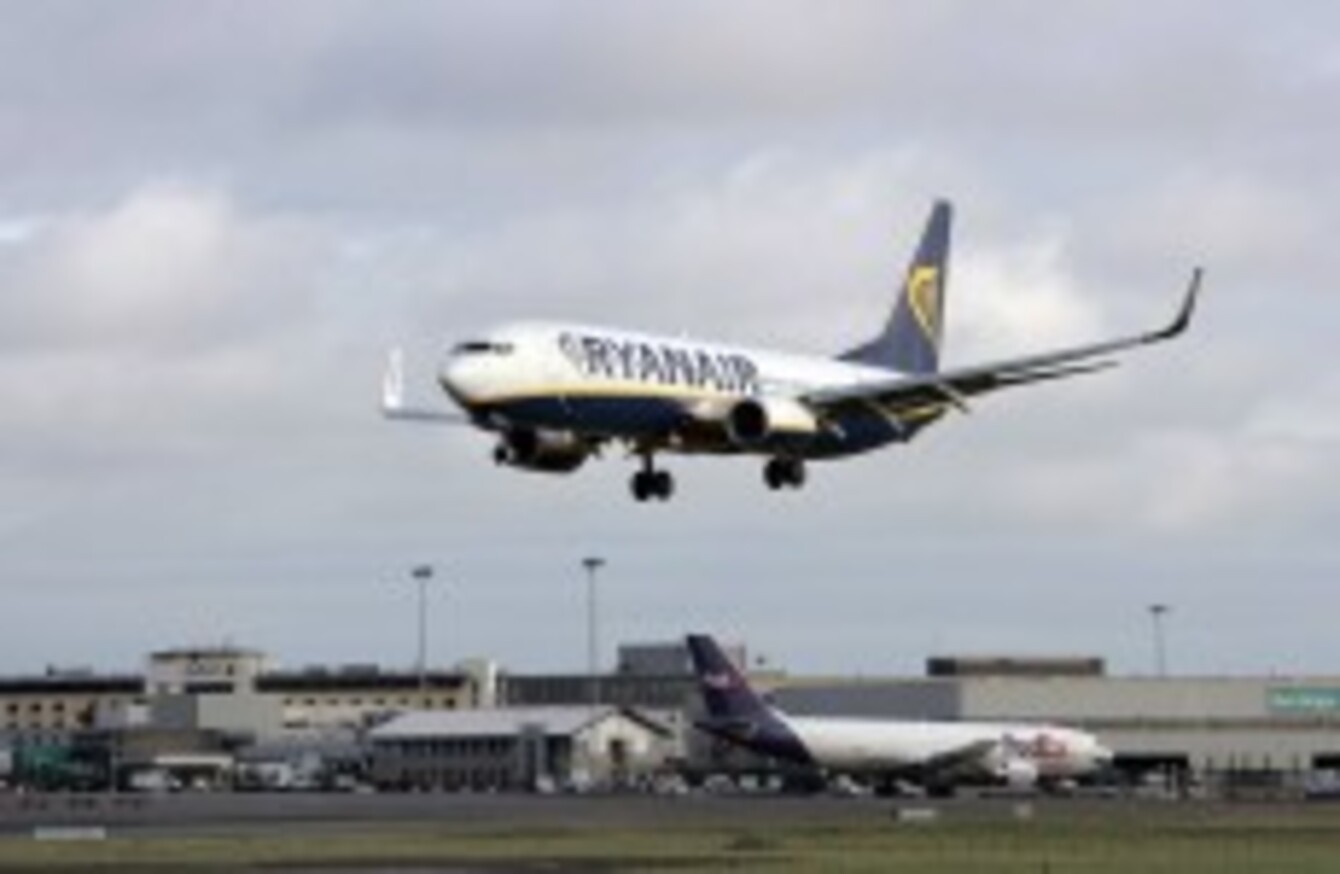 Image: Mark Stedman/Photocall Ireland
Image: Mark Stedman/Photocall Ireland
THE IRISH AVIATION Authority (IAA) has said that it is "disappointed" with the Channel 4 Dispatches programme that aired last night, which revealed the safety concerns of some Ryanair pilots.
Details of three flights which issued Mayday fuel alerts in one incident were given in the programme last night. The planes had been diverted from Madrid to Valencia but had all entered into their reserve fuel tanks and had less than half an hour of flying left.
In a statement today, the IAA said that it was disappointed that "once again Channel 4 Dispatches has decided to engage in a misguided attack on the regulation of a low cost carrier, based upon false and misleading information".
The IAA said this information "may undermine the travelling public's confidence in civil air transport in Europe, which, because of the intensive regulatory regime, remains the safest mode of mass transport".
Commenting on Ryanair's fuel policy, the IAA added that it was regularly reviewed and that it has "no concerns" that any undue upload restrictions "implied of otherwise" exist. It added that the fact that all three of the aircraft mentioned in this incident landed safely "shows that the system worked in full".
Safety
The programme last night also gave details of a survey commissioned by The Ryanair Pilot Group, which found that more than eight out of ten pilots in the airline believe it does not have an "open and transparent safety culture". In addition, just over two thirds of those surveyed said they didn't feel comfortable raising safety-related issues through the company's own internal systems.
The authority said it conducts a "comprehensive" oversight and surveillance programme of all Irish airlines and that Ryanair fully complies with all European and international regulations in all of its operations.
The IAA does not rely on surveys carried out by either airlines or Pilots Groups'. Instead we operate the system mandated by the European Union (EASA)
Over 7,350 reports were received by the IAA from aviation professionals and the statement said that it responded to personal letters and reports from Ryanair pilots as well as having several meetings and face-to-face interviews with them.
"The fact that the outcome of an investigation or analysis does not concur with the views of the persons concerned does not alter the fact that they were investigated in full," it said.
Speaking to Newstalk earlier today, Ryanair Chief Executive Michael O'Leary said that despite the incident with the three flights, the airline has not changed its policy and added that pilots are the ones who choose the fuel load on the planes they fly.