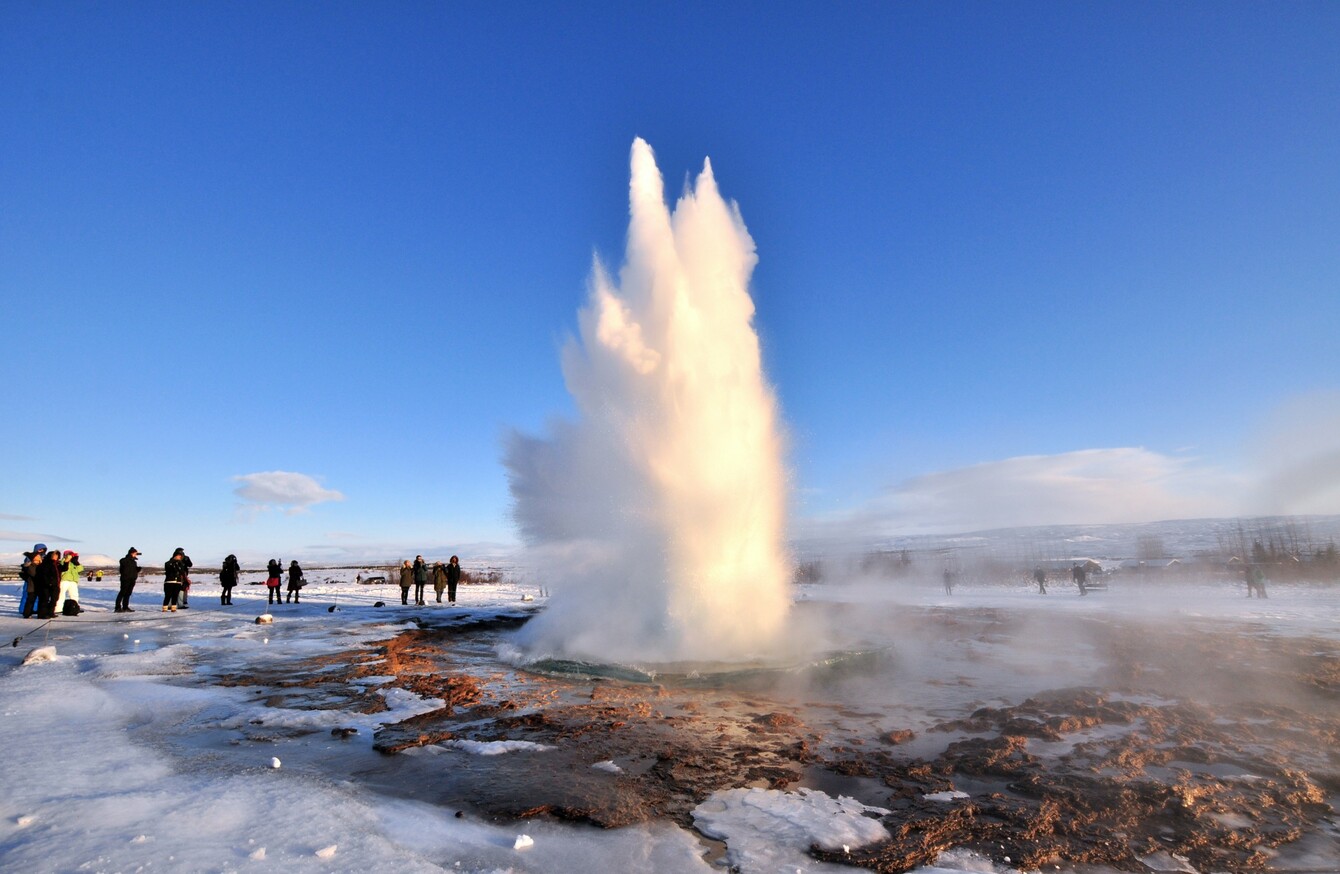 Rising from the underground: a geyser in Iceland.
Image: Shutterstock
Rising from the underground: a geyser in Iceland.
Image: Shutterstock
THE VIKINGS WERE once the scourge of the North Atlantic, and their descendants are in line to vote the Pirate Party into government in Iceland later this year.
Earlier this year, Iceland's ruling coalition and opposition agreed to hold early elections caused by the Panama Papers scandal, and the Pirate Party is one beneficiary.
Their platform includes direct democracy, 35-hour working weeks, drug decriminalisation, a new national constitution – and asylum for US whistleblower Edward Snowden.
The Pirates are expected to field candidates in each constituency and until recently had been leading national opinion polls in the tiny nation of 232,000 people, which lies around 800 miles from the coast of Ireland.
The most recent Gallup poll, from 29 July, puts the Pirate Party in second place on 25.3%, with the more conservative-minded Independence in first with 26.2%.
A poll of polls for the online news outlet Kjarninn in late June had the Pirates comfortably the country's largest party on 28.3%, four points clear of Independence.
The Pirate Party has also persuaded Pokémon Go to turn Icelandic polling stations into Pokéstops for the election, which is expected to take place on 29 October.
"It's gradually dawning on us, what's happening," Birgitta Jónsdóttir, leader of the Pirates' parliamentary group, told The Guardian.
It's strange and very exciting. But we are well prepared now. This is about change driven not by fear but by courage and hope. We are popular, not populist.
"I look at us and I think, we are equipped to do this," Jónsdóttir added.
Actually, the fact we haven't done it before and that we won't have any old-school people telling us how, means we'll do it more carefully. We will be doing things very differently.
Iceland's former prime minister Sigmundur David Gunnlaugsson resigned in April after the Panama papers showed he had stored millions of pounds of family money offshore.
Iceland's Pirates were founded four years ago by a group of activists and hackers as part of an international anti-copyright movement.
They won 5% of the vote in the 2013 elections, winning three out of 60 seats in the Althingi parliament, but have become less of a protest party.
Now, the Pirates are predicted to return between 18 and 20 MPs to the Althingi after the election, putting them in a strong position to form Iceland's next government.