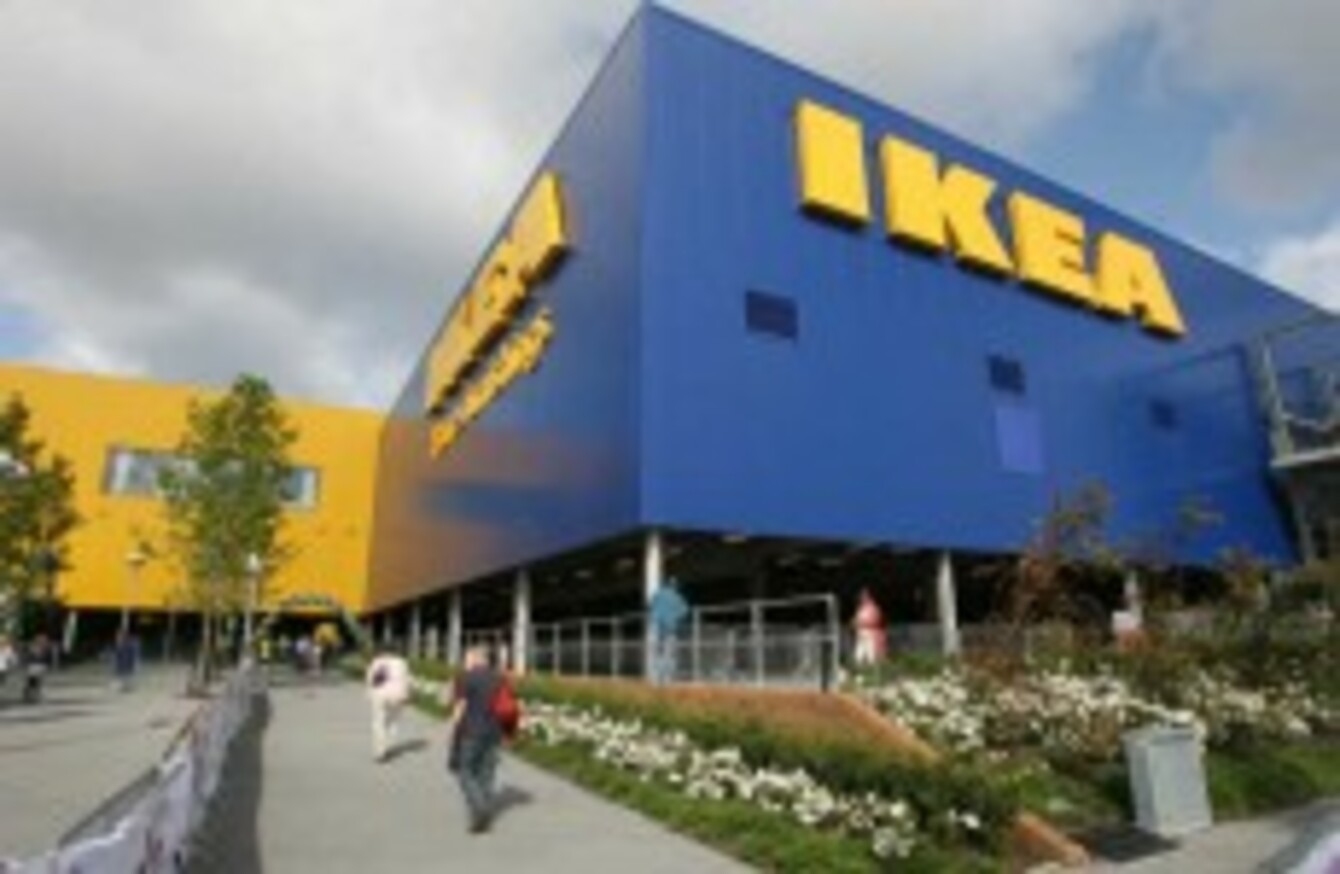 The Ikea in Dublin's Ballymun
Image: James Horan/RollingNews.ie
The Ikea in Dublin's Ballymun
Image: James Horan/RollingNews.ie
WITH THE AMOUNT of floor space available for your money shrinking all the time, Ikea have come up with a solution.
Moveable walls are by no means a new innovation, but the Swedish furniture manufacturer aims to roll an affordable version out on a much bigger scale.
This could potentially see a great deal of space created in much smaller homes.
The Wall Street Journal reported that test runs on the use of the walls have been taking place in the town of Malmo in the south of Sweden.
An apartment had been refurnished by the company and families invited to stay in it for around two weeks to see how their living patterns adapted to the space.
The development has been taking place over the past two years.
Speaking about the experiment, Robin Williams, a single father who stayed at the test apartment with his three children, said that despite being smaller, it felt bigger than his other apartment.
In the test apartment a wall was able to be moved in the living room to create a bedroom space.
Ikea has said that its aim with the moveable walls is for them to meet safety regulations, while at the same time being affordable for middle-class families.
Once further development has taken place on the product, it is hoped that the feature will be adaptable for every room in a person's home.
As part of their design, the walls feature moveable electronic sockets.
It has been estimated by Ikea's head of research Mikael Ydholm that moveable walls will not be widely available for another three years.