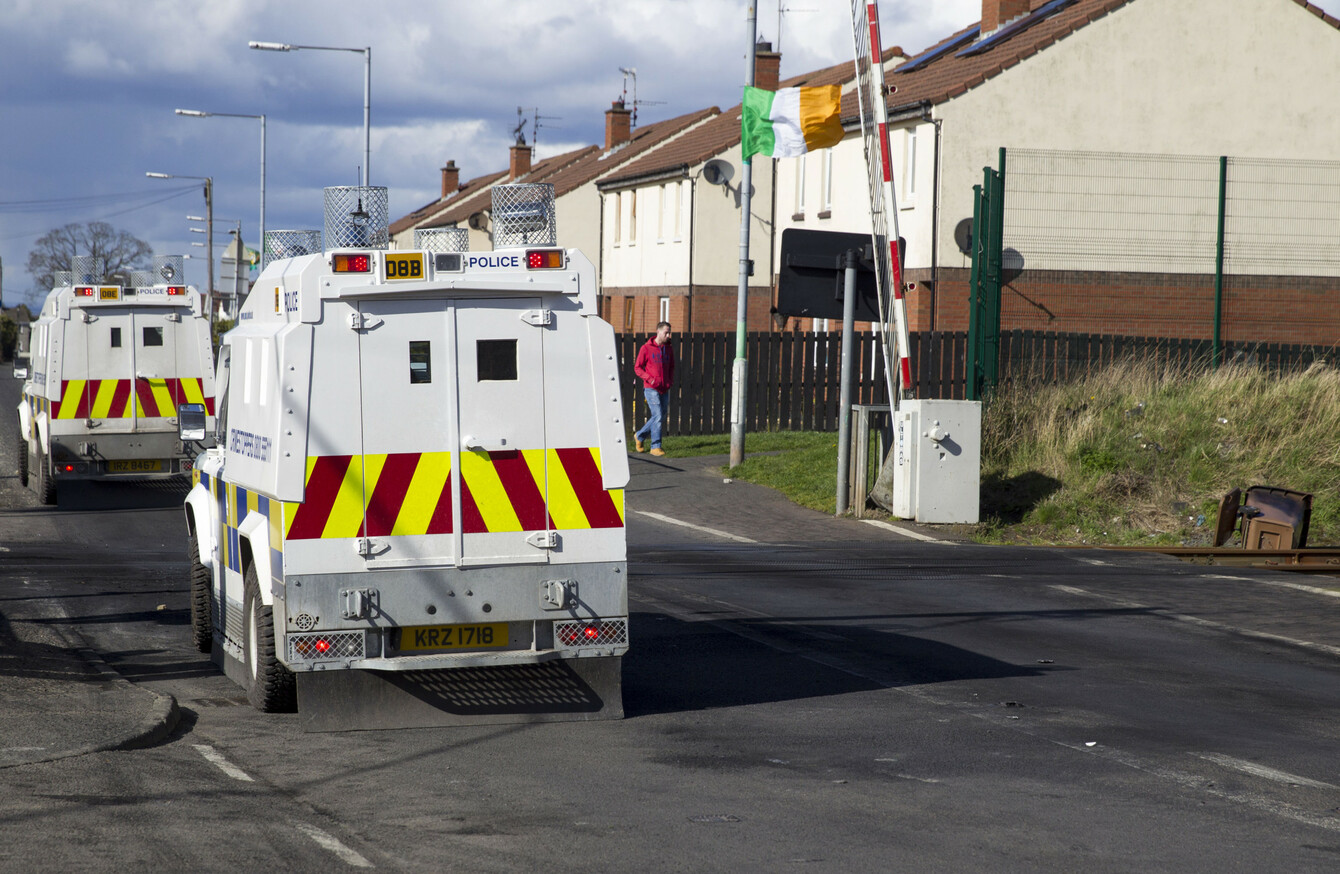 (File Photo) Lurcan, Northern Ireland
Image: PA Archive/PA Images
(File Photo) Lurcan, Northern Ireland
Image: PA Archive/PA Images
POLICE IN NORTHERN IRELAND have charged five men with taking part in an unauthorised parade.
Eight masked men, with ages ranging from 30-48, were dressed in paramilitary-style uniforms.
They were arrested for taking part in the march on Levin Road shortly after 1pm yesterday.
One man, aged 28, has been charged with three counts of assault on police, taking part in an un-notified public procession and wearing clothing or having articles as a member/supporter of proscribed organisation.
Six men are due to appear at Lisburn Magistrates Court on Monday, 2 April.
Another man, aged 44, has been charged with two counts of obstructing police and assault of police. He is due to appear at Craigavon Magistrates' Court on 27 April.
Meanwhile, the organisers of a scheduled Easter parade in Derry tomorrow believe the PSNI will try to stop it going ahead following the clashes with police in Lurgan.
Organisers have vowed to proceed with the event as planned, reports the The Derry Journal.
Comments have been closed due to ongoing court proceedings