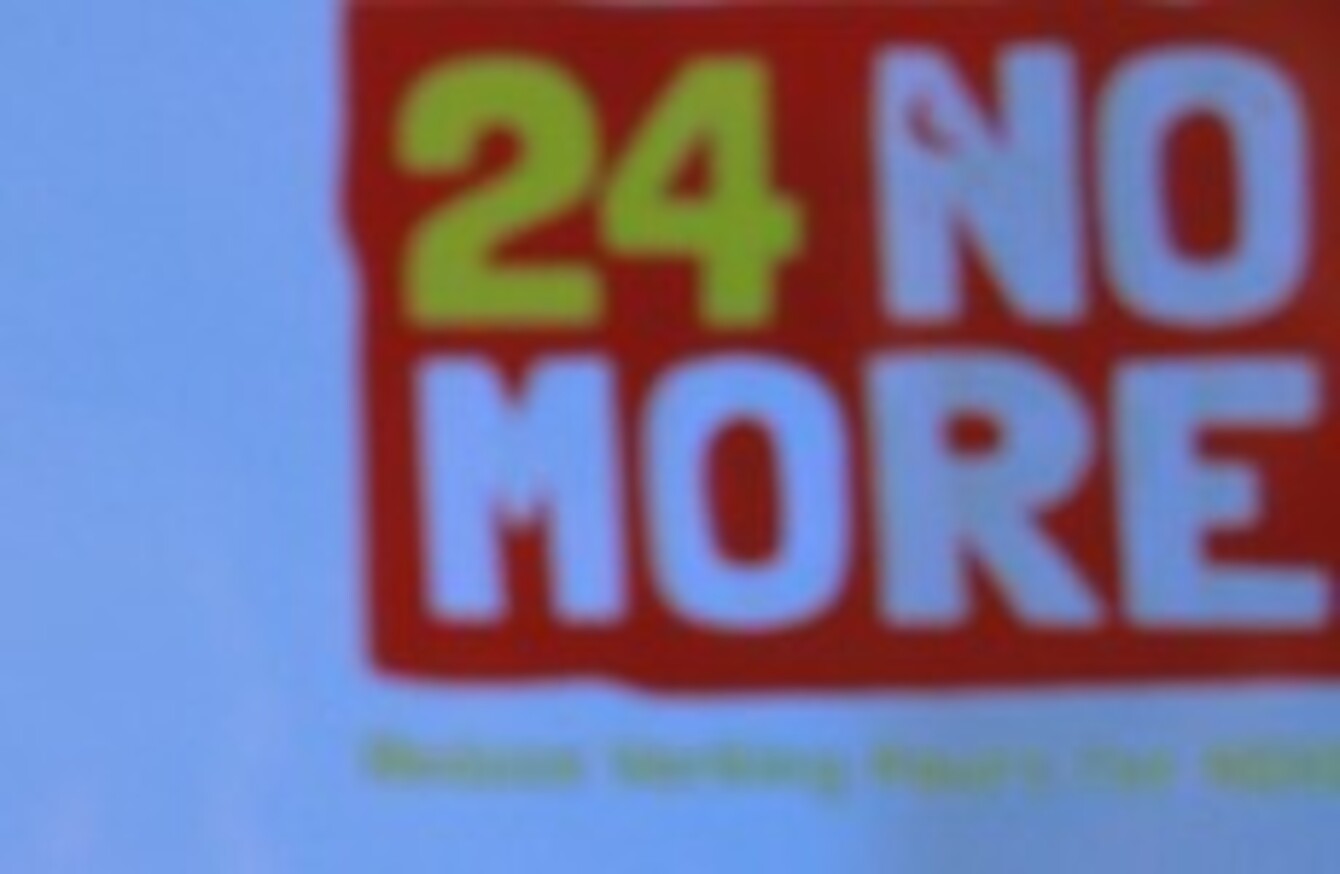 Chair of the 24 No More Campaign, Dr John Donnellan.
Image: Sam Boal/Photocall Ireland
Chair of the 24 No More Campaign, Dr John Donnellan.
Image: Sam Boal/Photocall Ireland
THE DOCTORS' UNION representing junior doctors said it will meet tomorrow to consider a series of proposals negotiated between the union and the HSE on the working hours of NCHDs.
The Irish Medical Organisation (IMO) is demanding an end to shifts for NCHDs running in excess of 24 hours. They also want the HSE to bring in a plan aimed at achieving compliance with an EU directive on working hours.
Strike suspension
Following negotiations between the two sides, the IMO agreed to a one week suspension of industrial action, which was scheduled to take place on Wednesday.
The IMO has said that the strike threat remains on the table.
In a statement today, the IMO said it was now up to the NCHD Committee to consider the next steps in this dispute.
A spokesman today said that the IMO would not have agreed to the Labour Relations Court request to suspend the day of action if the proposals that were negotiated were not significant.
Next steps
"Ultimately the NCHD Committee will decide on the next steps but we believe that the proposals we have negotiated are significant and go a considerable way to addressing our deep concerns on the working hours issue and on other important issues for our NCHD members," said the spokesperson.
The spokesman said he welcomed what he described as a "belated engagement" on the part of the HSE to acknowledge the problems of NCHD members and their own failures on this issue over many years.
He added:
Clearly the HSE is finally accepting that they have to move on this issue and therefore we have an obligation to give the negotiated proposals real and serious consideration.  The committee will do that tomorrow.