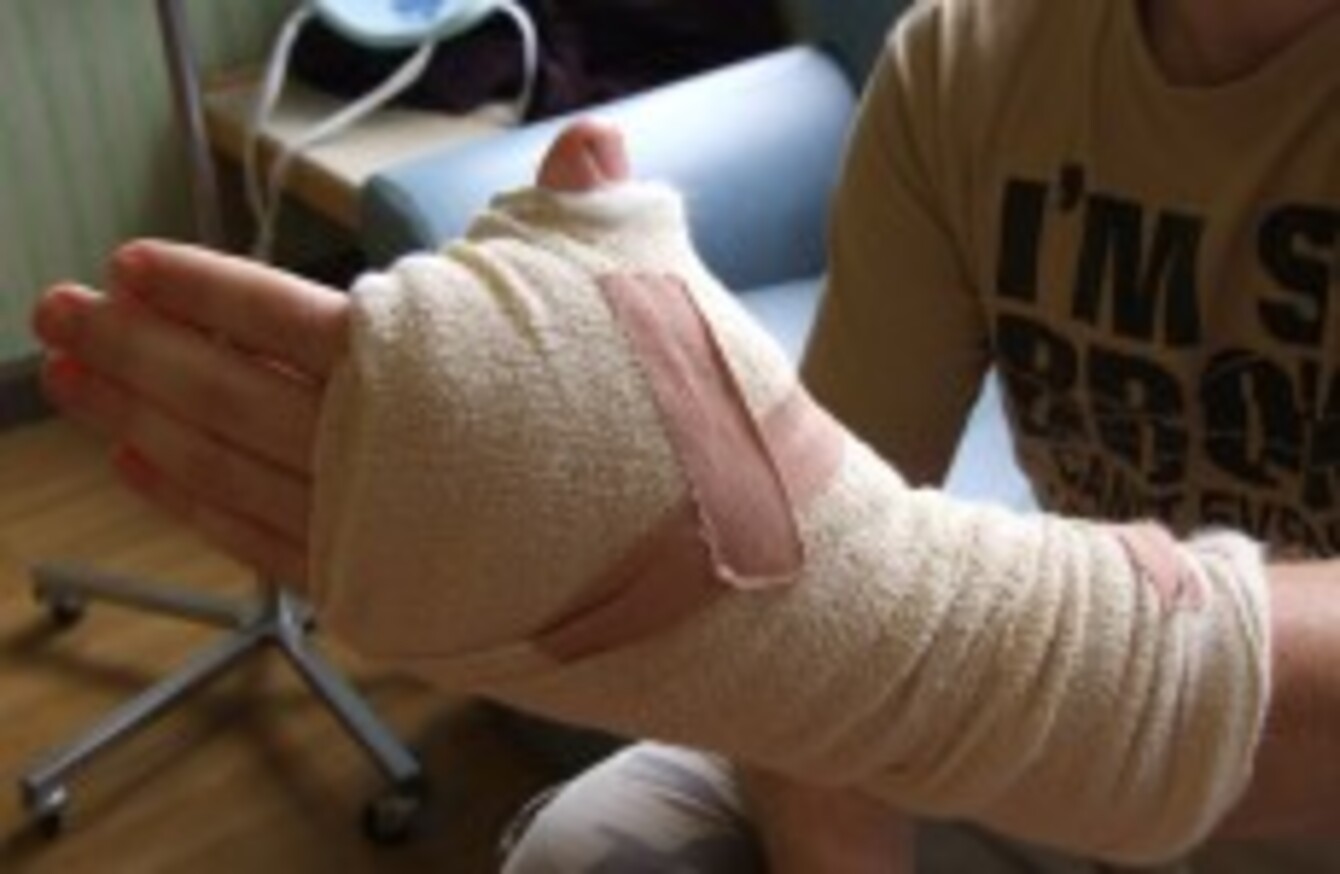 James's new 'thumb' in action
Image: North Bristol NHS Trust
James's new 'thumb' in action
Image: North Bristol NHS Trust
AFTER JAMES BYRNE accidentally cut off his left thumb while sawing wood, doctors came up with a novel solution.
Attempts to re-attach the missing digit had failed in the wake of the accident last December, leaving paver James, 29, unable to grip objects. So plastic surgeon Umraz Khan at Frenchay Hospital in Bristol decided to try something altogether more inventive – amputating James's big toe and attaching it to his hand. James said:
Mr Khan said to me 'You will have a thumb even if I have to take your toe. I thought he was joking, but he was serious and nine months later here it is. The aesthetics of it don't bother me, I am just happy that it works.
Removing the big toe seriously affects balance, but doctors decided that the thumb was more important. "The loss of the great toe is not as disabling as losing a thumb so the loss far outweighs the gain," Mr Khan said.
A week after the surgery, James is walking and has movement in his new thumb. Here's how it looks:
Thumbs up: James Byrne's new digit

Thumbs up: James Byrne's new digit

The X-ray showing James Byrne's injury

Thumbs up: James Byrne's new digit

From here...

Thumbs up: James Byrne's new digit

...to here!

Thumbs up: James Byrne's new digit

Thumbs up: James Byrne's new digit
All photos: North Bristol NHS Trust