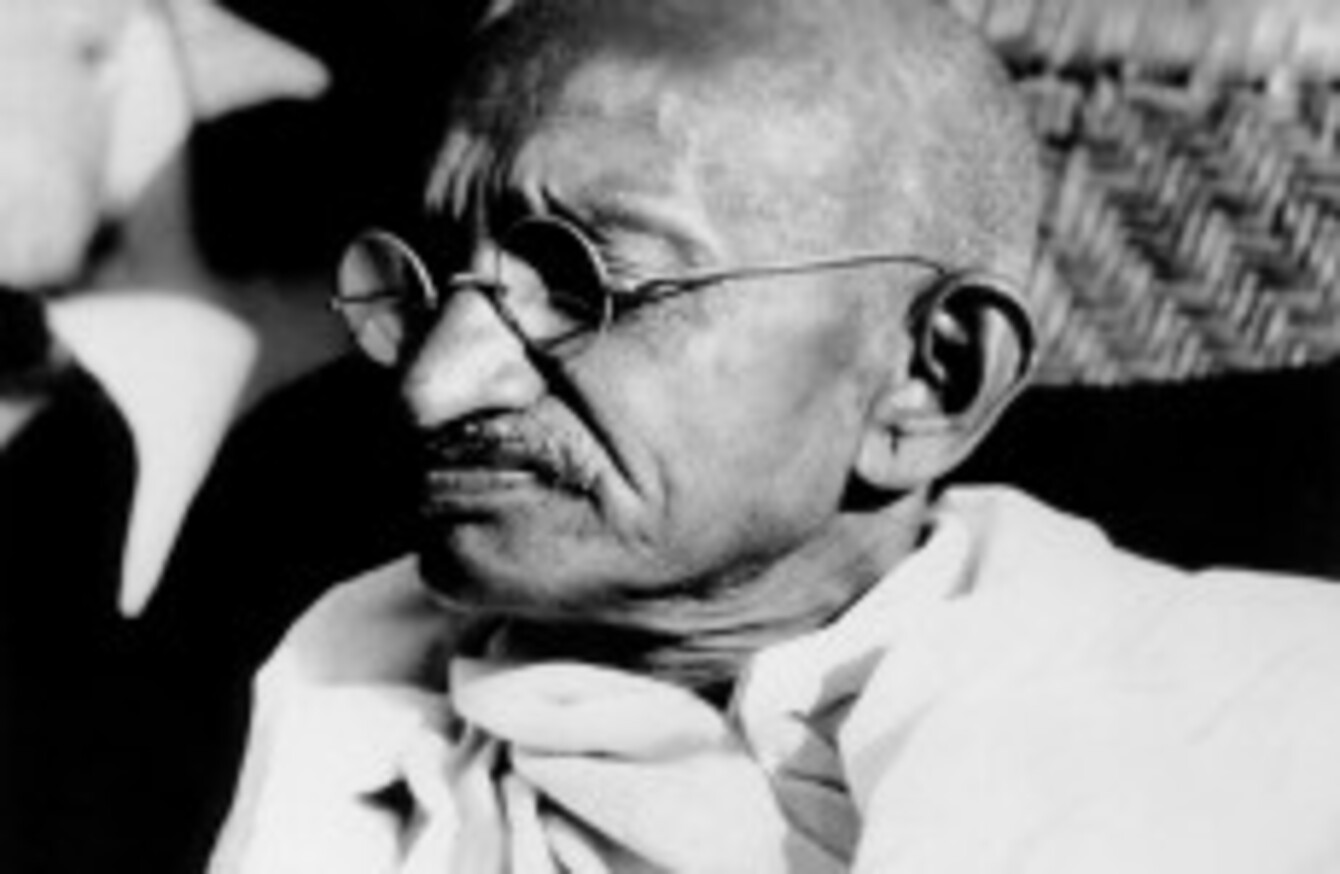 Image: AP
Image: AP
INDIA'S GOVERNMENT IS considering introducing a new law banning any comments which portray its founding leader Mahatma Gandhi in an unfavourable light, after outlawing a new book which claims the leader may have been bisexual.
The controversial book, which claims that Gandhi left his wife in order to travel to South Africa to be with a new partner – a gay bodybuilder – has caused major consternation in India, with the public divided over how to treat it.
The book, 'Great Soul: Mahatma Gandhi and His Struggle', by Joseph Lelyveld, was deemed to have "indulged in the most reprehensible act by hurting the sentiments of millions of people."
While many in the still heavily conservative country see the suggestion as a smear on the late Gandhi's character, some – including the leader's own great-grandchildren – believe banning the book is an inherently "un-Ghandian" approach.
"I wouldn't put it past any American writer to not be able to understand relationships without adding a sexual connotation," great-grandson Tushar Gandhi told India's Mail Today. "These western writers have a morbid fascination for Gandhi's sexuality."
The author insists that the claims are being blown out of proportion, however, who believes the suggestion of Gandhi's homosexuality (or at least his bisexuality) came from a Wall Street Journal reviewer's interpretation of the book.
The debate over Gandhi's sexuality arises from one excerpt from a letter written between Gandhi and the German man, Hermann Kallenbach, which read:
How completely thou have taken possession of my body. This is slavery with a vengeance… [I promise not to] look lustfully upon any woman… [and pledge you] such love as…the world has not yet seen.
Gay sex was only decriminalised in India following a High Court ruling in 2009, though the legislation banning such actions remains in place. Reuters clarifies that homosexual relationships are still largely seen as a taboo in India.
Some Indians have also been upset by the book's suggestion that Gandhi secretly suffered from haemorrhoids.