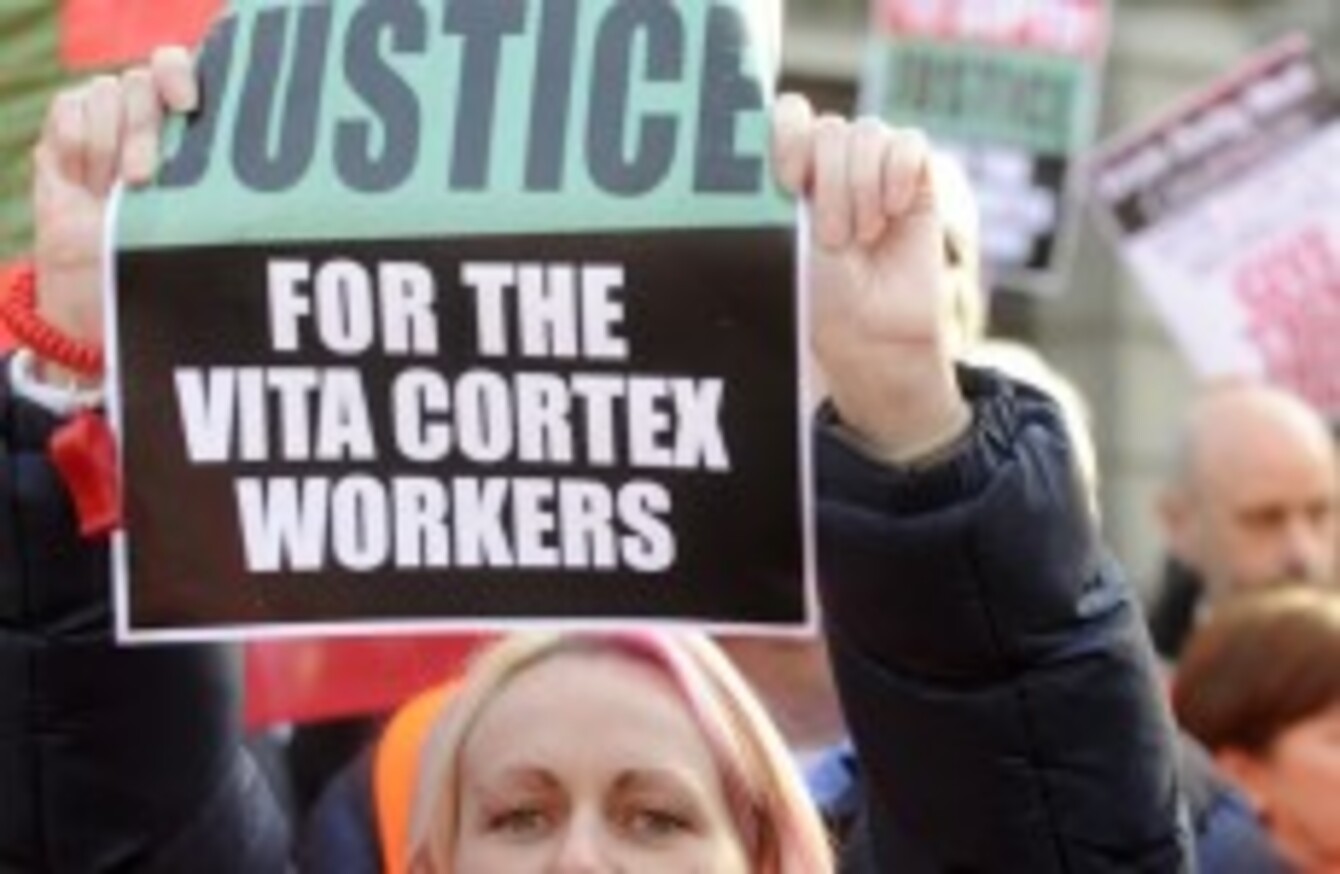 Image: Laura Hutton/Photocall Ireland
Image: Laura Hutton/Photocall Ireland
THE DIRECTOR OF Corporate Enforcement has been asked to investigate the accounts of Vita Cortex.
Labour TD Ciarán Lynch has written to Paul Appleby about the company which is refusing to pay redundancy to its Cork workers. Lynch said that "the time has come" to examine the accounts of the firm.
"As Director of Corporate Enforcement Paul Appleby has the authority to encourage companies to comply with the Companies Acts and enforce it when necessary. Given the serious concerns which have been raised about Vita Cortex (Ind), I believe the time has come for the director to step in," said the Cork South Central TD.
Thirty-two workers who lost their jobs have been staging a sit-in at the company in Cork since 16 December when management closed the plant and said it could not pay statutory redundancy.
In the letter, Lynch raised concerns about the financial situation of the company.
"Having publicly declared an inability to pay redundancies owned to the workers in Vita Cortex (Ind) Limited, the company has by its own admission admitted insolvency," said Lynch.
"As such any further trading carried on by this company is reckless".
No resolution after Vita Cortex workers meet with management >