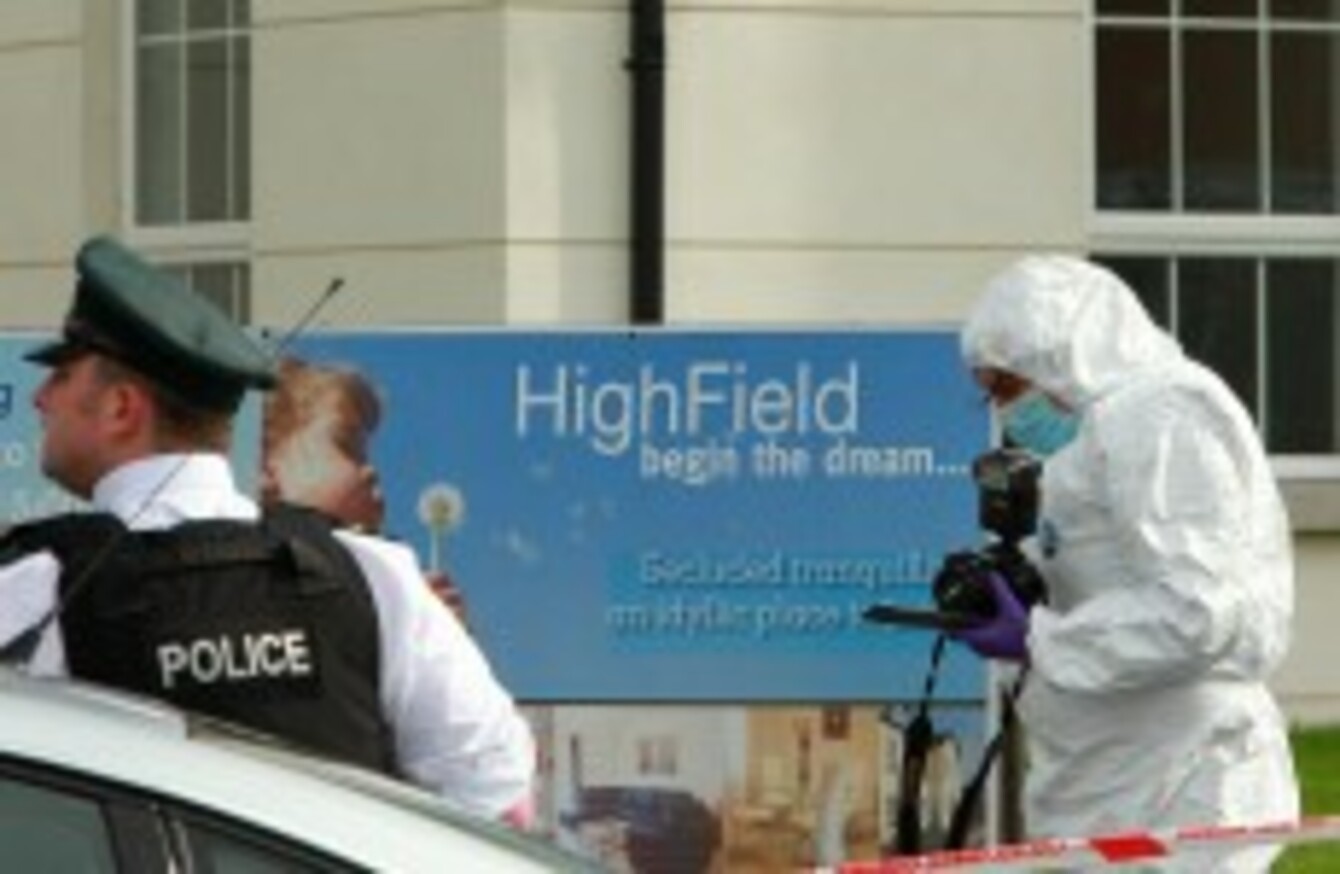 The scene of the car-bomb in Omagh on Saturday.
Image: Julien Behal/PA Wire/Press Association Images
The scene of the car-bomb in Omagh on Saturday.
Image: Julien Behal/PA Wire/Press Association Images
THE INVESTIGATION INTO the car bombing which killed a Catholic PSNI officer continues today as his mother urged other Catholics not to be deterred from joining the police.
Ronan Kerr, 25, was killed by a booby-trap bomb which exploded under his car in Highfield Close in Omagh, Co Tyrone on Saturday.
No group has yet claimed responsibility for the attack but it has been linked to the dissident republican group the Real IRA, also known as Óglaigh na hÉireann.
British and Irish security and intelligence sources are increasingly concerned by the technical capacity of such groups, according to the Irish Times today.
No arrests have been made so far but there have been searches in the Strathroy and Shergrim areas of Omagh, a short distance from the murder scene.
Police are investigating whether the bomb was made using the explosive substance Semtex, supplied by the regime of Colonel Gaddafi in Libya.
A police source told The Daily Telegraph that if the Semtex was used it could only have come from Libya, prompting new questions about the role of Libya's foreign minister Moussa Koussa who defected to Britain last week.
He has been previously been linked with supplying explosives to the IRA.
Nuala Kerr, the mother of the police officer said that all Catholic members of the Police Service of Northern Ireland should not be deterred by the killing, saying: "We all need to stand up and be counted and to strive for equality," according to RTÉ.
The attack has been widely condemned with statements expected in the Dáil tomorrow after a request by Sinn Féin whose president Gerry Adams condemned the attack.
PSNI Chief Constable Matt Baggott will meet with Northern Ireland's political leaders in Belfast later to update them on the inquiry, according to the BBC.
The Press Association reports that security will now be even tighter ahead of the visit of Queen to Dublin next month.
Kerr joined the police in May 2010 and had been working in the community since December.
He is the second PSNI officer to be killed since the organisation was formed out of the Royal Ulster Constabulary in 2001.