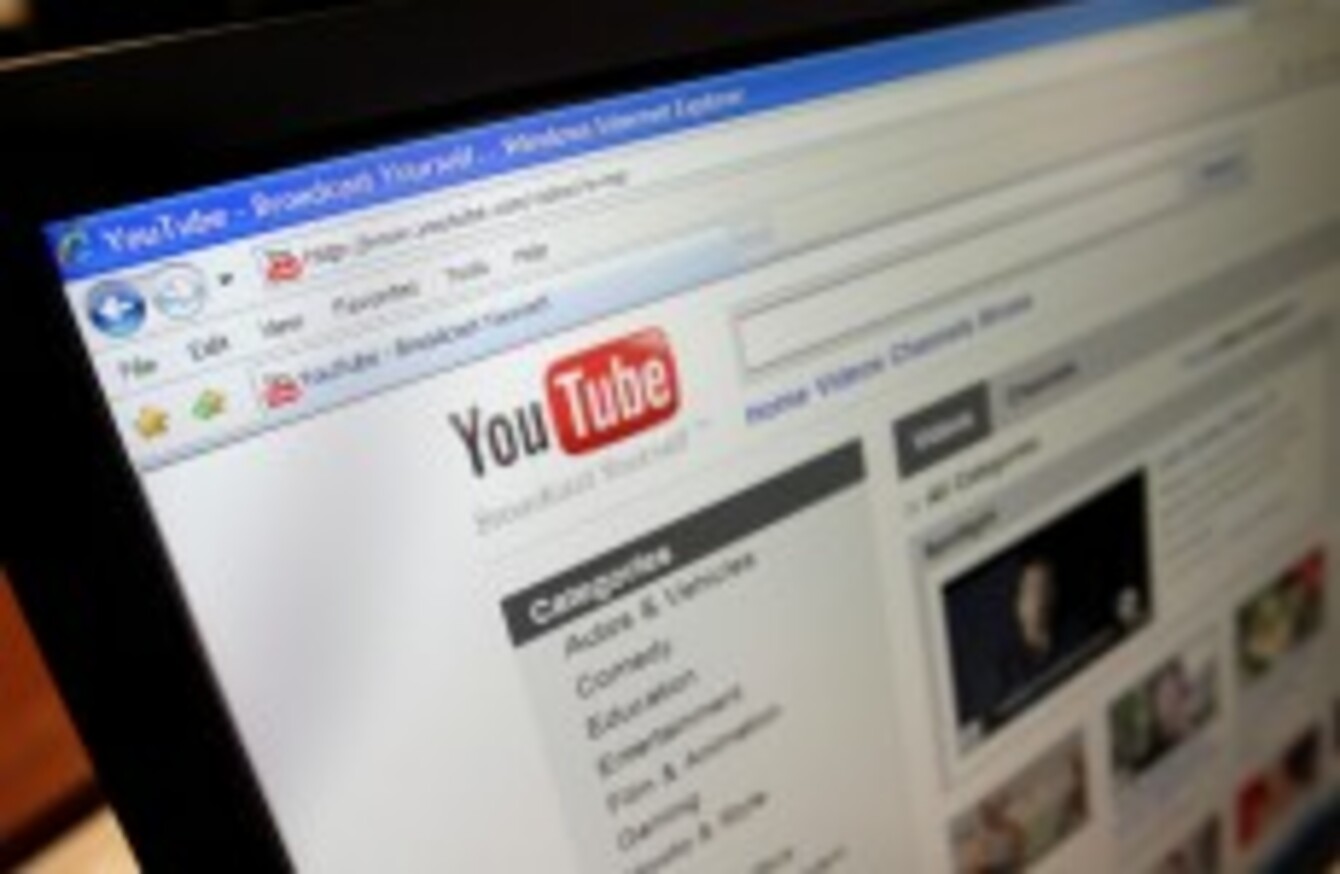 Image: Richard Vogel/AP/Press Association Images
Image: Richard Vogel/AP/Press Association Images
NEW LAWS DESIGNED to allow copyright holders such as record companies to protect their content online have generated a storm of controversy in recent days.
The proposed legal amendment, whose final wording has not been released, has raised fears that courts could be given the right to block access to websites and ISPs hosting copyright-infringing material. Writing on TheJournal.ie, copyright lawyer TJ McIntyre suggested this could include "most online services".
However, Minister of State Seán Sherlock has said the Government has "no intention" of restricting the the freedom of Irish internet users.
So TheJournal.ie has brought together key people on both sides of the debate, plus a legal expert, to give their perspectives on the legislation. We spoke to:
Dick Doyle, director general of the Irish Recorded Music Association
Michele Neylon, managing director of internet hosting firm Blacknight Solutions
Willie Kavanagh, chief executive of EMI Music Ireland
Paul Quigley, co-founder of Newswhip.com
Finally we spoke to William Earley, intellectual property specialist at law firm McCann FitzGerald, for a legal perspective on the whole issue. Here's what they all had to say:
Is there a need for new legislation to protect copyright holders online?
Dick Doyle: There's no doubt. The High Court decided* that there was, because the Irish government failed to implement the European copyright directive properly into Irish law. Justice Charleton pointed out that the law failed to give copyright owners the right to take injunctive relief against infringements on their copyright.
Michele Neylon: Yes and no. While it is correct to say there is legislation at an EU level, and Ireland has to enact it, that's not the complete picture. You cannot just go writing legislation for copyright holders alone. I'm not for a moment stating that copyright holders do not have rights and entitlements. But these companies aren't willing to engage constructively with industry. They're not interested in allowing balance.
Willie Kavanagh: There is a need for new measures to protect online copyright. Without the change in wording, it leaves the copyright owners almost like a toothless dog. The Irish music business has dropped from €146million five years ago, to under €70 million in 2011. Good copyright protection would mean that an ISP would have to take responsibility, when proof is brought to their attention that their systems are being used to steal copyright material.
Paul Quigley: The music industry is claiming there is this need. They're convinced that the decline in sales in simply because of piracy, rather than people stopping buying CDs because they are consuming music in other ways – streaming and so on. But for the actual musicians, I don't think the internet is a threat.
Does the draft legislation that we've seen answer this need?
Dick Doyle: Yes it does.
Michele Neylon: It might answer somebody's need. It doesn't answer our need.
Willie Kavanagh: That particular wording does answer our concerns. We were very positive about it.
Paul Quigley: I think it's extremely dangerous and broad language, and the reason why the Stop SOPA protest has got such legs is that people recognise that.
Do you have any concerns about the consequences of the proposed legislation?
Dick Doyle: No, we don't. They're obliged to do it under Irish law. Every other country in Europe has proper legislation. I think there's a whole lot of bullshit being thrown around by a number of people. Trying to compare it to [the SOPA] legislation in the US is utter rubbish.
Michele Neylon: If the legislation isn't narrow enough and you don't get the right balance, you're going to have legislation that's working for IRMA and not for anybody else. You could end up with a situation where I'm obliged to choose between remaining in business and going to court to protect my users' right to write stupid blog posts. My company will incur substantial legal fees fighting actions that we are not involved with. It could affect online businesses, because you could end up with a situation where all websites based on user generated content – which is essentially all social media – could be impacted.
Willie Kavanagh: Let me just clear something up. YouTube will never be taken down. YouTube pays for the material it broadcasts. Even when illicit copyright material is broadcast on YouTube, YouTube pays for it.
#Open journalism No news is bad news Support The Journal

Your contributions will help us continue to deliver the stories that are important to you

Support us now
[In response to concerns that the wording gives too much leeway to judges, who might not be sufficiently versed in online commerce] If a judge made a damaging order, you can appeal it. But it's insulting to suggest that a judge in the High Court would listen to a case in an area that they had no awareness of. And cases in the Commercial Court are allocated by Justice Peter Kelly, to judges who have a knowledge of the relevant area.
Paul Quigley: The internet is a place where content, and links to content, are constantly being moved around. But if one copyright holder can apply for an injunction to shut down a website, big or small, then they will do that. The Government is ignoring the huge collateral damages that this can cause. If you make an unfriendly copyright regime in Ireland, I don't think that suits anybody. This can have international implications, and it might frighten people thinking of setting up shop here.
What, if any, changes would you like to see to the draft amendment?
Dick Doyle: We're happy with the draft.
Michele Neylon: Instead of enacting hastily secondary legislation, we should go forward with the full review of copyright legislation in this country. Where all affected parties are given opportunity to voice their concerns. So the rights holders, but also content providers – Facebook, Google, eBay. Companies that have invested huge sums in this country.
Willie Kavanagh: We neither know or can comment on the final wording, which we haven't seen. I'm led to believe that the wording has changed. And the current campaign against Seán Sherlock by 'SOPA Ireland' – which is a total makey-up name because SOPA is a US issue – is disgraceful. I understand that the Department of Justice website was attacked by Anonymous last night. That [Anonymous attack] is to a large degree, kind of a terrorist activity. The man is trying to do his job.
Paul Quigley: Personally I'm just amazed that it's a legislative priority even doing this. I'd imagine there's more important things for a minister in charge of innovation to be focusing on. Putting the legislative energy and political capital into this just seems like a waste to me.
And here's what legal expert William Earley had to say:
There appears to be a lacuna in Irish law, and the principle of it being filled is unexceptionable. Although you can talk about whether doing it without consultation is the right way to do it.
What this does is gives a statutory right to apply for an injunction, which a court may or may not grant. An injunction is always a discretionary remedy – it's up to the court, and one principle that's very important is that the court has to be very wary that it doesn't do a greater injustice by giving the injunction. I'm not saying that with the wrong judge and the wrong set of circumstances, crazy injunctions can't or won't be given – but there is a whole body of material to prevent that happening.
I'm not really advocating one line or the other on this. I just think it'll be useful to have an understanding that whatever this is, it is not SOPA. It is not the attempt of the executive to proactively make a very strong attempt – on behalf of the rights holders generally – to stretch the law to its limits.
* The proposed ministerial order is a response to this High Court judgement, which found that "the legal authority of the court to grant injunctive relief" for copyright holders online is "circumscribed".