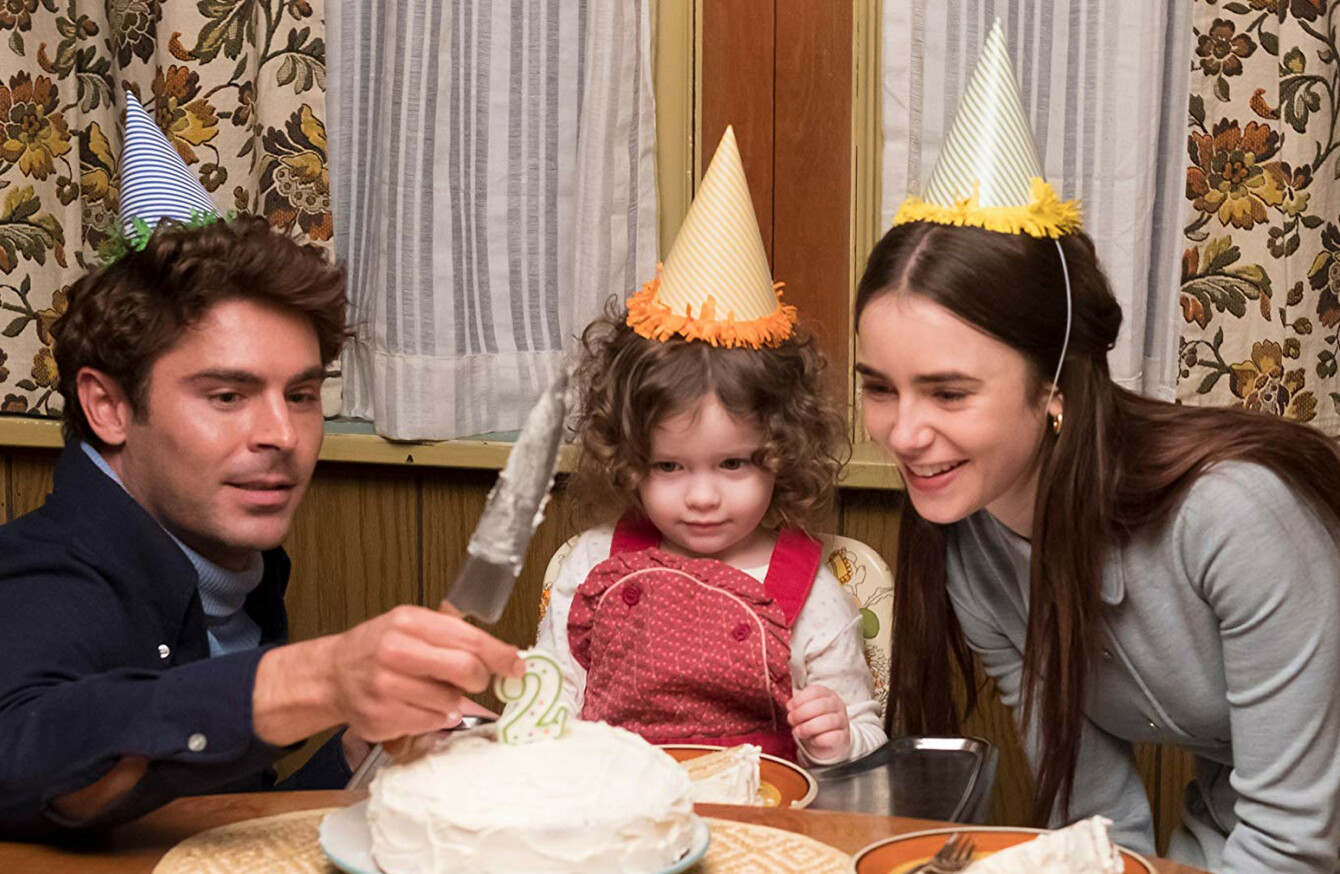 PLANNING ON HEADING to the cinema this weekend?
There are a few new movies out, but which is a must-watch, and are there any you should avoid?
We take a look.
Extremely Wicked, Shockingly Evil and Vile
Source: Movieclips Trailers/YouTube
What we know
This is – of course – based on the true story of the trial of serial killer Ted Bundy. Zac Efron plays the chillingly upbeat Bundy and Lily Collins (in the first of two appearances in Trailer Watch this week) plays his girlfriend Elizabeth Kloepfer. There's been some controversy over whether this film 'glorifies' Bundy – so it's a good opportunity to watch this and see what you think. 
What the critics say
"It's a star vehicle that starts and ends with its star, the film around him struggling to justify its existence. Efron is wicked, the film less so." – The Guardian
- Independent.co.uk
What's it rated?
Tolkien
Source: FoxSearchlight/YouTube
What we know
British actor Nicholas Hoult plays the famous writer JRR Tolkien, in a biopic that charts his growth as an author, his friendship with fellow outcasts in school, and his courtship of his wife Edith Bratt, who he met when he was 16 and she was 19.
What the critics say
-
-
What's it rated?
Vox Lux
Source: ONE Media/YouTube
What we know
This film follows the character Celeste, from her teen years (where she survives a school shooting) on to her music career. Raffey Cassidy plays the young Celeste and Natalie Portman plays the older version – and, a tad confusingly, Cassidy also plays Celeste's teen daughter in the second half of the film. While the first half of the film is quite dark in tone, in the latter sections Portman doesn't always convince on stage. But she does convince as a troubled popstar trying to escape her past. An intriguing film by Brady Corbet that will leave you with plenty to talk about afterwards… 
What the critics say
"Vox Lux is an audacious story about a survivor who becomes a star, and a deeply satisfying, narratively ambitious jolt of a movie." – New York Times
"Director Brady Corbet's second feature is about the burden that both pop music and teenage girls bear in the face of national tragedy, but it feels fundamentally alienated from the human body — we see the brutality of its expectations and pressures, but we don't feel the pain." – Vulture
What's it rated?
Which one would you go see first?

Poll Results:
 Extremely Wicked, Shockingly Evil And Vile (9)