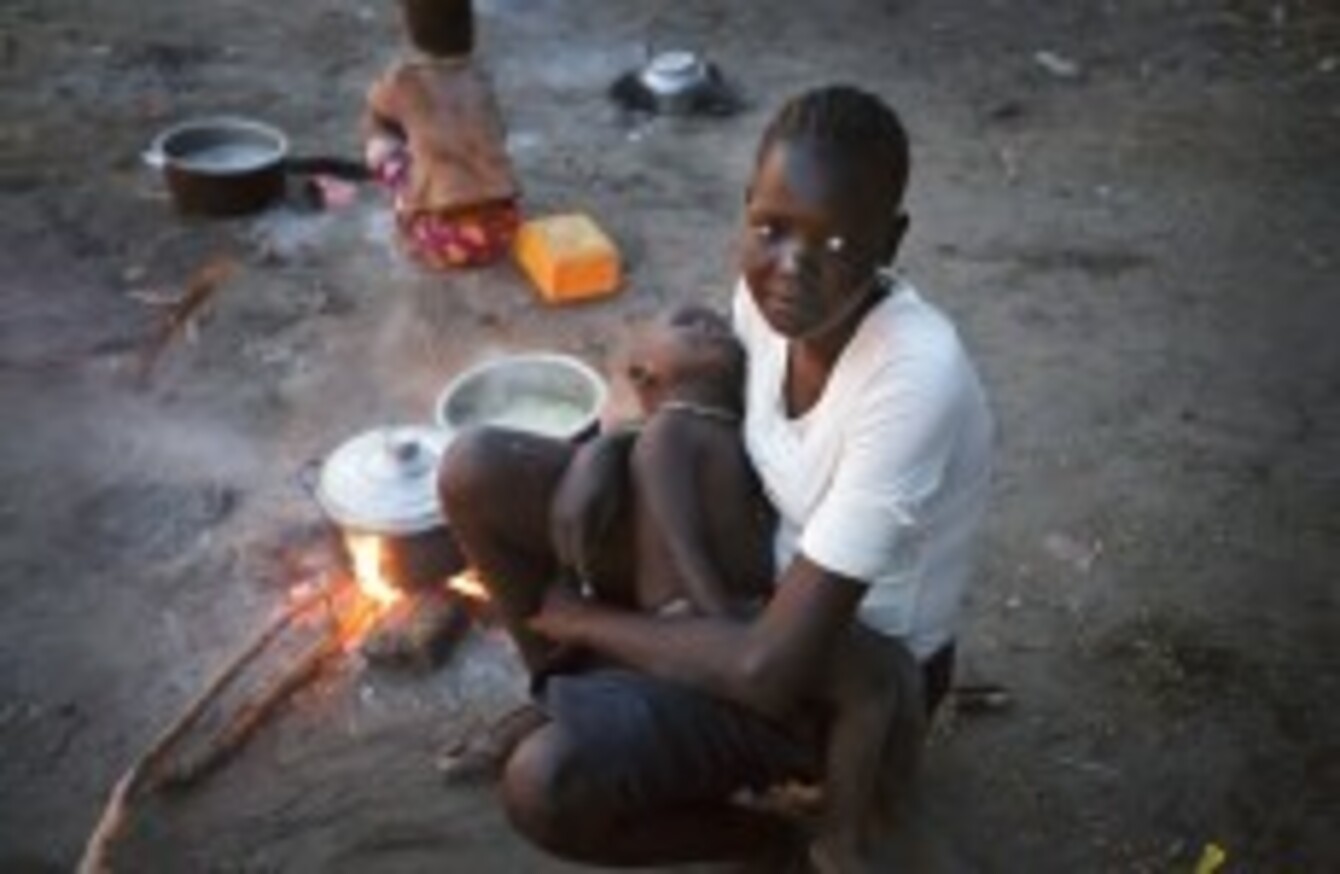 A displaced woman and baby who fled the recent fighting between government and rebel forces
Image: Ben Curtis/AP/Press Association Images
A displaced woman and baby who fled the recent fighting between government and rebel forces
Image: Ben Curtis/AP/Press Association Images
AS VIOLENCE CONTINUES in South Sudan, and thousands of people flee, countries are sending emergency aid there to help those in need.
It was announced today by Minister for Trade and Development Joe Costello TD that Ireland is to provide 40 tonnes of emergency aid to South Sudan to assist the thousands of families affected by the recent violence.
Minister Costello said he is "deeply concerned about the continuing violence in South Sudan and its devastating impact on the civilian population".
180,000 people have fled their homes since violence erupted on 15 December, with 75,000 people sheltering in UN compounds across the country. The essential supplies provided by Ireland will be distributed by our NGO partner Concern, to meet the immediate needs of those affected.
The emergency stocks being sent from Ireland include:
12,220 blankets
5,000 jerry cans
1,900 mosquito nets
1,000 kitchen sets
The Minister added that the escalation of violence "threatens to return South Sudan to its violent past".
He urged South Sudanese political leaders "to fully engage in the ongoing peace talks in Addis Ababa" and immediately cease all hostilities.
I call on all parties to the conflict to respect human rights and to allow access to humanitarian organisations so that they can provide assistance to vulnerable people.
He said that Ireland is continuing to monitor the situation closely and, with its United Nations and European Union partners, stands ready to provide further assistance.