THE TOP RANKS at Ireland's biggest companies are still a male-dominated domain – and one female business leader has warned boardrooms could fall into "group-think" if more women aren't welcomed into the senior roles.
Global executive recruitment agency Egon Zehnder's most recent analysis of European companies found Ireland was lagging behind much of the continent when it came to injecting some diversity into corporate boards.
Only about 1 in 20 of the key decision-making jobs – those at the executive-director level - were filled by women.
While every Irish board looked at had at least one female director, the total share was only 16.3% – below the Europe-wide average of 20.3%.
IBEC policy and corporate affairs director Mary Rose Burke, who previously filled one of the senior roles at Boots Ireland, told TheJournal.ie that getting more women into the best jobs was a "massive societal and cultural issue" for the country.
"It has long been recognised as an issue but it is only in recent years that recognition has translated into recognition that there needs to be change," she said.
"I think perhaps it is the nature of cultural change in Ireland that it can take longer to happen here."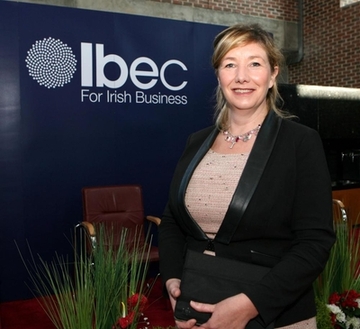 IBEC's Mary Rose Burke Source: IBEC
Female-led companies do better
Research into company performance has shown firms with women on their boards outperform those without, a finding that IBEC, a business lobby group which counts many of the biggest firms in Ireland among its ranks, highlights to members.
Meanwhile, Ireland's corporate gender gap has been slowly closing, with the share of board seats filled by women steadily rising from only 8.1% in 2006.
But the balance remains a long way short of that in other countries. The share of women on boards was 38.9% in Norway this year, while big companies in North America and Australia were also much more likely to have female directors than those in Ireland.
Meanwhile, the report also showed the average age of Irish board members was 61.6, compared to a European average of 58.6.
Burke said the profile of the average company board in Ireland "would be very homogenous" – and that carried its own dangers in making sure companies were run properly.
I think there is a risk to corporate governance when you have that confluence of backgrounds and similarity of experise. There is a risk it can lead to group-think."
But she said it was important companies didn't "just hit a target but miss the point" and they brought about change on their own because they recognised the benefits of getting a diverse range of opinions.
The picture outside Europe
On the whole, European boards had more female directors than those overseas, excluding the US and Australia, especially when compared to companies in Asia, South America and the Middle East.
Boeing and Mitsubishi head honchos at a get-together earlier this year Source: Eugene Hoshiko/AP/Press Association Images
In Russia only 5.6% of the top jobs were filled by women, while in Japan the figure was 3.3%.
The worldwide gender-diversity results were heavily skewed depending on the industry with companies in sectors like renewable energy, retail and food production all much more likely to have female directors.
The lowest proportions came in firms working in metals, mining or automotive industries.
Big Irish firms' gender-diversity scorecard
1. CRH
Industry: Building materials
Annual turnover: €18 billion
Female directors: 2 out of 12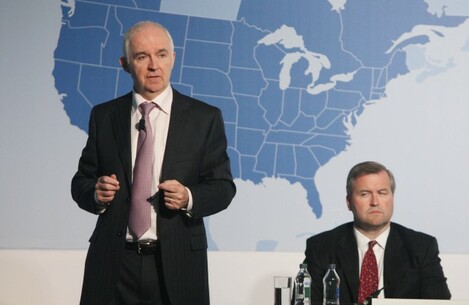 Former CRH CEO Myles Lee (left) and Albert Manifold, who replaced him in the top job this year Source: Niall Carson/PA Archive/Press Association Images
2. DCC
Industry: Energy, technology, health, food and drinks
Annual turnover: €13 billion
Female directors: 3 out of 9
3. Covidien
Industry: Medical devices
Annual turnover: €8.8 billion
Female directors: 1 out of 9
4. Smurfit Kappa
Industry: Packaging
Annual turnover: €8 billion
Female directors: 2 out of 14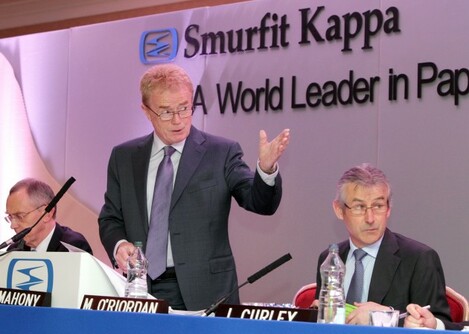 (L to R) Smurfit Kappa CEO Gary McGann, chairman Liam O'Mahony and secretary Michael O'Riordan Source: Mark Stedman/Photocall Ireland
5. Paddy Power
Industry: Gambling
Annual turnover: €6.2 billion
Female directors: 1 out of 11
6. Kerry Group
Industry: Food
Annual turnover: €5.8 billion
Female directors: 1 out of 14