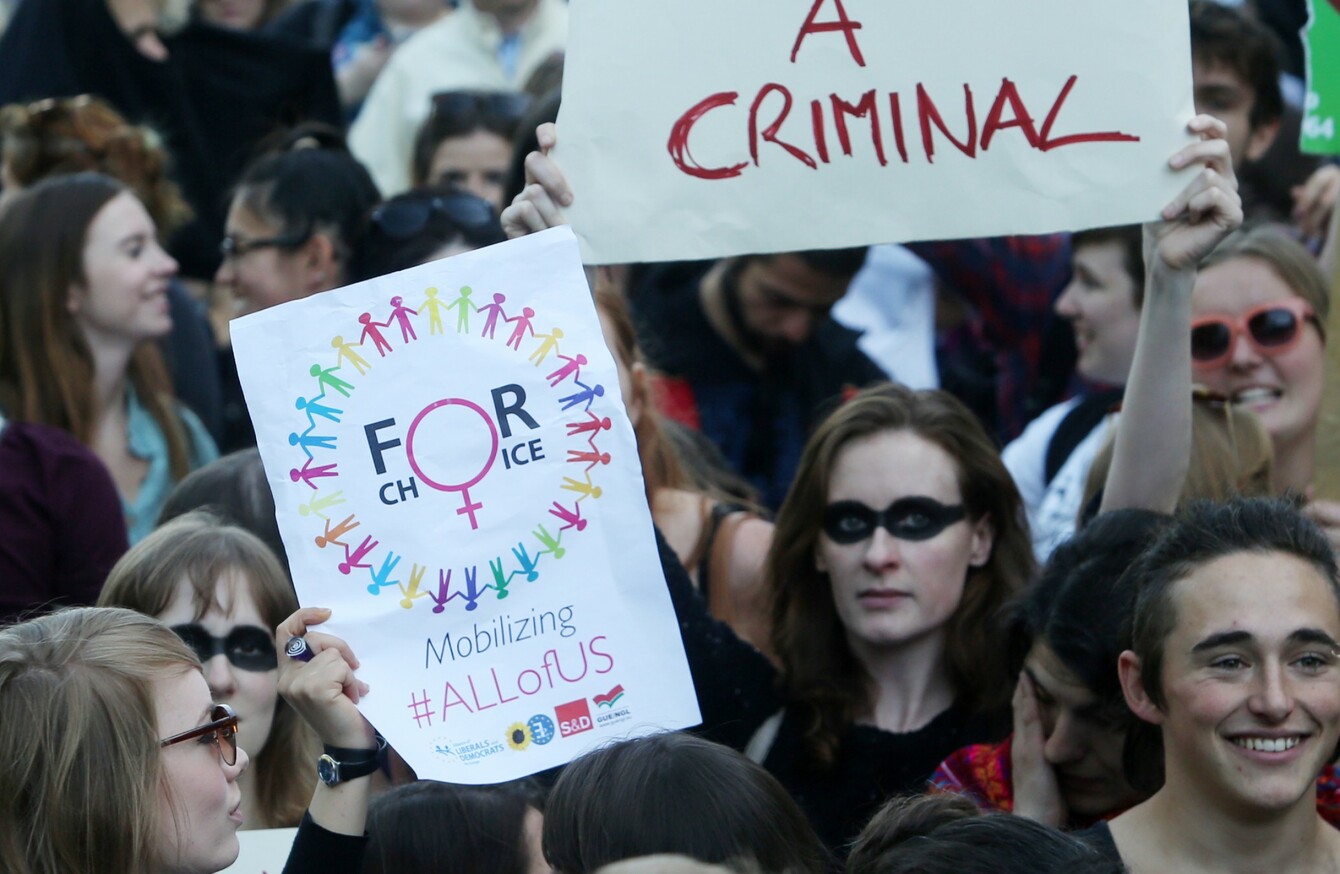 A protest calling for repeal of the Eighth Amendment in Dublin (File Photo)
Image: Sam Boal
A protest calling for repeal of the Eighth Amendment in Dublin (File Photo)
Image: Sam Boal
IRELAND HAS BEEN told by the UN Human Rights Council that it needs to lift the ban on abortion, as well as provide for people with disabilities and those in prisons.
The recommendations come after Ireland faced a grilling over its human rights record on Wednesday by the UN as part of its Universal Periodic Review (UPR).
93 countries questioned Táinaiste and Justice Minister Frances Fitzgerald over Ireland's human rights record.
Following on from the questioning, a total of 262 recommendations were made to Ireland by the other states (a full list can be downloaded here).
152 of these recommendations were immediately accepted by Ireland.
Dozens of those accepted had to do with ratifying the UN Convention on the Rights of Person with Disabilities (CRPD) and the Optional Protocol to the UN Convention against Torture (OPCAT).
Ratifying these would mean that Ireland would be obliged to create effective mechanisms to oversee the decent treatment of people with disabilities as well as those in detention.
Abortion
There were 19 recommendations made relating to Ireland's restrictive abortion laws.
Of those, one was accepted by Ireland: a recommendation by Switzerland that the government engage with all the relevant stakeholders in determining whether the legal framework surrounding abortion could be broadened.
The rest were deferred for study, with the government committing to providing a full report on how they might be implemented by September of this year.
This is in contrast to 2011, where Ireland rejected all recommendations on easing abortion laws.
Mark Kelly, CEO of the Irish Council for Civil Liberties, said that the government's taking onboard of the criticism from other countries surrounding abortion represented a "sea change".
"The ICCL notes that there has been a sea change in the Government's attitude to criticism of our highly-restrictive abortion regime since Ireland last appeared before the UN Human Rights Council in 2011," he said.
Now is the time for the Government to publish its blueprint for the Citizen's Assembly on Repeal of the 8th Amendment that will provide the pathway to finally repeal Article 40.3.3 of our Constitution.