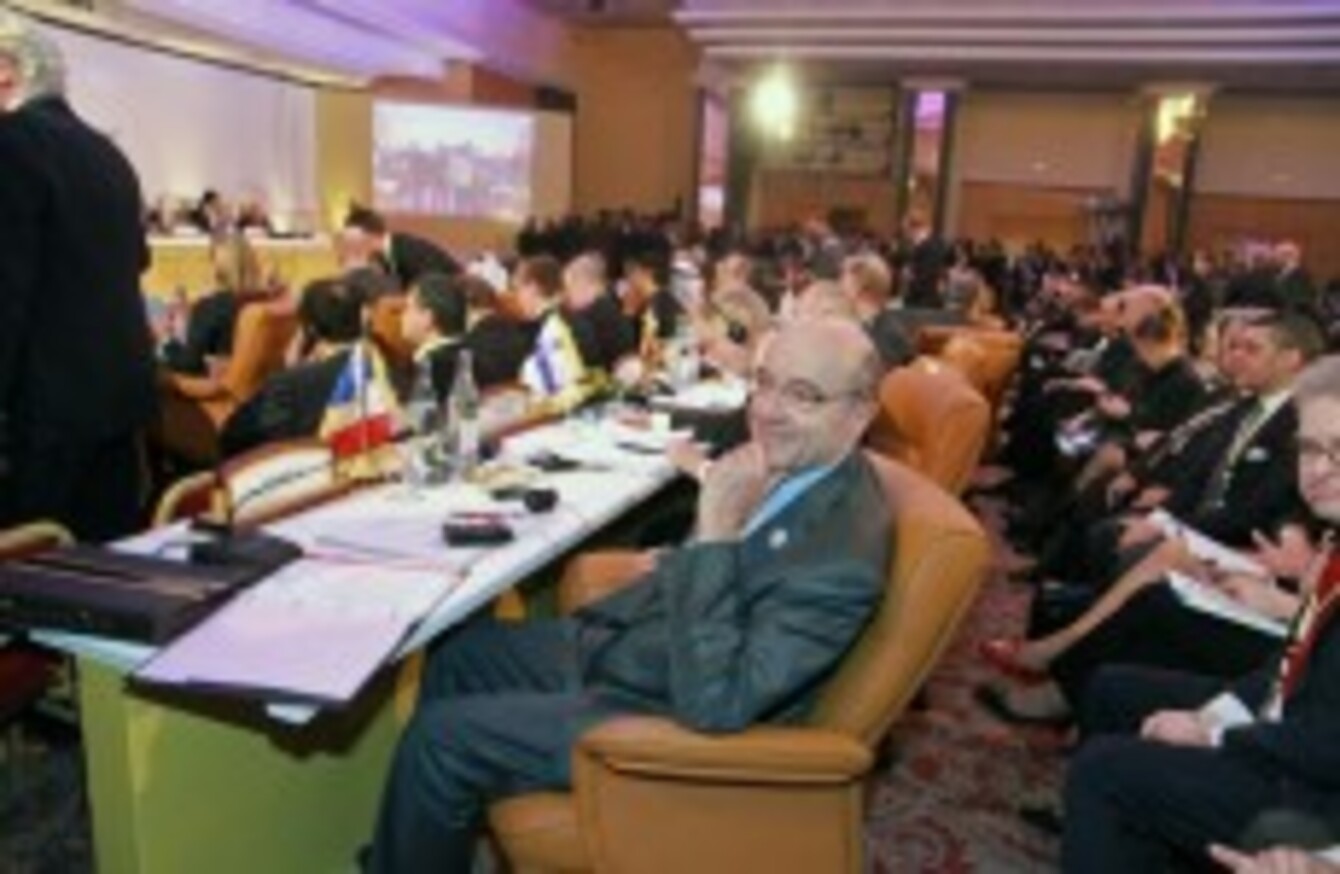 Delegates at the meeting in Tunis today
Image: Amine Landoulsi/AP/Press Association Images
Delegates at the meeting in Tunis today
Image: Amine Landoulsi/AP/Press Association Images
IRELAND HAS TODAY joined an international coalition of countries aiming to co-operate with opposition groups in Syria and end the humanitarian crisis in which thousands have died.
However, Tánaiste Eamon Gilmore said today's meeting in Tunisia had ruled out direct military assistance of the kind given to rebel forces in Libya against the Gaddafi regime.
"The danger is the whole situation deteriorating into full-scale civil war," he said. More than 8,000 people have died in Syria since protests began last year, with security forces shelling towns and snipers killing civilians.
Gilmore urged delegates at the International Conference of the Friends of the Syrian People in Tunis to put additional pressure on the regime of Bashar al-Assad – including economic sanctions alongside diplomatic efforts.
He said afterwards that the international community would be calling for a ceasefire in the bitter fighting, so that aid could be delivered to those who need it – as well as working more closely with opposition groups working inside Syria.
"It is not acceptable that the international community should stand aside with its arms folded while more than 8,000 people have been killed," he told RTÉ's Six One news.
Speaking after the meeting, he appeared to criticise Russia and China who recently wielded their vetoes to prevent the UN Security Council from taking action.
"It is deeply regrettable that the Security Council has been unable to act and speak with a common voice," Gilmore said.
"This has only served to deepen and intensify the tragedy we are now observing, and has clearly emboldened the Syrian regime to intensify its campaign of indiscriminate violence."