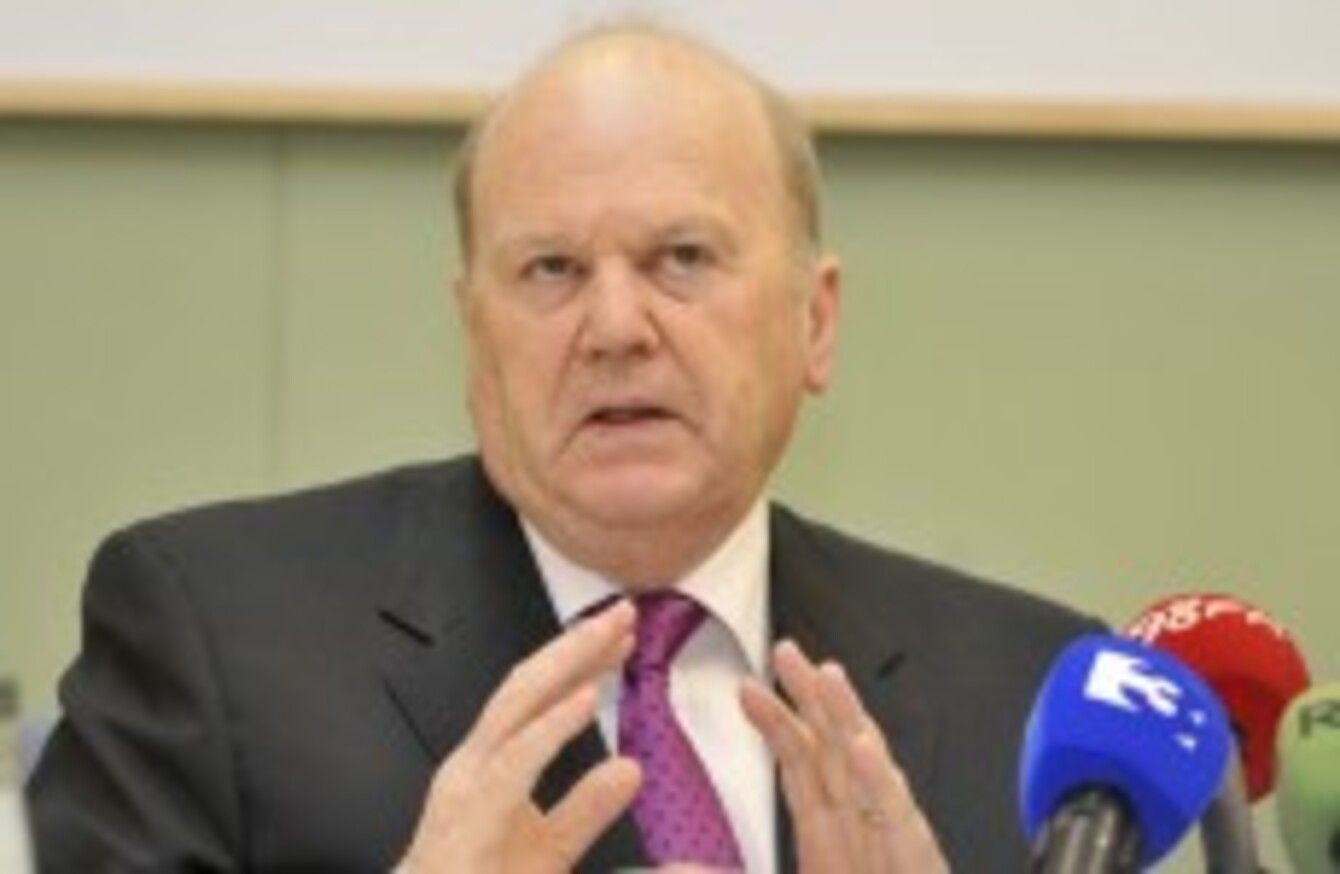 Image: Sasko Lazarov/Photocall Ireland
Image: Sasko Lazarov/Photocall Ireland
IRELAND COULD BE on track to beat the EU's target of keeping its budget deficit to within 10.6 per cent of its total GDP, according to the Minister for Finance Michael Noonan and the Central Bank governor Patrick Honohan.
The claim is contained in a letter written to senior figures in the European Union and ECB by the two, as part of the latest update to the EU-IMF bailout programme.
The latest update, in which the duo formally ask for the next €5.5bn of EU bailout cash to be made available to Ireland, outlines how the exchequer's income for the first six months appeared to indicate a more positive future.
"The cumulative debt ceiling for the first six months of the year was well below the adjusted programme ceiling, and the net central government debt was well below the programme's indicative ceiling," Noonan and Honohan wrote.
We are on track to observe, and indeed overachieve, the programme target on the overall deficit for 2011 as a whole of 10.6 per cent of GDP.
The letter also outlines the progress made by Ireland in implementing the reforms demanded by the EU and IMF, including the recapitalisation of the banks following the March stress tests, the merger of Anglo and Irish Nationwide, the merger of AIB and EBS, and the establishment of the Irish Fiscal Advisory Council.
The document also lists the reform measures previously agreed by Ireland that are to be completed by the end of 2011 – with many of the tasks already completed.
The full document, signed yesterday, was published on the Department of Finance website this afternoon.