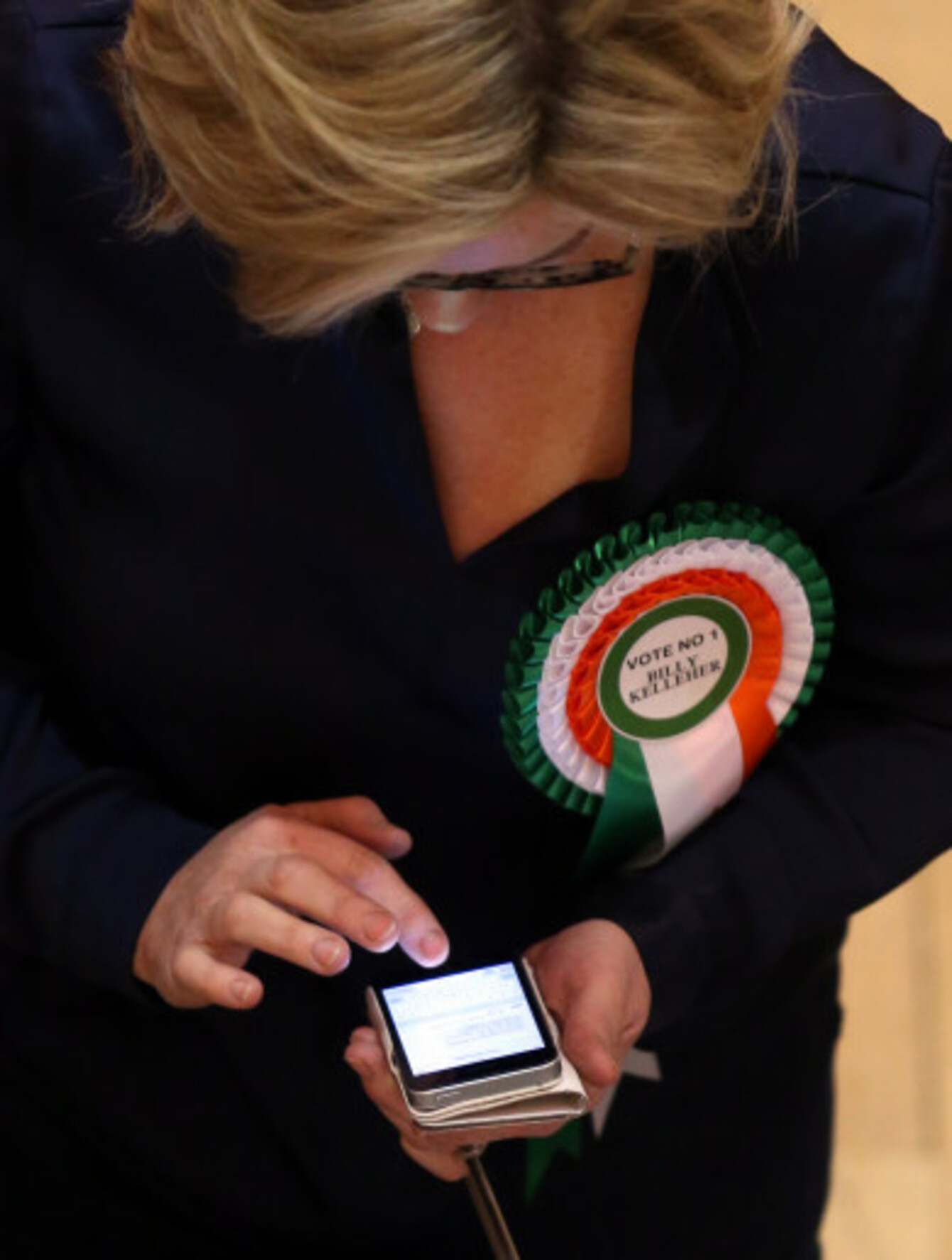 A party activist during the 2016 general election. (File)
Image: PA Images
A party activist during the 2016 general election. (File)
Image: PA Images
IRISH CONSUMERS ARE slowly starting to reduce their smartphone usage but most still think they use them too much, according to a new survey.
Deloitte's Mobile Consumer Survey found that Irish smartphone users look at their phones an average of 55 times a day, down from 57 in the same survey last year.
It's a marginal decrease and the survey also found that 13% of people say they check their phones over 100 times a day. 
Most Irish people want to use their phones less, with 56% saying they feel they use them too much and 50% saying they feel their partner uses their phone too much. 
In terms of when they first use their phone each day, there is also a trend towards more restricted usage. 
Exactly a fifth of people (20%) say they check their phone within five minutes of waking up, compared to 27% of people who said the same last year. 
The reductions have led to Deloitte's Richard Howard commenting that Irish people may be "looking at balancing in our addiction to smartphones".
"Irish consumers appear to be recognising the over-reliance we have on our devices, and are beginning to make conscious efforts to reduce screen time," Howard says. 
Despite reductions in some areas, Irish people are still comparatively heavy uses of their phones.  The is carried out across 35 countries with Irish smartphone users on the high-end when it comes to usage. 
A total of 62% of Irish smartphone users make at least one call a day against a global average of 49%, only 38% of respondents in the UK make daily calls. 
Our use of texting, data-based calling, instant messaging, emailing and social media are all also above the international average.