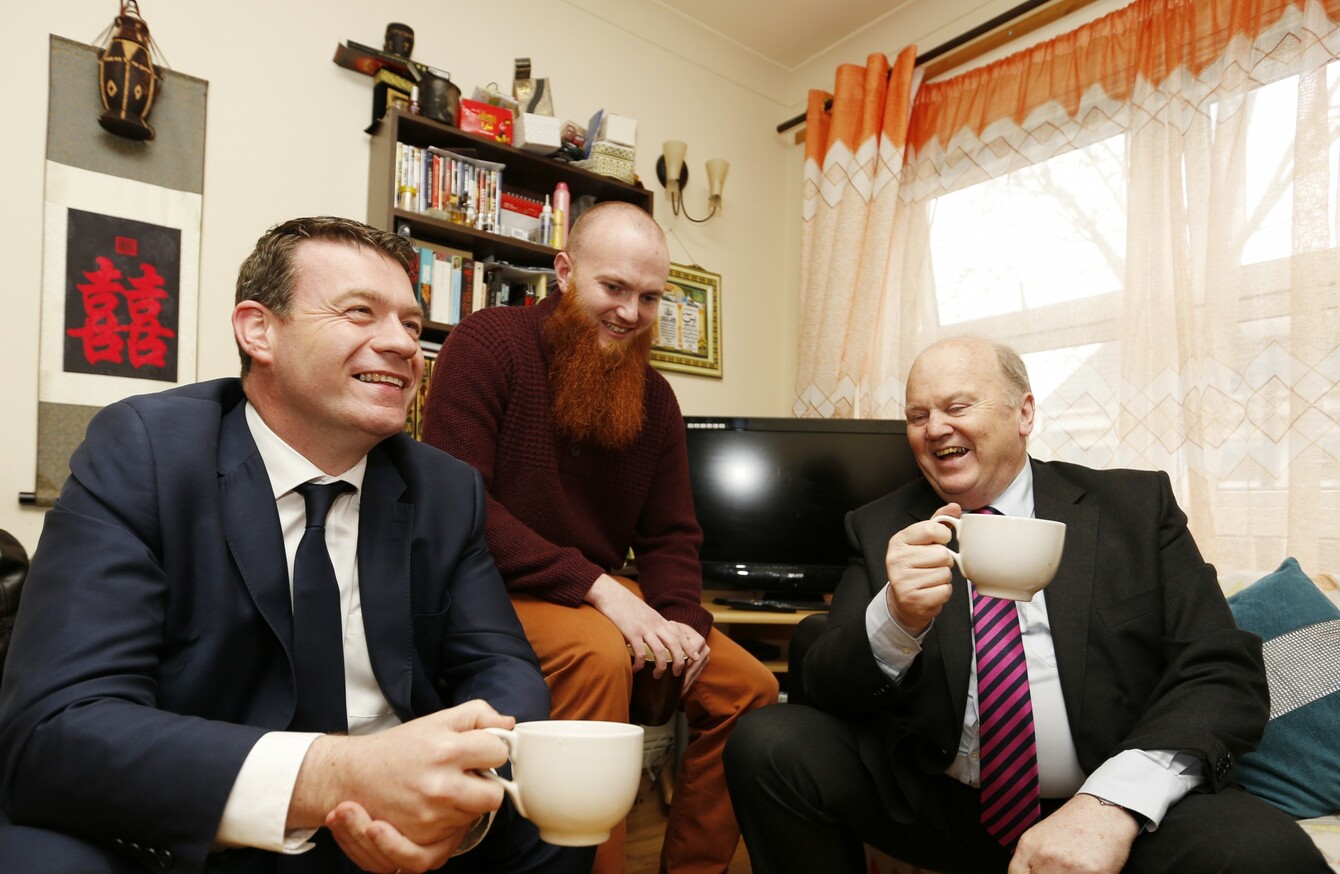 Alan Kelly and Michael Noonan announce the rent measures last week
Image: Sasko Lazarov/RollingNews.ie
Alan Kelly and Michael Noonan announce the rent measures last week
Image: Sasko Lazarov/RollingNews.ie
THE GOVERNMENT'S TWO-YEAR rent freeze could turn people off building much-needed properties amid a housing shortage, the IMF has warned.
In its latest post-bailout monitoring report on Ireland, the Washington-based member of the troika set out a laundry list of problems that remained in the construction sector.
They included the "financial weakness of builders, tight lending standards and high development costs including from onerous building codes".
All those issues had compounded in a housing shortage that was pushing up prices and rents in key areas, although steps already taken like "streamlining" building codes and rebates for some projects could help boost supply.
But the IMF had this to add about rent controls, which the government introduced early last week in the form of a two-year rent freeze and other measures:
Some of the gains, however, may be offset by new administrative measures to stabilise rents which, by reducing rates of return on investment properties, could dissuade construction."
Rents have been snowballing in Dublin and other urban centres over the past year or more, with prices going up an average of more than 7% across the country on the latest figures from the Private Residential Tenancies Board.
Meanwhile, only a fraction of the required new homes are being built. A breakdown from the Department of the Environment showed just 20 extra council houses were completed in the first half of the year.