GO EASY ON us Xenja, we mean you no harm!
Today's predicted calamitous weather has a name, and it's a tricky to pronounce one at that.
Meteo Times reports that the German Weather Service has named the storm 'Xenja'.
Here's how it's expected to look by midday tomorrow:
Image: German Weather Service/Meteo Times
And here's the most recent satellite image from Sat24: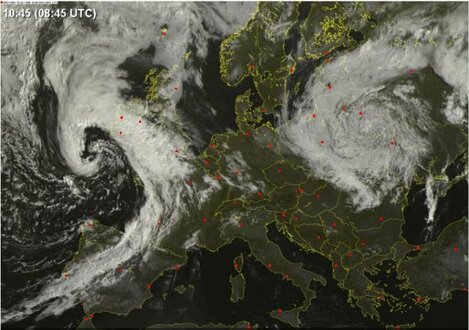 Got any pictures of today's rain and winds round your way? Drop us a line at Tips@TheJournal.ie or tweet us @TheJournal_ie.