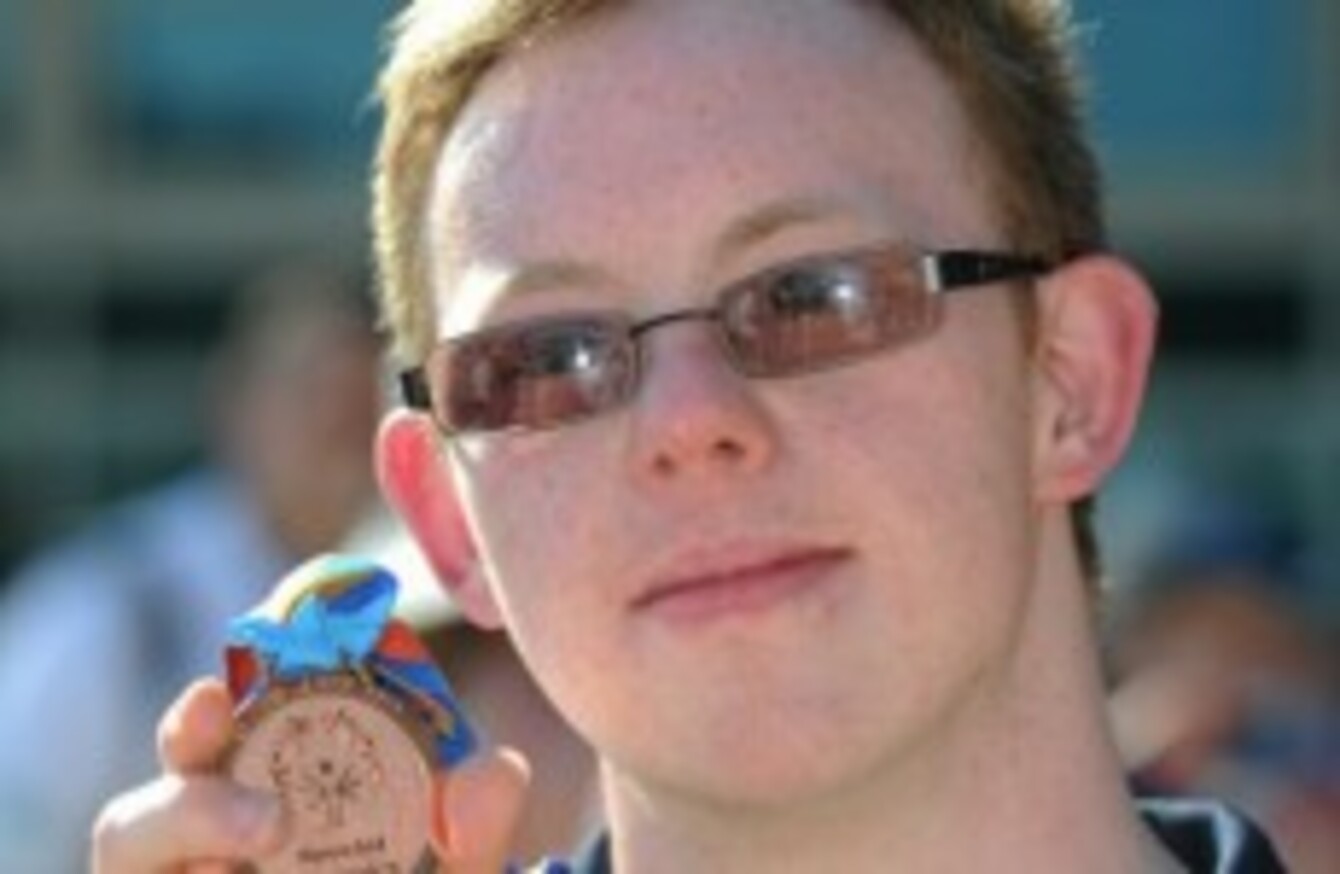 Peter Oxley
Image: Special Olympics Ireland
Peter Oxley
Image: Special Olympics Ireland
TEAM IRELAND HAS secured its second and third medals at the Special Olympics World Games in Athens.
Two Irish athletes enjoyed more success in the pool as Mary Gavin, from Templeogue in Dublin, took silver in the women's 100 metre backstroke in a time of 2 minutes 49.76 seconds.
While there was bronze in the 100 metre backstroke final for Peter Oxley from Tyrrellspass in Co Westmeath who set a time of 1 minute 39.16 seconds.
Both athletes were cheered on by family members, friends, volunteers and supporters as they received their medals. Supporters also included Olympic Gymnsatics champions Bart Conner and Nadia Comaneci and a number of Special Olympics founder Eunice Kennedy Shriver's grandchildren.
In total 126 athletes and 49 coaches are representing Team Ireland in 12 different sports at the summer games and more of them will be in action today.
Ireland has so far won three medals at the games, all in swimming, following the bronze medal of Aisling Beacom.