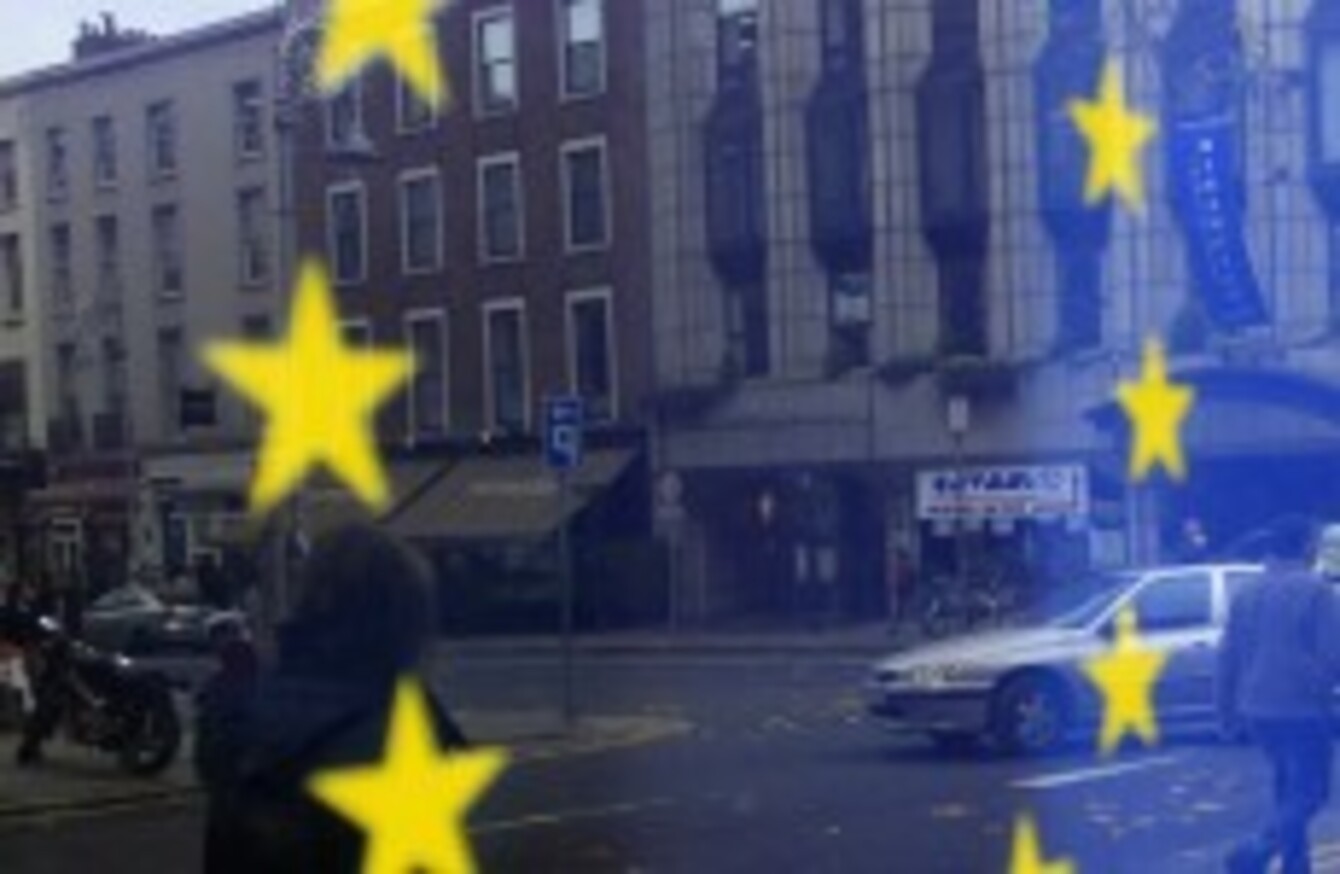 Image: Peter Morrison/AP/Press Association Images
Image: Peter Morrison/AP/Press Association Images
Update 6pm
IRELAND WILL GET a reduction in the interest rate it pays on the financial bailout from EU bodies, according to a BBC report, but the department of finance has denied the story this evening.
The BBC's Joe Lynam is reporting that the current average interest rate of 5.8 per cent that Ireland pays on a bailout package agreed with the International Monetary Fund, Eurozone countries, and a special European Commission fund will be reduced.
However, the department of finance has told RTÉ News there has been no agreement reached on reducing the interest rate and that the EC is working on paperwork required to do such a deal.
No political agreement has been reached "whatsoever" even though Ireland continues to lobby other governments, the department added.
Joe Lynam got in touch with TheJournal.ie this evening to stand by his story and point out that the department of finance denied his story that Ireland would be receiving a bailout last November:
His report is unclear about how much the rate will be reduced and what type of concessions Ireland will have to make under the terms of any reduction, but adds that a 1 per cent cut could be worth up to €400 million to the exchequer.
Lynam cites sources that say special written procedures will be adopted next week ahead of a meeting of EU finance ministers on 17 May, speeding up the process of a rate cut as it would bypass the need for a full vote by the 27 EU commissioners.
It had previously been reported that any reduction in Ireland's interest rate would not happen until after terms had been agreed for Portugal's bailout as happened earlier this week.